Iraq: Death Toll From ISIS-Claimed Baghdad Bombings Climbs to 213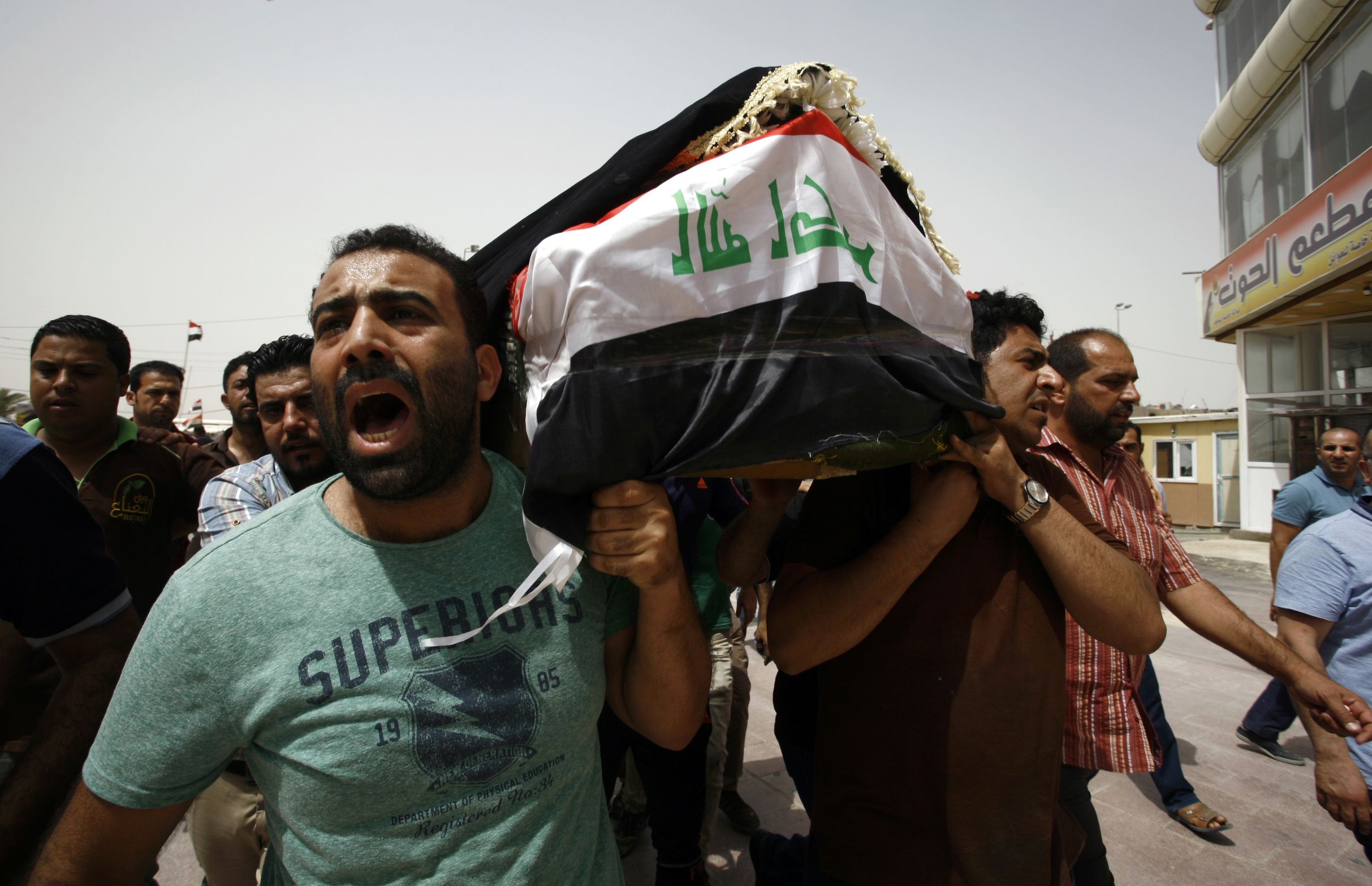 The death toll from Sunday's suicide car bombing in Baghdad claimed by the Islamic State militant group (ISIS) has risen to 213, according to Iraqi security and medical officials.
The blast struck the capital's Karrada district during the Islamic holy month of Ramadan, which ends this week, targeting shoppers.
The death toll, which officials confirmed to AFP news agency, means the attack was the deadliest in the country for a year and one of the most deadly for a decade.
ISIS released a statement that claimed responsibility for the attack against the country's Shia population as part of its "ongoing security operations." The radical Islamist group views Shia Muslims to be heretics.
Prime Minister Haider al-Abadi ordered a new raft of security measures to combat attacks by radical Islamists, with Iraqis growing increasingly dissatisfied with the government's inability to halt such deadly assaults. Upon his visit to the site of the attack on Sunday, angry Iraqis threw rocks and shoes at his security detail.
Abadi ordered new X-ray systems to be placed at the entrances to provinces, with aerial scanning and greater intelligence to combat attacks. Baghdad has focused on strengthening the city's security belt but ISIS has retained the ability to strike the its predominantly Shia districts. In light of the failure to prevent the bombing, Abadi ordered the removal of electronic wand detectors and a bomb-detection service.
The U.S., whose forces withdrew from Iraq in 2011 after almost a decade of war, condemned the attack and said that its military would continue to support officials in Baghdad. "We are in close contact with Iraqi authorities, and stand committed to supporting Iraqi security forces," a statement from State Department spokesman John Kirby read.
Iraqis continued to mourn the loss of loved ones Monday as a three-day period of national remembrance entered its second day. The attack came just weeks after Iraqi security forces, backed by the U.S.-led coalition, liberated the western city of Fallujah from ISIS, advancing plans for an offensive on the northern city of Mosul, the militant group's biggest prize.