Iraq Declares Ramadi Fully 'Liberated' From ISIS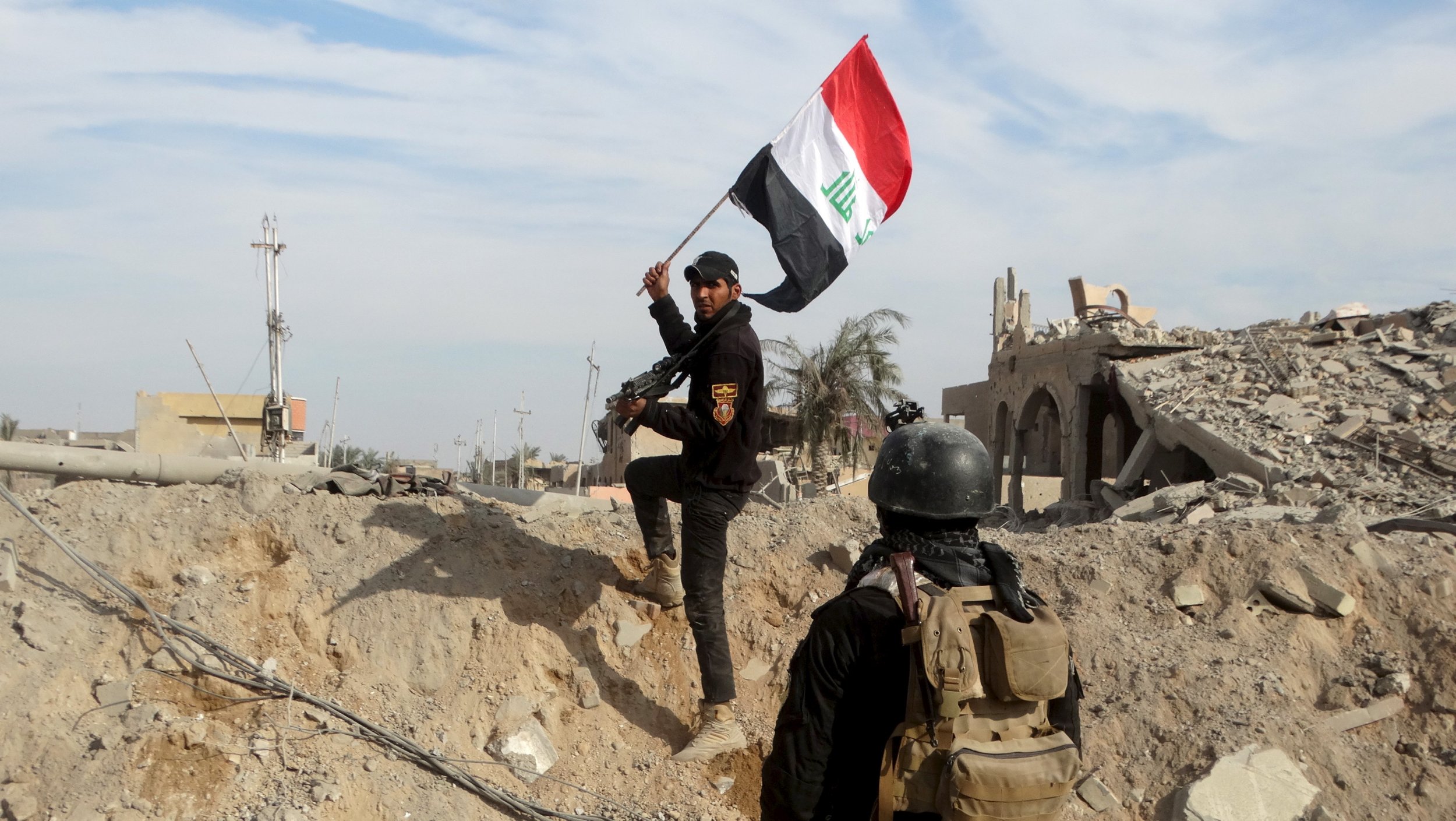 Iraqi military forces backed by local tribesmen and U.S.-led coalition air strikes have "liberated" the city of Ramadi from the Islamic State militant group (ISIS) and raised the country's flag over the government complex in the city, an Iraqi military spokesman declared on Monday.
Military spokesman Brigadier-General Yahya Rasool said that the city, in the turbulent Western part of Iraq, had been completely freed of ISIS militants in what was an "epic" victory for Iraqi forces.
"Ramadi has been liberated and the armed forces of the counter-terrorism service have raised the Iraqi flag above the government complex," Rasool announced on state television, AFP news agency reported .
ISIS captured the city from Iraqi forces in May, with the aid of double agents and sleeper cells , in what was an embarrassing defeat for Baghdad. The city is strategically important as it is the capital of Anbar, Iraq's largest province, and is situated only 90 kilometers (55 miles) from the Iraqi capital.
The office of Anbar's governor predicted that Iraqi forces would recapture the city by Christmas but the military victory was delayed because of explosives and booby traps planted by the remaining militants in the city.
The recapture of Ramadi represents the most significant victory for the Iraqi military against ISIS since the group swept across the country's northern and western Sunni heartlands from January 2014 onwards. Baghdad's forces played only a supporting role to the Shiite militias that retook the city of Tikrit from ISIS in March. The Shiite militiamen were withheld from the frontline battle for Ramadi to avoid stoking sectarian tensions, Reuters reported . The population of Ramadi is predominantly Sunni.
The loss of the city continues a trend for ISIS in 2015. This year, the group has lost territory in both Iraq and Syria every month , with its so-called caliphate dwindling by 14 percent, according to intelligence group IHS Jane's. Iraqi coalition forces ousted the group from the Baiji refinery and Tikrit, Saddam Hussein's hometown while Syrian Kurdish fighters pushed the group out of larges areas of territory in northern Syria.