Iraqi Forces to Liberate Ramadi From ISIS 'By Christmas'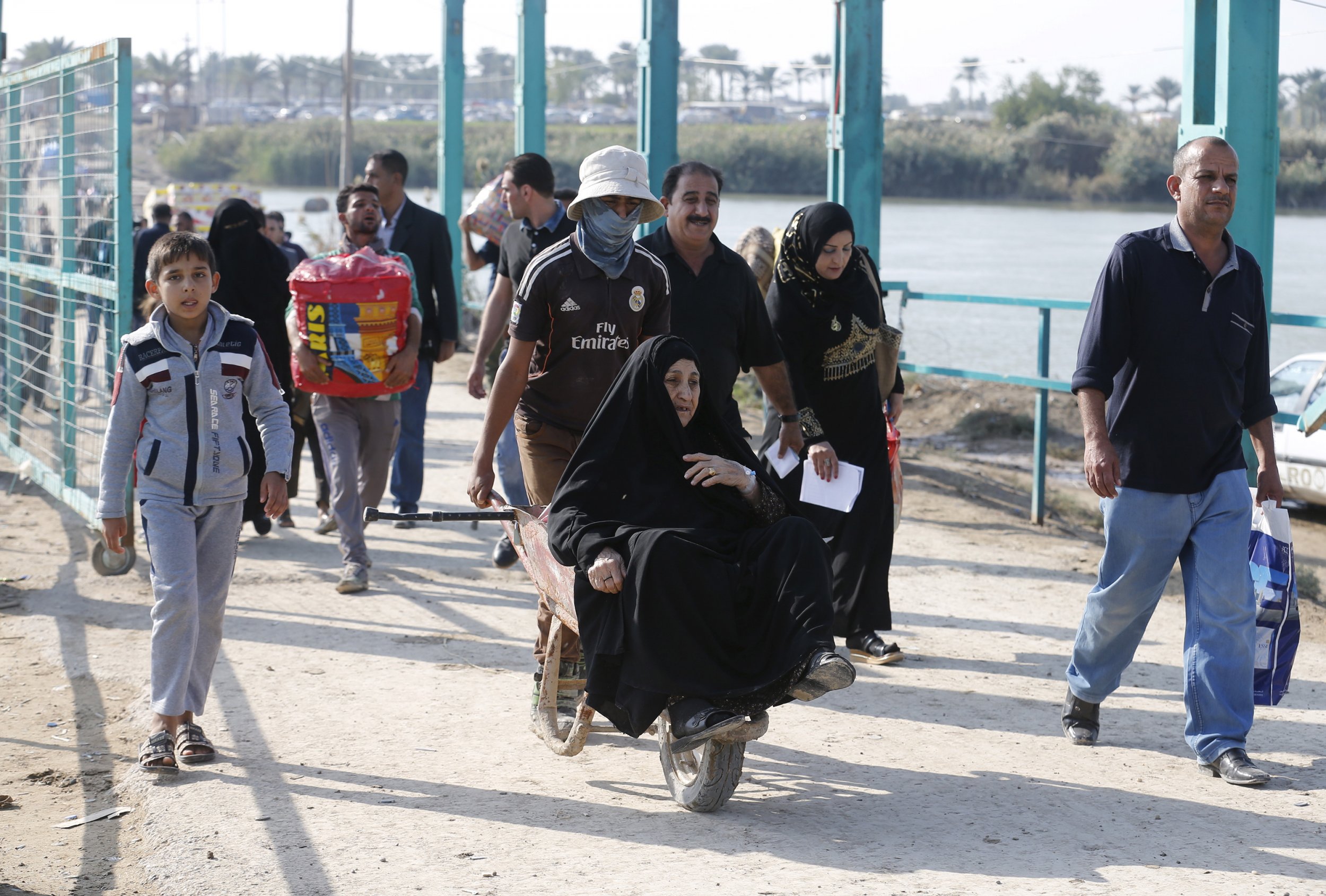 Updated | Iraqi security forces will liberate the city of Ramadi, held by the Islamic State militant group (ISIS) since May, "by Christmas," the office of the governor of Anbar told Newsweek on Tuesday.
Muhannad Haimour, special advisor and official spokesman to Sohaib Alrawi—the governor of Anbar, Iraq's largest province—says that victory, in the western Iraqi city against ISIS, is to be expected soon as "Daesh (an Arabic acronym for ISIS) is collapsing."
"We are going to see more victories and more advancement of the security forces in the days to come," he says by phone from the Iraqi capital, Baghdad. "If things continue to progress as they are now, we think that by Christmas, Ramadi will be liberated."
Ramadi, the provincial capital of Anbar, fell to ISIS in May in what was an embarrassing defeat for Baghdad—continues its campaign to wrestle back territory from ISIS after the group swept across the country's northern regions last June. Double agents and sleeper cells aided ISIS's capture of Ramadi but the Iraqi military now says that it has recaptured 60 percent of the city. Iraqi forces are now close to entering the center of the city—its liberation may come earlier than the Christmas timeframe estimated by Haimour.
The forces captured the Anbar operations command center and the southwestern Tamim neighborhood of the city—an ISIS stronghold after they took control. Haimour says that these victories "are two major developments" that are "critical" to liberating the city.
However, U.S. Defense Secretary Ash Carter poured cold water on the Iraqi operation, saying on Thursday that the progress made by the Iraqi forces was "disappointingly slow." He said that the U.S. was committed to helping the operation and may provide U.S. Apache attack helicopters if requested by Baghdad. On Wednesday, Carter also said that U.S. military advisors could be sent on the ground into Ramadi alongside Iraqi forces, CNN reported.
Haimour estimates that there are "no more than 300 (ISIS) fighters left" in Ramadi, referring to those remaining as "the die-hards" and "the suicide bombers" of the militant group. He declined to comment on the number of Iraqi forces inside the city for tactical reasons.
"We are extremely concerned about IEDs (improvised explosive devices)," he adds. "We think that there is an unprecedented amount, possibly in homes, in the streets and in different infrastructure facilities."
The U.S.-led coalition has continued to conduct air strikes around the city in preparation for ground assault by Iraqi forces, destroying a number of ISIS training and ammunition facilities. The air support has been crucial to restricting ISIS's advances in Anbar and boosting the chances of recapturing Ramadi, Haimour says.
"These air strikes have been extremely effective in recent weeks, they have been extremely precise and they have destroyed many of Daesh's locations and have pushed them back," he says. "If it wasn't for these strikes, Daesh would have made it much further into other areas of Anbar."
Alrawi is "excited" at the prospect of his province's capital being liberated from the radical Islamist group, Haimour notes, and he delivered a speech on Anbar TV to the population of Ramadi on Tuesday to instruct them to leave the city via a number of safe corridors due to fears that ISIS "might take hostages or take families with them as they leave."
Plans are already in the works to "stabilize" the neighbourhoods of Ramadi and return them to normal after the city is liberated, according to the spokesman.
"We are ready to mobilize major electric generators, some ambulances and water pumps," he says. "Everything that can be utilized to stabilize a neighborhood or an area so that we can work to bring the IDPs (internally-displaced persons) back. This is something we have been working on for months but now the conversation has gotten more real. "
The loss of Ramadi, situated 105 kilometers (65 miles) west of the Iraqi capital, delayed any plans of an Iraqi offensive on the ISIS-held city of Mosul in northern Iraq until at least 2016. With the projected liberation of Ramadi, the military planners in Washington and Baghdad can once again turn their thoughts to Iraq's second largest city.
This article has been updated to include U.S. Defense Secretary Ash Carter's comments on the operation to liberate Ramadi.