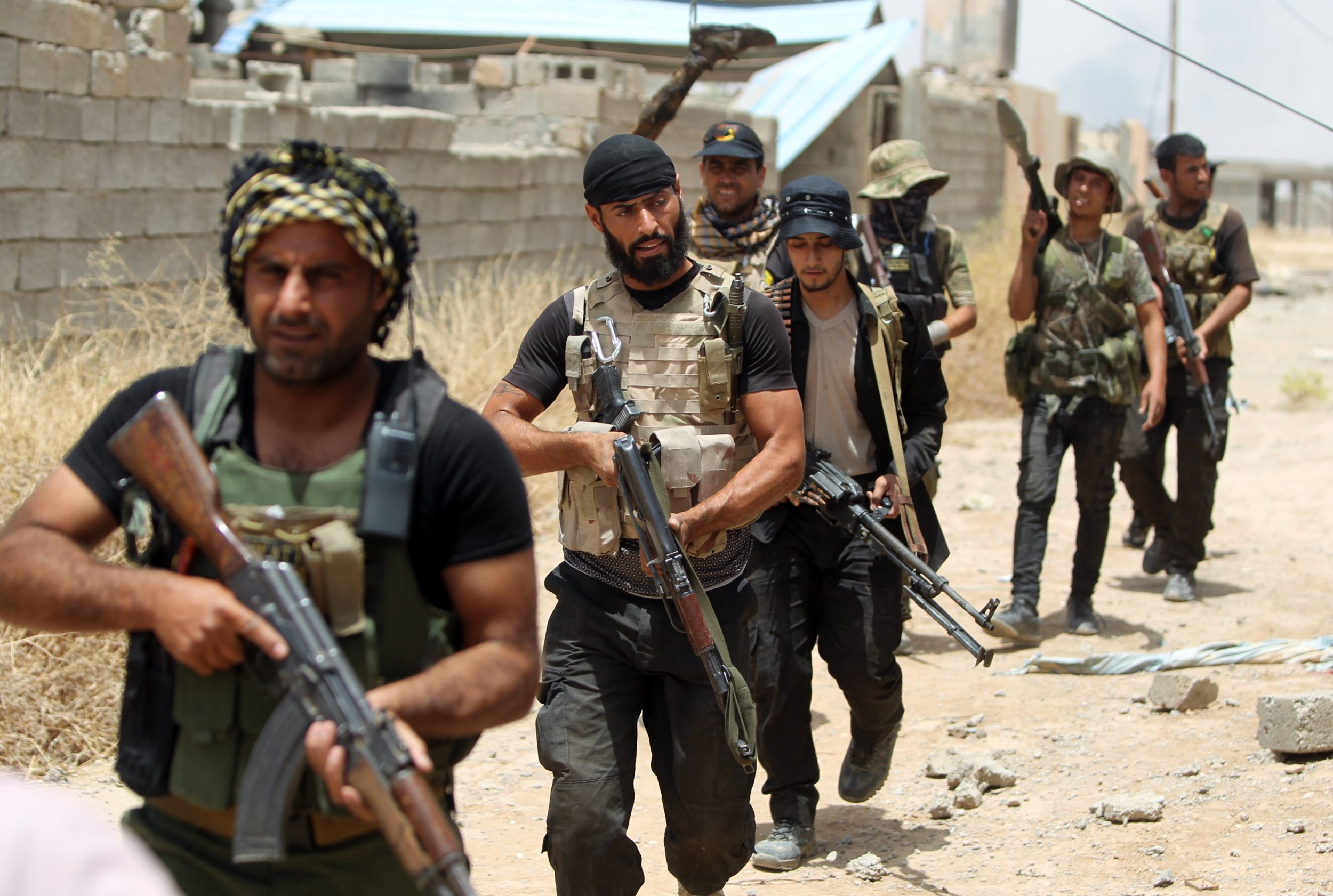 Iraqi militias are recruiting children from camps for those displaced by the Islamic State militant group (ISIS), in preparation for a full-scale offensive to recapture the city of Mosul from the Islamist group, an international rights groups said on Tuesday.
Human Rights Watch (HRW), referencing testimonies from witnesses and relatives of the children in question, said that tribal militia groups had taken children from a camp near the capital of the semi-autonomous Iraqi Kurdish region of northern Iraq.
The militias allegedly drove the children to a town closer to Mosul to use them for the battle against ISIS as forces continue their drive to take territory surrounding the city from the group.
"The (Iraqi) government and its foreign allies need to take action now, or children are going to be fighting on both sides in Mosul," Bill Van Esveld of HRW said in the rights group's report.
ISIS uses children in its ranks, releasing videos of youngsters participating in military drills, referring to them as "cubs" of their self-proclaimed caliphate. The militant group has shown children executing alleged spies in its propaganda videos, as well as detonating car bombs.
ISIS quickly overran Iraqi forces guarding Mosul in June 2014, and it was the location where ISIS's self-proclaimed Abu Bakr al-Baghdadi declared the creation of an Islamic caliphate in Iraq and Syria.
The group has lost much territory to Kurdish and Iraqi forces backed by U.S.-led coalition air strikes but it has retained its hold on Mosul and the eastern Syrian city of Raqqa, its two remaining prizes.
Elsewhere, Iraq's oil ministry has said that it does not expect oil production to resume in the Qayyara region that Iraqi forces recaptured last week from ISIS. The radical Islamist group had caused fires at oil wells and the security situation remains highly insecure with ISIS militants remaining in control of nearby Mosul, some 37 miles north.
"The rehabilitation process cannot resume unless the security situation improves with the conclusion of the battle for Mosul," oil ministry spokesman Asim Jihad told Reuters.
Iraqi forces, militiamen and Kurdish forces are stationed in the regions surrounding Mosul to the north and south in what is an attempt to gradually encircle Mosul before embarking on a full-scale offensive on the city. Iraqi Prime Minister Haider al-Abadi has vowed to liberate the city before the close of the year.