Changes Weighed for Ireland's Harsh Abortion Law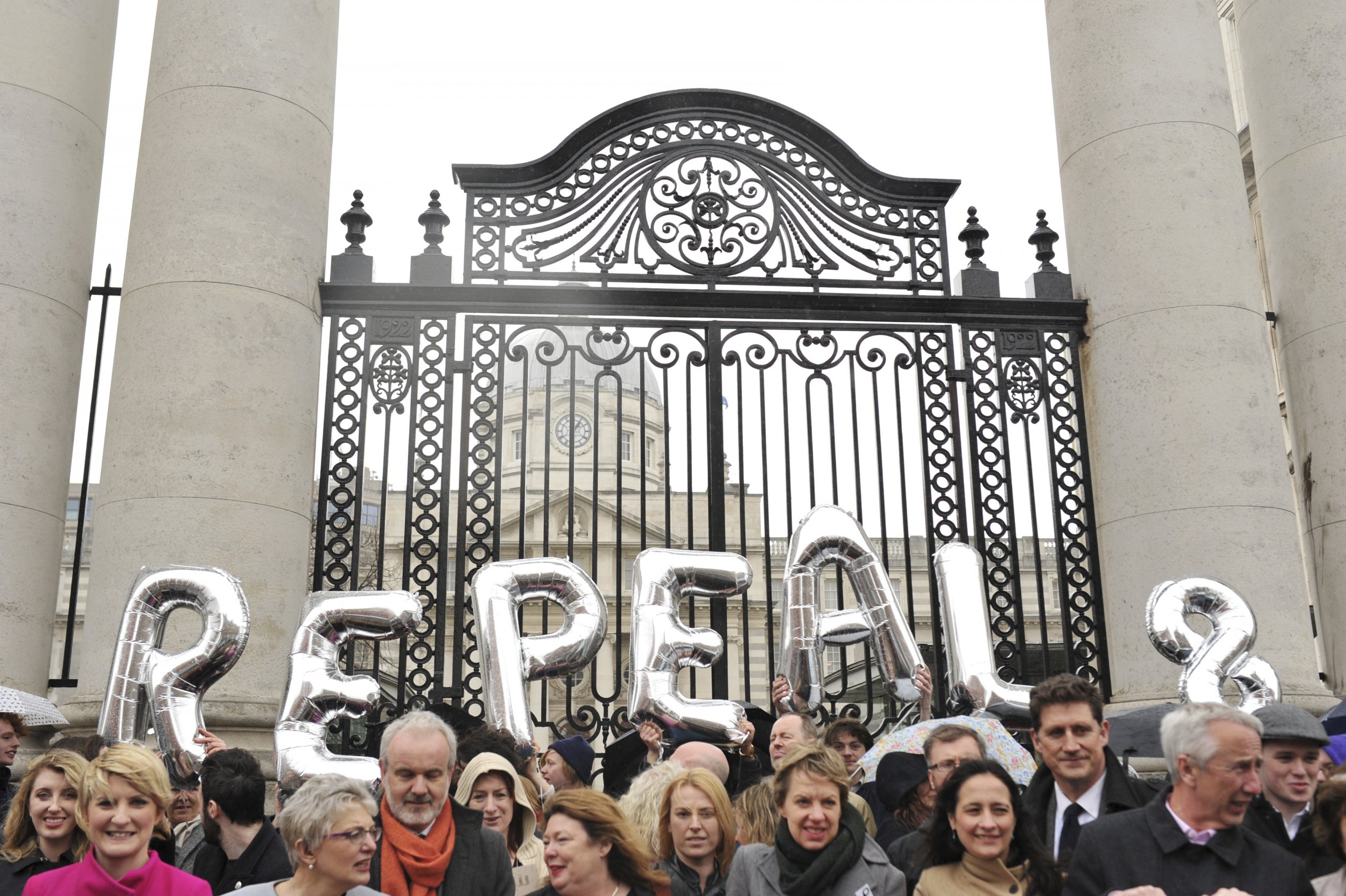 A group of 100 Irish citizens convened by Parliament is studying the country's restrictive abortion law, which outlaws termination in all circumstances except when the health of the mother is at risk.
While the Citizens' Assembly doesn't have the power to change laws in Ireland, the conclusions from its meetings will be considered by the Irish government. The group is led by Supreme Court Judge Mary Laffoy and its members are randomly selected members of the public. Their stances on abortion were not known before they were selected.
Ireland's Independent newspaper reports that the Citizens' Assembly is "leaning towards a change" in the country's abortion laws after its meeting this weekend. Due to the complexity of the issue, Laffoy said the group will sit for an additional weekend. The Irish Times reports that "opinion among the 99 citizen members is trending clearly against the status quo," as a "strong view in favor" of repealing Ireland's abortion law emerged at the group's meeting.
Related: Poland's government u-turns on abortion ban after mass protest
In a statement released on Sunday, the Citizens' Assembly said it has received more than 13,500 submissions from members of the public on the issue of abortion in Ireland. About 1,000 of those submissions have been published online and include arguments for and against Ireland amending its law. Abortion was already illegal in 1983, when the Eighth Amendment to the Irish constitution gave the unborn equal right to life as the mother.
Ireland has one of the harshest abortion laws in Europe, and doesn't allow for termination in cases of rape, incest or fatal fetal abnormalities. In 2014, abortion was deemed allowable if the life of the mother is at risk, including from suicide. Many women are forced to travel abroad to the U.K. or the Netherlands to receive a termination.
Last year, the United Nations declared Ireland's abortion law "cruel, inhuman or degrading" and called on the country to provide "timely and accessible procedures for pregnancy termination."
Upcoming weekend meetings of the Citizens' Assembly will cover abortion-related issues including medical and care paths for women who survive rape, the current availability of legal abortions and regulation of the medical community, including conscientious objection to providing abortions. In late April, the group will outline the recommendations it will make to the Oireachtas, or the National Parliament.
Laffoy said she intends to give Parliament a report on the issue in the first half of 2017. The group will meet again to discuss the Eighth Amendment on February 5 and 6.