Poland's Government U-Turns on Abortion Ban After Mass Protest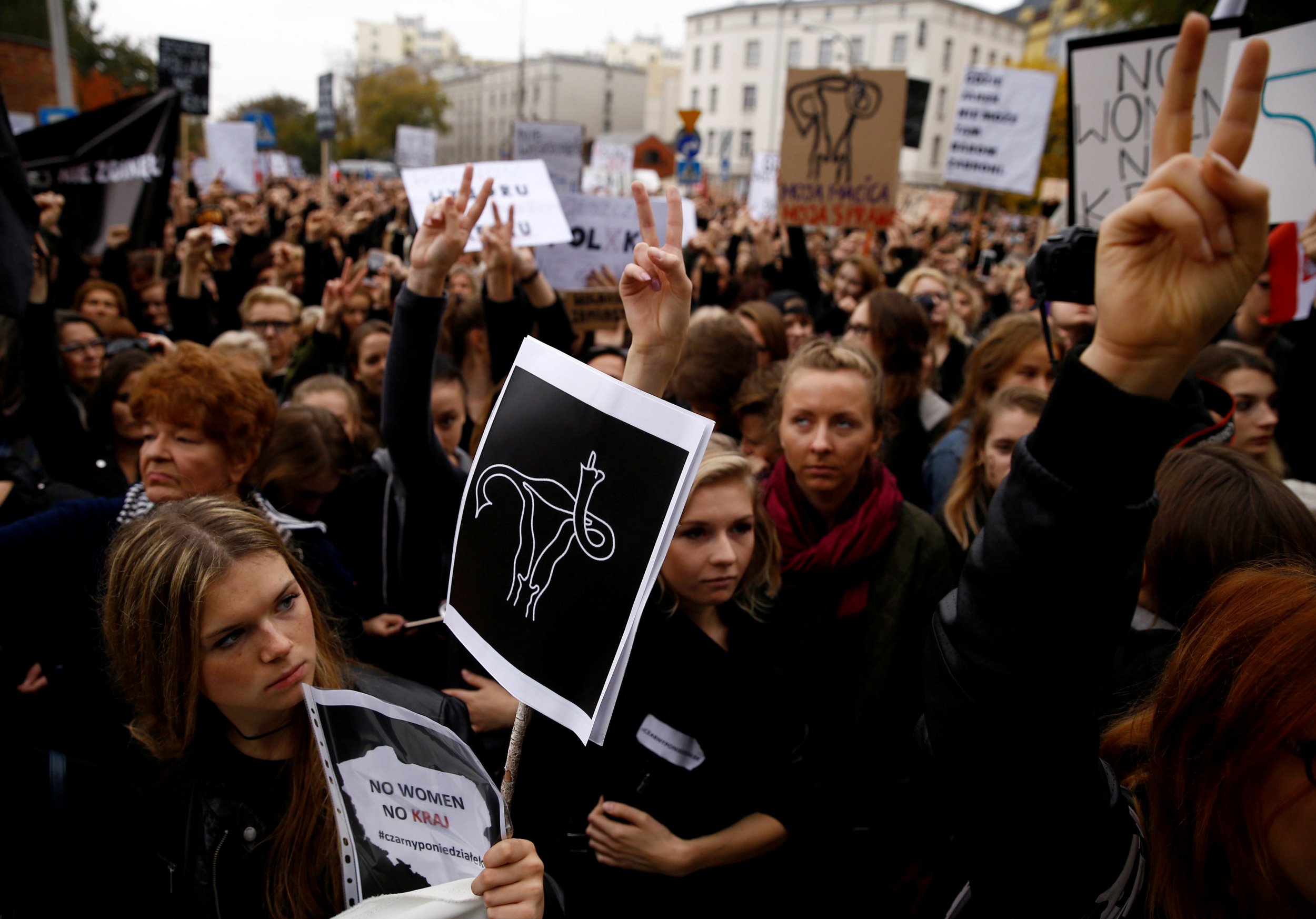 The Monday strike action by Polish women against a restrictive abortion proposal that would have seen the procedure banned under all circumstances—including in cases of rape and incest—appears to have worked.
On Wednesday, Jarosław Gowin, the minister of science and higher education in Poland, said the strike and other protests "caused us to think and taught us humility," the Associated Press reports. Also on Wednesday, Stanisław Karczewski, the Senate speaker, said Poland's upper house of parliament will not work on legislation that would further restrict abortion in the majority-Catholic country. He said senators will wait and see what the lower house of parliament will choose to do.
Poland already has one of the most restrictive abortion laws in Europe. The procedure is allowed only in cases of rape, incest or if the health of the mother or the fetus is at risk. Under the parliament bill, women and doctors would have faced jail time for procuring abortions, and women who miscarried would be investigated to ensure they didn't induce abortions. Access to prenatal checks would also have been limited.
Gowin and Karczewski made their comments on the same day as a scheduled debate in the European Parliament on the situation facing Polish women. Poland's right-wing government, led by the Law and Justice Party, has faced international pressure and calls from human rights organizations not to enact the abortion bill. Amnesty International called it "a dangerous backward step for women and girls."
At a solidarity protest in New York City on Monday, dozens of supporters showed up at Manhattan's City Hall wearing black. Agnieszka, a pharmacist and senior account director at a creative agency who declined to give her last name, told Newsweek that the most important thing is for Polish women to have choice, and to have the freedom to have an abortion "if the baby, let's say, is severely debilitated."
"I understand science and that's why I believe every woman should support this movement," she said.