Iron Chef: Quest for an Iron Legend comes to Netflix this June. Each episode of the new Iron Chef reboot sees a Challenger Chef take on one of the formidable Iron Chefs. The Challenger Chef with the most points takes on all five Iron Chefs in the final, with the winner being named an Iron Legend.
Netflix has so far announced eight Challenger Chefs who will be competing on the reboot of the Food Network hit.
Here's what we know about the cast who are hoping to become Iron Legends on the Netflix show.
Meet the Challenger Chefs from Netflix's Iron Chef reboot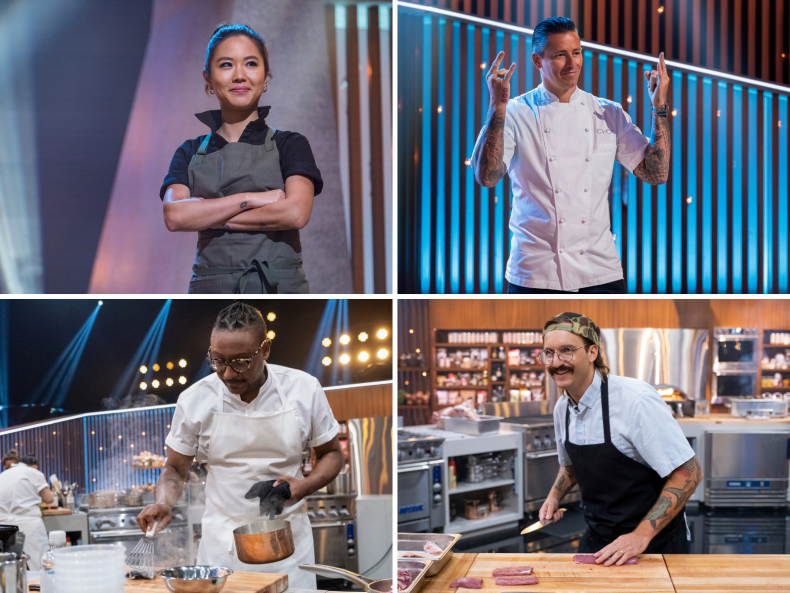 Esther Choi
New Yorker Esther Choi has previously appeared on cooking shows like Chopped, Selena + Chef and Beat Bobby Flay. She is involved with NYC's Mokbar and cocktail bar Ms. Yoo, and has recently launched Sessy Oil, a CBD-infused sesame oil.
Curtis Duffy
Chicago chef Curtis Duffy has collected numerous Michelin stars across his career, including two for his current restaurant Ever, three for previous eatery Grace, and two for his Avenues at The Peninsula Hotel Chicago. He also acted as a judge on the finale of Top Chef: Colorado.
Gregory Gourdet
After coming second in Top Chef: Boston (Season 12) and fifth in Top Chef: All-Stars L.A. (Season 17), Gregory Gourdet now owns Portland Haitian restaurant Kann. This project came after 10 years as executive chef at Portland's Departure. Gourdet also released a recipe book, Everyone's Table.
Mason Hereford
A one-time contestant on Beat Bobby Flay, New Orleans' Mason Hereford now runs two restaurants: Turkey and the Wolf (named America's Best New Restaurant by Bon Appetit in 2017) and breakfast joint Molly's Rise and Shine.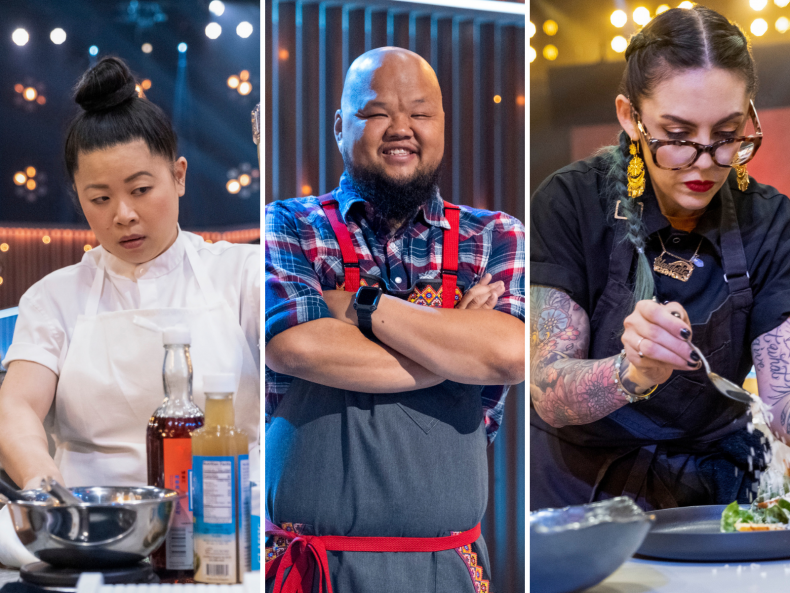 Mei Lin
Mei Lin has previous with another Iron Chef contestant: she beat Gregory Gourdet to win the title of Top Chef: Boston in 2014. Born in China, her resume included a spell as the personal chef to Oprah Winfrey. In 2019, she opened the Los Angeles restaurant Nightshade.
Yia Vang
Born in a Thai refugee camp, Yia Vang's now works in Minneapolis, where he runs Union Hmong Kitchen after working his way up the culinary career ladder as a dishwasher. He also has a second Hmong cuisine restaurant opening in the city soon called Vinai.
Claudette Zepeda
San Diego's Claudette Zepeda came eighth on the Colorado season of Top Chef Season 15 (Colorado) and acted as a judge on the Houston and Family Style seasons of that show, as well as on two seasons of Top Chef Mexico. She is currently the executive chef of El Jardín.
Iron Chef: Quest for an Iron Legend is released on Wednesday on Netflix.