IRS Delays Opening of Tax Season, but What About the April 15 Deadline?
The IRS said Friday that the start of the 2021 tax season will be delayed until February 12, when it will begin accepting and processing last year's tax returns.
Normally, taxpayers can begin filing in late January, but the agency said this year it will need more time to prepare. The delay, however, will not affect the April 15 filing deadline.
"Planning for the nation's filing season process is a massive undertaking, and IRS teams have been working non-stop to prepare for this as well as delivering Economic Impact Payments in record time," IRS Commissioner Chuck Rettig said in a statement.
"Given the pandemic, this is one of the nation's most important filing seasons ever. This start date will ensure that people get their needed tax refunds quickly while also making sure they receive any remaining stimulus payments they are eligible for as quickly as possible," Rettig said.
The IRS also said that these changes will ensure that eligible Americans receive any remaining coronavirus stimulus money they are entitled to as a "recovery rebate credit."
The recovery rebate credit is a new addition to the federal income tax return, and it is available to tax filers who didn't receive the full amount of stimulus money they are owed.
Although last year's filing deadline was extended from April to July because of the pandemic, April 15 will be the filing deadline for 2021, the agency's website says.
The IRS urged taxpayers to file electronically, with direct deposit, as soon as they can in order to "speed refunds during the pandemic." The agency said that 90 percent of taxpayers who do so should expect to receive their refund within 21 days of their filing date.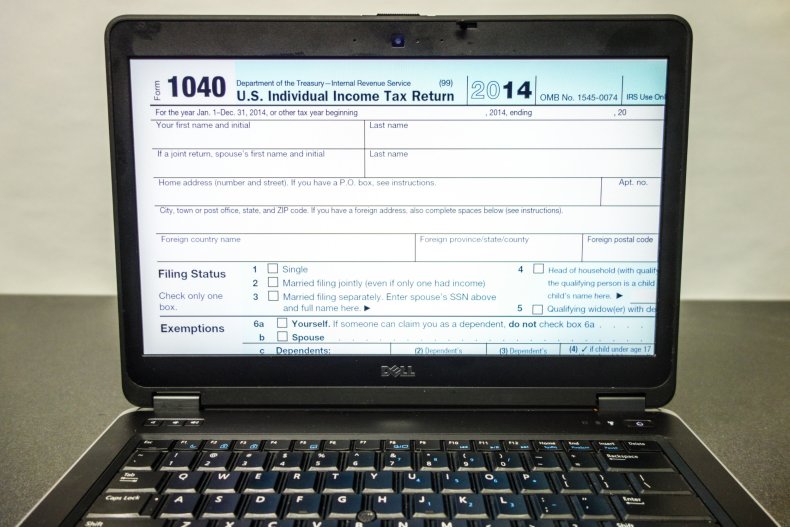 Representative Richard Neal, chairman of the House Ways and Means Committee, said that he was disappointed in the agency's announcement but recognized that the IRS faced unprecedented challenges because of the pandemic.
"It's a relief to know that despite contending with the distribution of two rounds of economic impact payments, facility closures and other disruptions, the agency will be able to begin accepting returns within the next month," Neal said, according to CNBC.
The IRS and Treasury Department began delivering a second round of stimulus payments, worth $600 to eligible Americans, just days after the legislation was passed in late December.
On Thursday, President-elect Joe Biden outlined a new coronavirus relief plan worth $1.9 trillion, which includes an additional $1,400 payment to Americans to bring the combined total to $2,000
"We cannot afford inaction," Biden said Thursday. "Our rescue plan also includes immediate relief to Americans hardest hit and most in need. We will finish the job of getting a total of $2,000 in cash relief to people who need it the most. The $600 already appropriated is simply not enough."
Right now, it is unclear whether the increased payments will be approved by the House and Senate after Biden takes office January 20.
Newsweek reached out to the Biden-Harris transition team for additional comment but did not hear back in time for publication.