Is Isaiah Thomas Planning a Return to the Celtics? 'Anything Can Happen'
Isaiah Thomas's departure from the Boston Celtics was far from amicable but he has not ruled out a return to the TD Garden.
Last summer, Thomas was traded to the Cleveland Cavaliers alongside Ante Žižić, Jae Crowder and the Brooklyn Nets' unprotected 2018 first-round draft pick, while Kyrie Irving went the other way.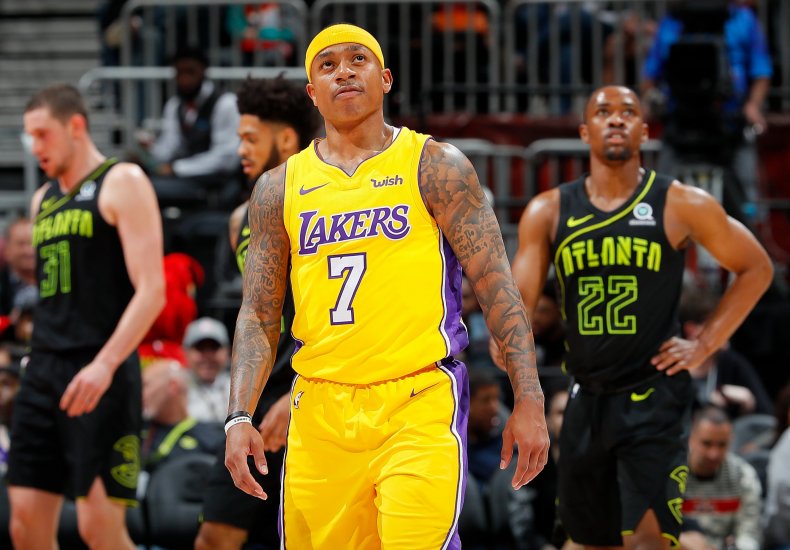 Speaking to Sports Illustrated shortly before the beginning of the regular season, Thomas suggested he might never talk to Celtics' general manager Danny Ainge again.
However, in January the point guard said he had reconciled with Ainge and during a Q&A session on Twitter on Sunday he seemed to leave the door ajar over a possible return to Boston.
"Anything can happen", was Thomas' non-committal reply to a user who had asked him whether he would "consider coming back to Boston this offseason?"
Last season, Thomas was instrumental as the Celtics reached the conference finals for the first time in five years, scoring over 30 points in his team's first eight post-season games, including a 53-point game against the Wizards, that saw him become only the fifth Celtic to score 50 or more in a playoff game.
Thomas' season, however, ended two games into the Eastern Conference final with a serious hip injury and the Cavs dispatched Boston 4-1.
The-29-year-old did not return to action until January 2 and his stay in Ohio lasted just 15 games before he was traded to the Los Angeles Lakers along with Channing Frye and a 2018 first-round pick in exchange for Jordan Clarkson and Larry Nance Jr.
While Thomas might find the prospect of wearing green again appealing, it remains to be seen whether the Celtics would be keen on the idea.
Since his move to the Lakers, Thomas has averaged 15.9 points and 5.3 assists in 27 minutes. The figures are way down from the 28.9 points in 33.8 minutes he put up in the regular season last year but it is worth bearing in mind he has been utilized mainly off the bench by the Lakers and he is still working his way back to full fitness.
However, even when fully recovered, it would be a stretch to imagine the Celtics handing Thomas the keys to the team, which have been firmly in Irving's hands this season.
The former Cav has averaged 24.4 points and 5.1 assists in 32.2 minutes this season, compared with 21.6 points and 5.5 assists in 34.2 during his six years in Cleveland.
Thomas will be a free agent in the summer and while a return to Boston might not materialize, a number of franchises are likely to be very interested.