ISIS Claims Deadly Suicide Bomb Attack On Children's Charity in Afghanistan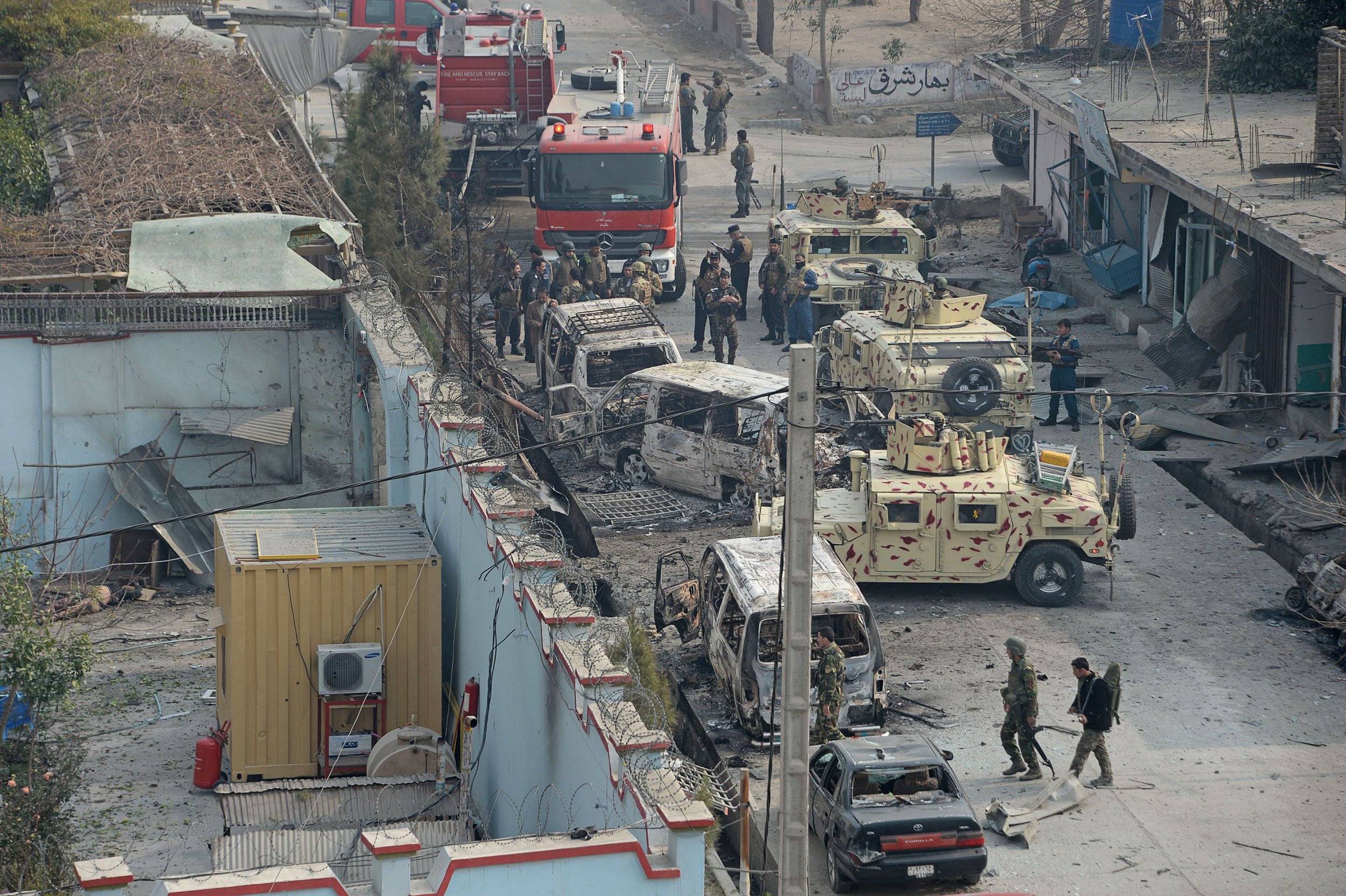 The Islamic State militant group (ISIS) has claimed responsibility for a suicide bombing and shooting rampage which killed two people and injured 20 at the offices of Save the Children in Jalalabad, Afghanistan.
The extremist group, which has carried out a string of attacks in the country in recent months, claimed responsibility in an Arabic language message spread through its self-styled Amaq News agency on social media.
Related: Trump considers total troop withdrawal in Afghanistan as strategists struggle to combat the Taliban
ISIS claimed it had carried out three attacks on a British target. Save the Children is a U.K.-based international NGO.
CNN reported that in the assault on the compound one suicide bomber detonated explosives at the outer gate allowing another armed assailant to storm the building. A police officer and one civilian were killed.
Hataullah Khogyani, a spokesman for Nangarhar province in eastern Afghanistan where the attack took place, said the gunman was killed by security forces. Officers went on to search the upper floors of the buidling to ensure it was cleared of attackers.
The Taliban, the preeminent militant group in the country, had already denied responsibility for the bombing through its spokesman Zabiullah Mojahid.
Security in Afghanistan has deteriorated in recent weeks, with a siege over the weekend at Kabul's Intercontinental Hotel leaving 22 dead, including 14 foreigners. The Afghan Foreign Ministry has blamed the 13-hour siege on terrorists.
It has come as the White House has sent a series of mixed messages over its course of action in the South Asian nation. The United States has increased its engagement in Afghanistan despite calls from some within the White House for a de-escalation of the conflict at the start of President Donald Trump's first year in office.
After months of uncertainty the Trump administration in August committed itself to an open-ended war in Afghanistan. Reuters reported that over the course of 2017, according to Air Force Data, that the U.S. conducted 4,361 air strikes in comparison to 1,337 the previous year.