ISIS Claims it Killed 10 Policemen in a Blast in Russia's Dagestan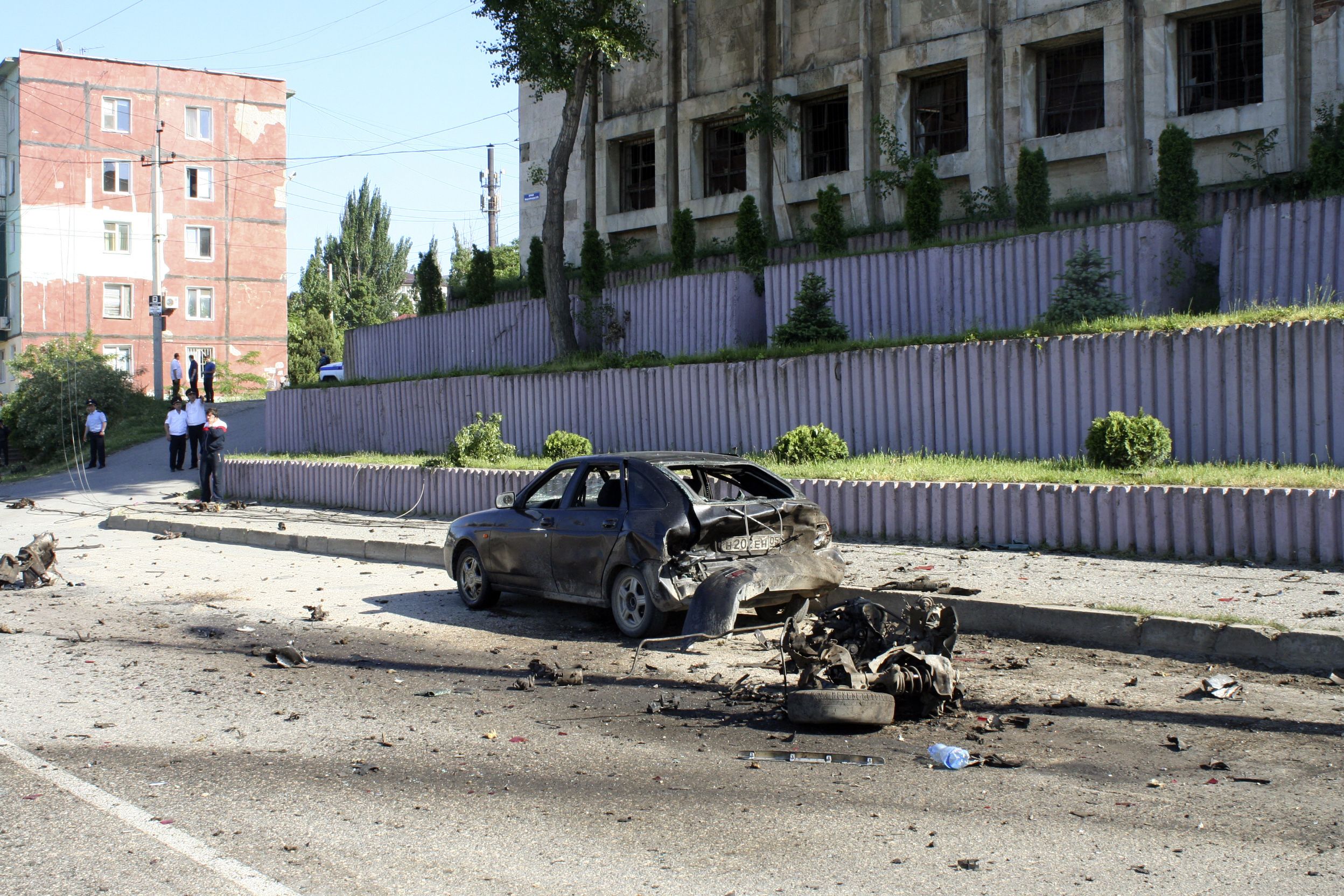 Militant group Islamic State (ISIS) has claimed responsibility for a deadly blast targeting police in Russia's Dagestan region, saying it killed 10 policemen, Reuters reports
As part of the conflict in Syria, Russia has been conducting airstrikes aimed at ISIS and other groups since September; meanwhile, alleged ISIS offshoots in Russia's North Caucasus region have clashed with authorities several times in the last year. Earlier this month, a group affiliated with ISIS released a video in which it threatened to carry out attacks against Russian President Vladimir Putin.
An explosion on Tuesday night destroyed two Russian police cars on a motorway in Dagestan, the region's Ministry of the Interior told state news agency Itar-Tass. According to the official statement, the explosion killed one policeman and injured two others.
Russia's Investigative Committee confirmed to independent news agency Interfax that it suspects foul play and has opened an investigation on charges of the killing of a police officer and illegal use of explosives. Two more criminal charges have been leveled at the potential attackers, though neither include terrorism.
But on Wednesday morning, ISIS-friendly news agency Amaq posted a statement online in which the militant group claimed responsibility for the attack in Dagestan and reported that 10 policemen were killed.
Kremlin spokesman Dmitry Peskov said during his Wednesday press briefing that he has "no information" about ISIS claiming responsibility, state news agency Itar-Tass reports. He refused to speculate on who was behind the attack and told journalists to direct their questions to the regional authorities.
Newsweek could not independently verify the death toll. Dagestan authorities posted a video from the scene of the blast, seconds after the cars had caught on fire.