ISIS Threatens 'Apostate Putin' in New Propaganda Video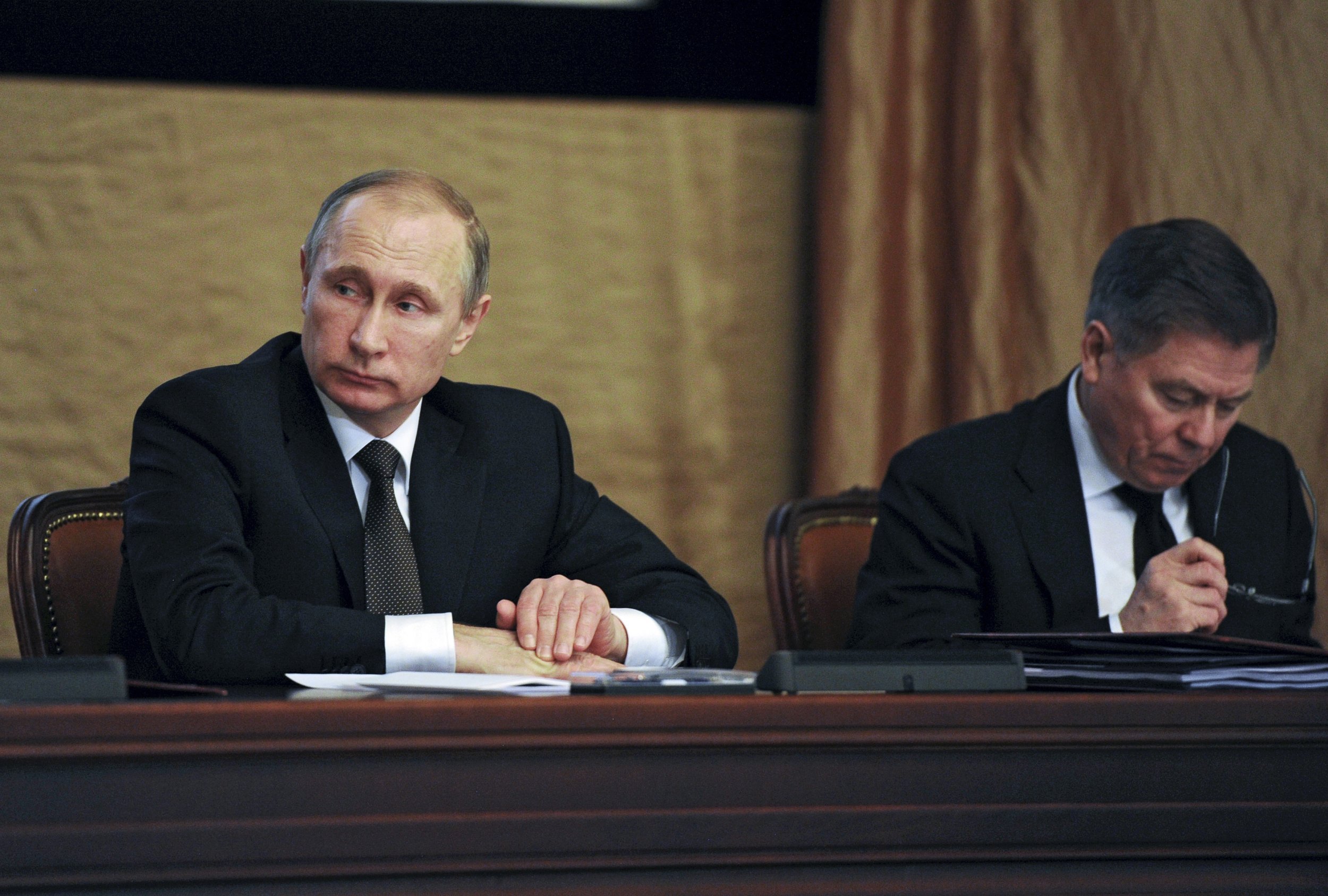 Islamist group Islamic State (ISIS) has threatened "Putin the apostate" with an imminent attack on Russian soil in a new propaganda video.
Since Russia began air strikes on ISIS and other anti-government targets in Syria during the last week of September 2015, there has been a concentrated anti-Russian backlash from the group. It claimed responsibility for downing the Russian passenger plane above Egypt in October and has continued to post Russian-language propaganda videos.
The latest video starts with a Russian news report on a car blast in the country's predominantly Muslim Republic of Dagestan in February, which killed two and injured nine. The group of militants in the video, who speak in Russian and identify themselves as followers of ISIS leader Abu Bakr al-Baghdadi, take responsibility for the attack and threaten new hits on Russian soil.
The video was circulated by pro-ISIS social media accounts over the weekend and parts of it were published online by Israeli daily newspaper Jerusalem Post.
The purported leader of the group, who is not named, calls on his "faithful brothers" from Russia's Caucasus region and elsewhere in Russia to join ISIS fighters in Syria or Iraq. If they cannot, the ringleader says, then they should "fight the apostates" in Russia "with a rope or a knife" if they have no other means.
To the "millions of Muslims in Russia," the group puts out a call to "unite, seize some territory and expand it" where they can "implement the Sharia law."
"Allah has given us this iron missile, and we will use it against the apostate Putin and his dogs of accomplices," the group leader vows, pointing at what looks like munitions for a tank or a large-caliber artillery gun.
The Russian state security services and law enforcement agencies in the Caucasus region have not issued a comment on the video.