Car Blast Kills Two in Russia as Dagestan Head Vows to Fight Terrorism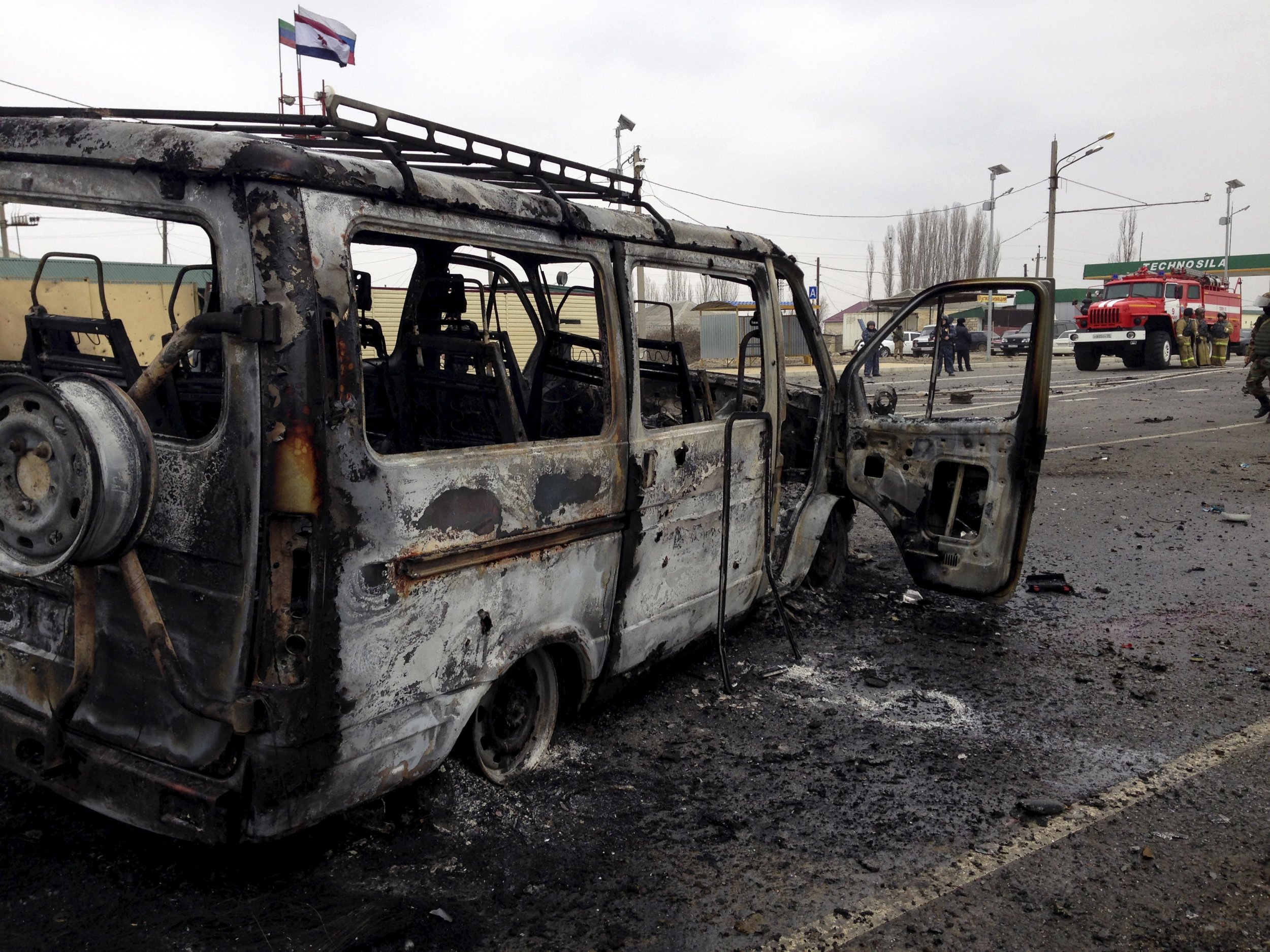 A possible suicide car bomb killed at least two people and wounded nine more, two seriously, in Russia's Dagestan region on Monday, state news agency Itar-Tass reports.
The car, a Lada Priora, exploded while police were checking it, according to Russia's traffic police. Authorities told Tass that the two policemen carrying out the search were killed and at least nine have been reported injured.
An investigation is under way at the site of the explosion in southern Dagestan, but Russian and regional investigators would not say whether they are treating it as an act of terrorism. Dagestan's Health Ministry reported that two from the nine injured are in serious condition.
A source in law enforcement speaking on the condition of anonymity told Tass that the incident was most likely a calculated act and added that four other cars were damaged by the force of the explosion.
Meanwhile another source in Russia's law enforcement agencies also speaking on the condition of anonymity to independent news agency Interfax said that "according to preliminary information, it could have been conducted by a suicide bomber." A similar account was given by an anonymous source from Dagestan's police, speaking to state news agency RIA Novosti who blamed "militants" from a group based locally.
Although video of the explosion has been spread widely on social media the exact circumstances of the incident have not been officially confirmed. Authorities have not dismissed the possibility of a terrorist attack, but they have also allowed that a technical fault with the Lada's cylinder could have caused the explosion.
Dagestan's regional leader Ramazan Abdulatipov arrived on the scene of the explosion and condemned "terrorist scum" whom he suspected could be behind the attack and vowed to combat "terrorism and extremism in all its forms."
"We have lived for almost three years without terrorist attacks and going forward we will increase the work to combat terrorism," Abdulatipov said in another post from the site of the explosion.
Dagestan is one of several regions in Russia's North Caucasus with a troubled history of radical Islamism, going back to the 1990s. Over the last few months, Russia has reported conducting multiple raids in Dagestan and in neighboring Chechnya, Ingushetia and Kabardino-Balkaria against alleged Islamist cells.