ISIS Claims Responsibility for Brussels Attacks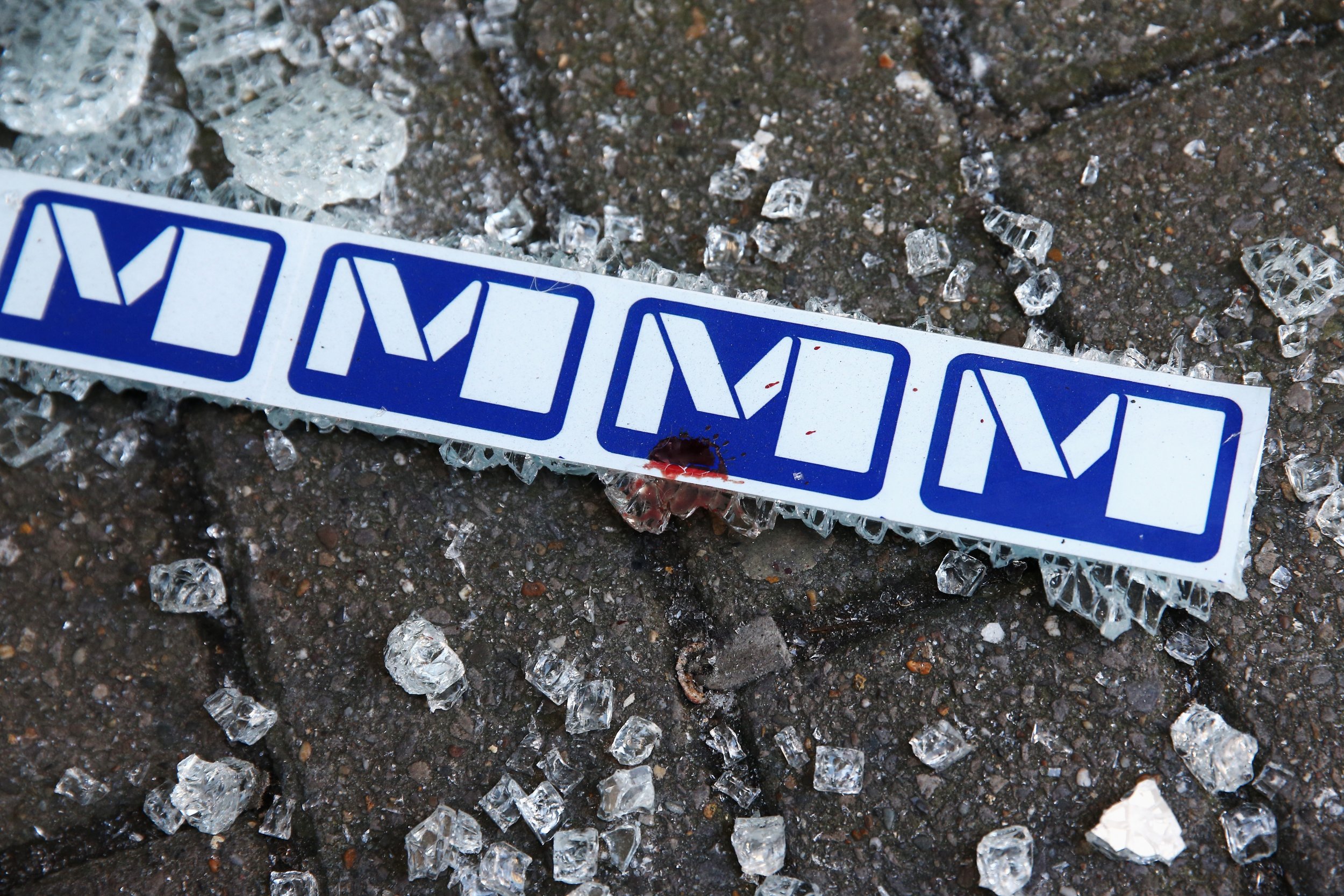 Updated | A news agency affiliated with the Islamic State militant group (ISIS) has claimed responsibility for the attacks in Brussels.
In a statement released through the Amaq Agency channel on the encrypted messaging platform Telegram, seen by Newsweek, the attacks were blamed on Belgium taking part in the fight against ISIS.
Related: At Least 30 Killed as Explosions Hit Brussels Transport
It read: "Islamic State fighters carried out a series of bombings with explosive belts and devices on Tuesday, targeting an airport and a central metro station in the center of the Belgian capital Brussels, a country participating in the international coalition against the Islamic State.
"Islamic State fighters opened fire inside Zaventem Airport, before several of them detonated their explosive belts, as a martyrdom bomber detonated his explosive belt in the Maalbeek metro station. The attacks resulted in more than 230 dead and wounded."
In a separate French-language statement, ISIS said countries involved in the fight against the so-called Caliphate should be prepared for more intense and bitter attacks.
At least 30 people have been confirmed as dead as a result of two blasts at Zaventem airport and another explosion at the Maelbeek metro station.
The Belgian metro operator, STIB-MIVB, and emergency services said 20 people were killed in the Maelbeek metro blast, and a further 55 people were injured, including 10 critically.
Belgian public broadcaster VRT reported there had been at least 11 killed and 81 injured at the airport, while the Belgian transport authority put the death toll from the metro attack as at least 15, with 55 wounded.
In a statement released shortly after the attacks, European Council President Donald Tusk called the perpetrators "terrorists", and said the attacks "mark another low by the terrorists in the service of hatred and violence."
Correction: An earlier version of this story indicated that 34 people died in the Brussels attacks. The number of people dead is currently unclear.