ISIS Covering Streets of Raqqa to Thwart Drone Strikes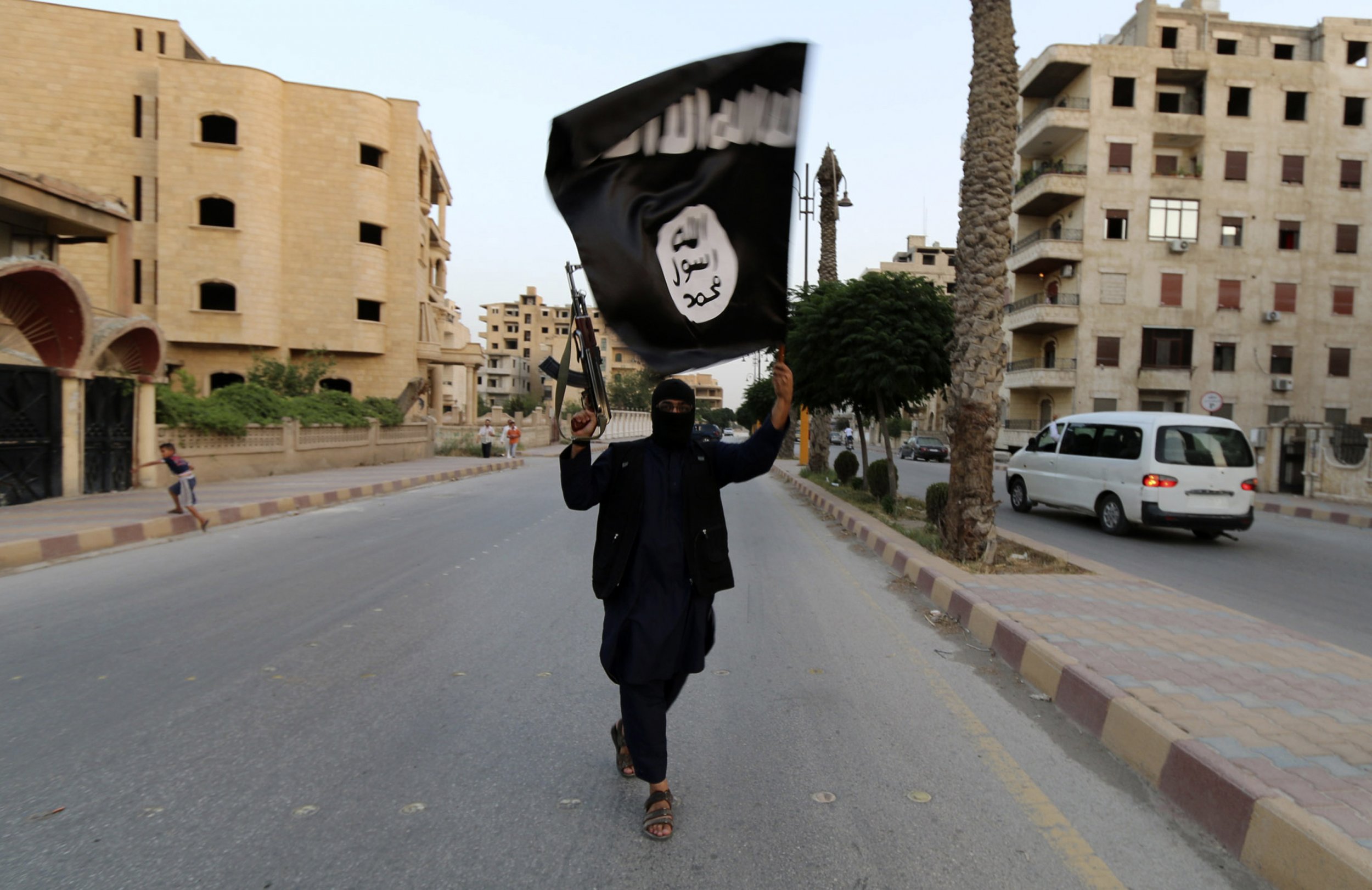 The Islamic State (ISIS) militant group is covering up the streets of Raqqa using sheets tied across the tops of shopfronts and residences in a bid to protect against deadly drone strikes on its fighters, according to activists and the U.S.-led coalition.
The activist group operating inside the city, Raqqa is Silently Being Slaughtered, shared images on Tuesday that showed the radical Islamist group's tactic to limit the U.S.-led coalition's visibility of the group's fighters from above.
The group tweeted: "Photo shows how ISIS is covering the streets of Raqqa to prevent drones from targeting their fighters."
Colonel Steven Warren, spokesman for the U.S.-led coalition, confirmed to Newsweek that this is a common tactic that the group has employed in the Syrian city, the heart of the group's self-proclaimed caliphate, as well as other cities in Iraq.
"They've been using this tactic for a year. Extensive use in Ramadi but also everywhere else," he says in an email. "They also use tunnels."
The group has found itself under constant pressure from coalition and Russian aircraft in the Syrian city, its first major capture in its rise to global prominence, and the forces of Syrian President Bashar al-Assad and Syrian-Kurdish forces, who are both operating on the outskirts of Raqqa province.
In raids on Raqqa last month, Russian strikes on the city killed 39 people in the city, according to the U.K.-based Syrian Observatory for Human Rights. As the coalition continues to target the group's revenue streams, such as oil fields and cash stores, the group halved the salaries of its fighters in January. It is also preventing those who wish to flee from leaving the city as it continues to also face its own challenges from within the city.
Earlier this month, French Defense Minister Jean-Yves Le Drian said that Raqqa "must fall in 2016," the first such estimate by a minister in the coalition as the forces fighting ISIS in both Syria and Iraq look for the quickest route to recapturing the territory ISIS claimed in its sweep across both countries in 2014.