ISIS Sniper Kills Dutch Photojournalist Jeroen Oerlemans in Libya's Sirte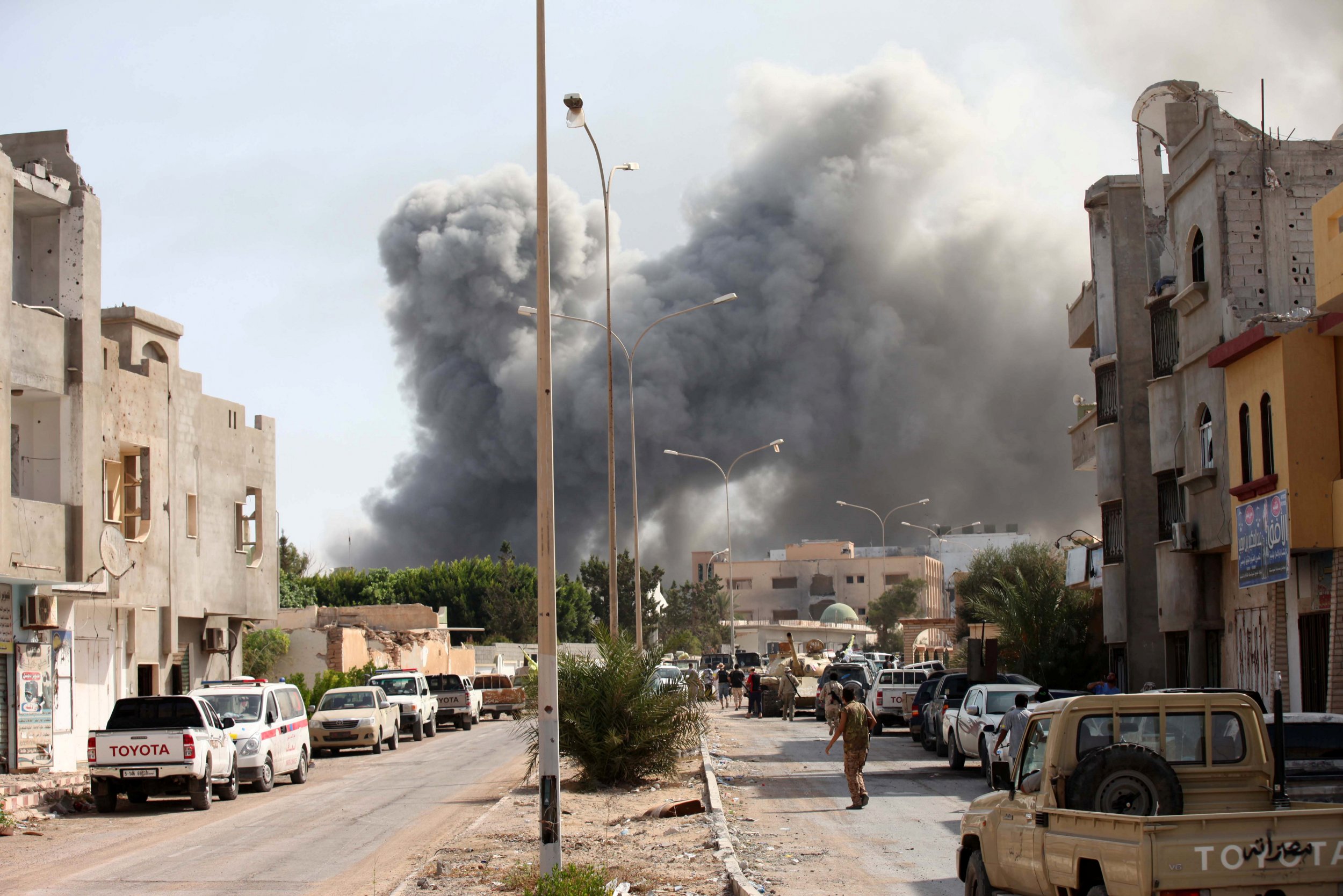 An Islamic State militant group (ISIS) sniper in the Libyan coastal city of Sirte killed a Dutch photojournalist on Sunday, according to the pro-government Libyan forces battling to oust the group from its last enclave in the North African country.
Jeroen Oerlemans, 45, was joining mine-clearing teams on an operation in a section of the city that Libyan forces had freed from ISIS, according to Joanie de Rijke, a journalist colleague who had joined him on the trip. Both were covering the conflict for Belgian weekly news magazine Knack.
She told Dutch broadcaster NOS that Oerlemans was wearing a helmet and a bulletproof vest but was hit in the side, where his body was not covered, as he crossed a street on the frontlines of the battle against the group.
"We were standing on the frontline. There was heavy fighting going on," she said. "There were other people who were constantly crossing that street. He had the bad luck to get hit. Brutal bad luck."
The Dutch photojournalist lost his life alongside at least eight Libyan militiamen from the nearby Libyan city of Misrata, local Libyan commander for the pro-government forces, Mohamed Ghasri, told the Wall Street Journal.
Eric Strating, the Dutch ambassador to Libya tweeted: "Rest in Peace. Your photographs of Sirte Libya and other places will live on forever."
Oerlemans was a seasoned conflict reporter, having reported from Afghanistan and Libya, and was kidnapped alongside British photographer John Cantlie in Syria in July 2012 before militants released him a week later. Cantlie remains in the hands of ISIS and is believed to be held in Iraq.
"Journalists have recently begun returning in greater numbers to Libya to cover the conflict and political upheaval, but it remains an extraordinarily dangerous place," Robert Mahoney, deputy executive director of the Committee to Protect Journalists, said.
"The death of Jeroen Oerlemans is a reminder that those who bring us images and video from the front lines often pay the heaviest price."
Oerlemans was set to arrive home on Monday and leaves behind a wife and three children.