Istanbul Airport Bombers From Russia, Uzbekistan and Kyrgyzstan: Official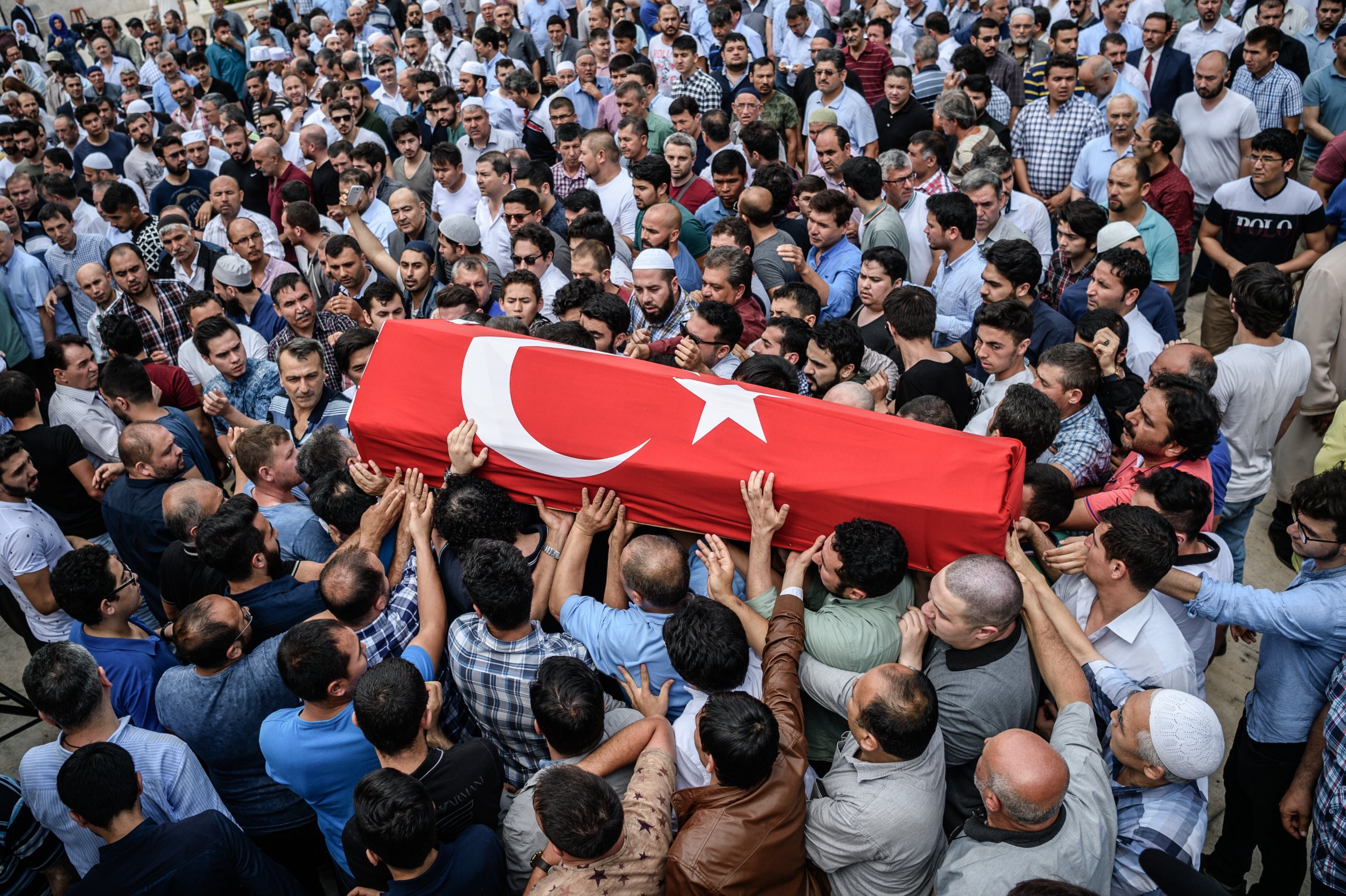 The three suicide bombers who detonated explosive devices at Istanbul's Ataturk Airport on Tuesday originated from Russia, Uzbekistan and Kyrgyzstan, according to a Turkish official.
Speaking to Associated Press on condition of anonymity, the official said: "We are prepared to confirm the nationalities of the Istanbul attackers as Russia,Uzbekistan, Kyrgyzstan."
No group has claimed responsibility for the attack but Turkish police carried out a series of raids against suspected Islamic State militant group (ISIS) members in Istanbul and the western city of Izmir on Thursday.
Turkish daily newspaper Yeni Safak reported that the Russian bomber was the first to detonate and came from Chechnya, the region of Russia where many ISIS militants have originated. It named him as Osman Vadinov and said Ahmet Chatayev, a known Chechen extremist who joined ISIS in 2013, plotted the attack.
The three are reported to have entered Turkey on May 25 before renting an apartment in Istanbul where they planned the attack.
They detained 13 suspected ISIS members in 16 raids in Istanbul and another nine in Izmir, where three hunting rifles and ISIS-related documents were found. Turkey's Anadolu news agency reported that those arrested had been linked to ISIS militants in Syria and had participated in "activities that were in line with the organization's aims and interests."
Turkey faces a threat from several outlawed groups, including the Kurdish separatist PKK movement and its affiliated wing the Kurdistan Freedom Falcons, or TAK.
But Turkey's Interior Minister Efkan Ala told the country's parliament on Thursday that all of the evidence in the attack thus far indicates that ISIS was behind the deadly attack.
Those killed in the attack included 19 foreign nationals and of the 238 wounded, 94 are still in hospital, the Istanbul governor's office said.
The Turkish government refused to cave to pressure from the European Union to alter its anti-extremism laws, which the bloc claims stifle dissent, saying that the Istanbul attack showed that it should not acquiesce.