Mosul: Remains of 300 Former Police Officers Found in ISIS Mass Grave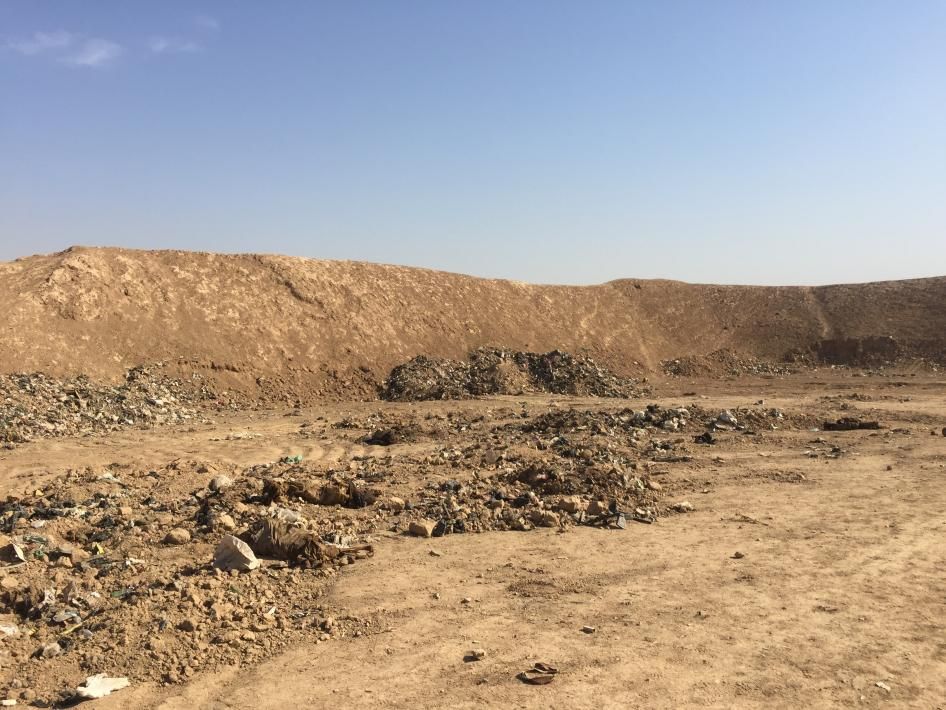 Iraqi security forces have discovered a mass grave near Mosul containing the remains of at least 300 former police officers executed by the Islamic State militant group (ISIS), Human Rights Watch (HRW) said Thursday.
The international rights group cited witness accounts of a massacre of police officers at the end of the October before their bodies were dumped uncovered in the grave at a Iraqi military training ground 19 miles southeast of Mosul near the village of Hammam al-Alil.
It cites a laborer who said he saw ISIS militants on October 28 drive trucks carrying 100 to 125 men to the site, recognizing some of the men as former officers. He then heard gunshots and screams. The following day, he said a similar incident took place, with 130 to 145 men executed. A HRW researcher witnessed the mass grave at first-hand on a visit to the site this week.
"This is another piece of evidence of the horrific mass murder by ISIS of former law enforcement officers in and around Mosul," said Joe Stork, deputy Middle East director at HRW. "ISIS should be held accountable for these crimes against humanity."
A coalition of Iraqi security forces, Kurdish peshmerga, Sunni tribesmen and Shiite militias is battling the group on all sides of the city, backed by U.S.-led coalition airstrikes, as Iraqi Prime Minister Haider al-Abadi seeks to achieve his pledge of defeating the group in the country by the end of the year. But ISIS has slowed the offensive with mortar fire, sniper fire, booby traps and suicide car bombs.
Iraqi security forces have liberated more than half of eastern Mosul from ISIS in the four-week-long operation. Baghdad's elite forces have made the fastest progress in the campaign, reaching the eastern front, entering the city and engaging in street battles with the extremist group.
Despite the mass offensive against the group on the city's outskirts, ISIS has continued to exert control over the population it presides over, executing dozens of people suspected of collaboration with Iraqi forces and hanging several of their bodies from poles in the city as a scare tactic toward local civilians.