ISIS Takes Control of Libya's Sabratha And Beheads 12 Before Retreating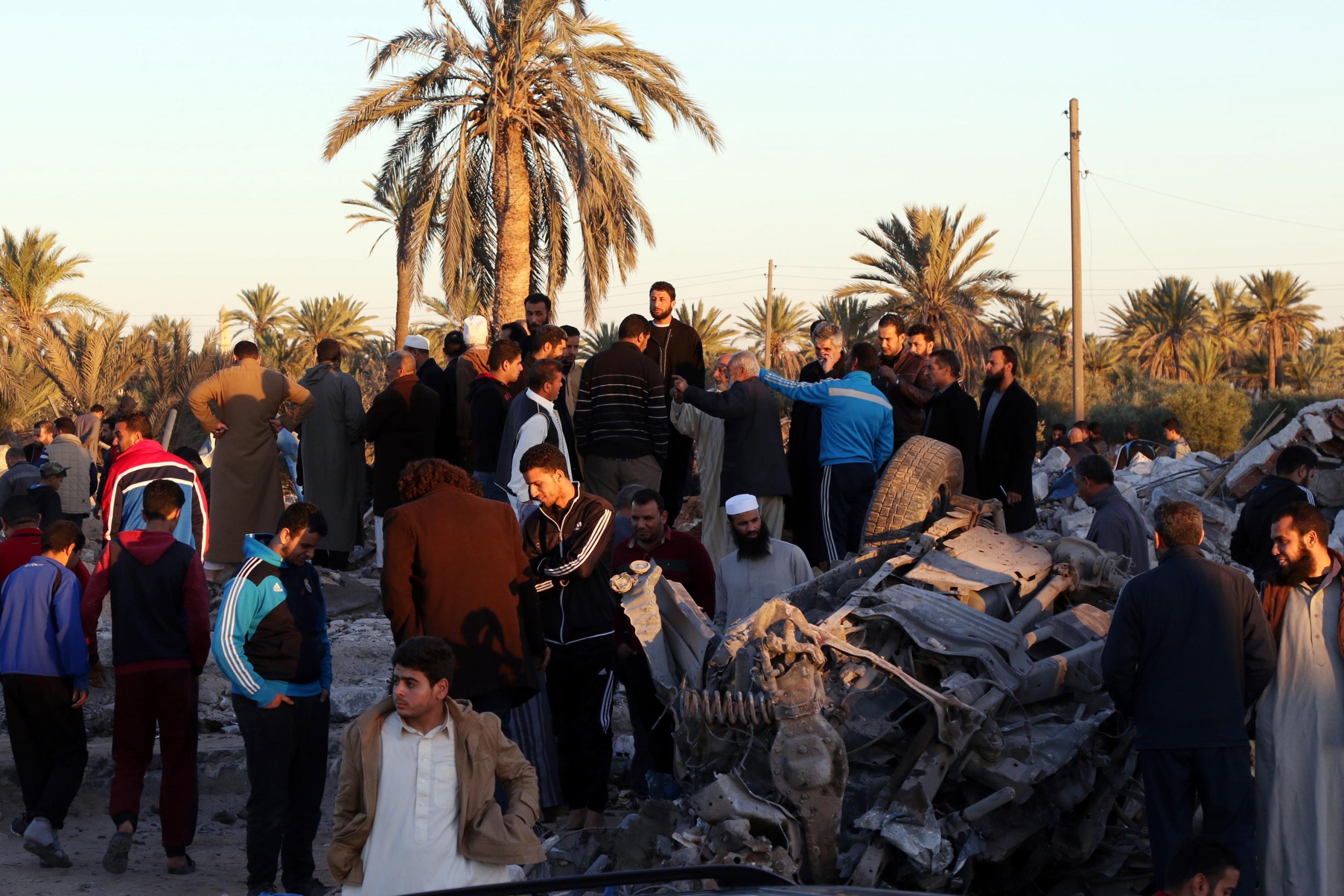 The Islamic State militant group (ISIS) briefly took control of the western Libyan city of Sabratha, beheading 12 members of security forces before being pushed back by local troops, officials said on Wednesday.
Taher al-Gharabili, a top Libyan army commander, said that his forces pushed the militant group back from the city early Wednesday after they had "exploited a security vacuum" while military forces focused their attention elsewhere, the Associated Press reported.
Sabratha is a city that has served as a hub for refugees attempting to make the illegal and dangerous journey to Europe. On Friday, the U.S. air force targeted an ISIS training camp in an air strike near the city, killing dozens of the group's militants and two Serbian hostages captured by the group last year.
ISIS established training camps near the city in early 2015, leading to fears for its ancient heritage—the city has two museums storing coins and mosaics from the Byzantine era and statues from the Roman period.
On Tuesday, the mayor of Sabratha, Hussein al-Thwadi, said that Libyan forces had attacked a number of buildings hosting ISIS militants, leading to clashes that left four military brigade members dead and five injured. The number of ISIS casualties is unknown.
ISIS has capitalized on the security vacuum in Libya since the NATO-led overthrow of Muammar Gaddafi at the height of the Arab Spring in 2011. After establishing an affiliate in eastern Libya in October 2014, ISIS took control of parts of the coastal city of Derna before establishing a presence in Benghazi.
It captured the city of Sirte in July 2015, where it has imposed its radical version of Islamic law. Last month, the group showed a wheelchair-bound militant participating in the crucifixion of an alleged spy in the central city.
The group has carried out a number of deadly acts in the North African state, such as executing 21 Coptic Egyptians on the Mediterranean coast in February last year, attacking a hotel in Tripoli in January last year, and killing at least 47 people in a truck bomb at a military training center in Zliten last month.