Muslim Council of Britain Fears Anti-Muslim Prejudice Won't Be Addressed in Racism Commission
The U.K.'s largest Muslim umbrella body is calling on the government to ensure racism against Muslims is taken seriously, after Boris Johnson announced a commission to tackle racial inequality in the country.
The prime minister has announced the launch of a racial equality commission to look at "all aspects of racial inequality" after people took to the streets across the country to protest racism in the wake of the death of George Floyd at the hands of a white Minneapolis police officer.
Writing in the Telegraph, the prime minister said: "There is much more that we need to do; and we will. It is time for a cross-governmental commission to look at all aspects of inequality - in employment, in health outcomes, in academic and all other walks of life."
Critics have come out to say that this echoes previous investigations that led to little action and has been announced as a "deflection" away from Black Lives Matter protests or from the fact that those from Black, Asian, minority ethnic backgrounds are more likely to die from COVID-19.
The government is still yet to officially publish leaked recommendations from a report looking into the racial disparity in coronavirus deaths.
The Muslim Council of Britain (MCB) fears that prejudice against Muslims may be ignored and not actually addressed in the commission.
Secretary-General of the MCB Harun Khan said that it was vital that the commission is "more than just a knee-jerk PR reaction" and got to the bottom of the causes of prejudice.
"Islamophobia is commonplace in every walk of life, with the EHRC having reported 70 percent of Muslims experiencing religion-based prejudice," Khan told Newsweek.
"If we are to truly commit to tackling all aspects of racial inequality, we have to commit to tackling racism targeting expressions of Muslim identity - the definition of Islamophobia."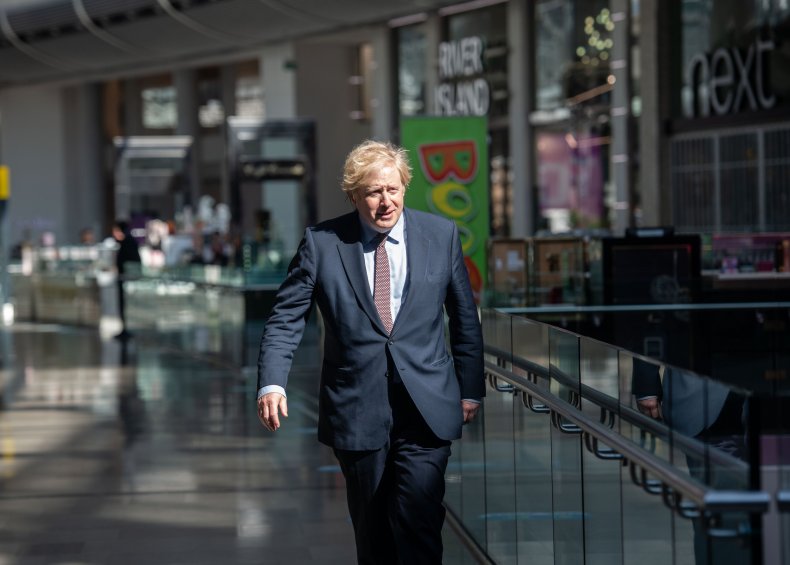 The MCB is calling on the government to ensure that the commission also looks into Islamophobia and comes up with actionable policies that combat it.
Khan said: "Considering the U.K. government's record on Islamophobia, from this being endemic in the Conservative Party and an issue it continually fails to address with any level of sincerity, to its decision to reject the definition of Islamophobia as proposed by the APPG on British Muslims and endorsed by Muslim communities, it is crucial for the lives of British Muslims that this commission is more than just a knee-jerk PR reaction."
The MCB said that the "deep-seated racial inequality faced by minorities in education, health and the criminal justice system has long been evidenced in many reports and race equality groups", inequalities which had most recently manifested themselves during the COVID-19 pandemic.
The group said: "It is welcome that racism is firmly on the agenda and whilst the challenges of systemic racism remain the core of the problem, it is important to see how societal attitudes towards race appear to be improving in many areas quite markedly.
"Polling, however, shows that attitudes towards Muslims in particular, do not appear to have improved in the same way. Racism targeting expressions of Muslim identity - or Islamophobia - stubbornly continues to be a serious problem in our society."
The announcement of this race equality commission has faced criticism, even from former government ministers.
Former Chancellor and Conservative MP Sajid Javid said: "The PM's commission into racial inequality is very welcome.
"However, as I said in The Sunday Times, shining a light on injustice isn't enough. We need an action plan to tackle it.
"The Racial Disparity Audit found the data. The commission must deliver the solutions."
And prominent black people have widely welcomed the report but are not expecting significant changes in the near future.
"It's no surprise to me that what Boris Johnson is offering is either deflection or platitudes," Sara Collins, author of books addressing slavery, told the BBC.
"He does not want to engage with the substantive issue, so of course the only course of action open to him now is to announce yet another inquiry, instead of acting on the recommendations of previous inquiries."
The prime minister's announcement comes after a recent report from Public Health England which looked into the disproportionate impact of COVID-19 on BAME communities found that people from those communities were more likely to die from COVID-19 than white people.
The report stated: "People of Chinese, Indian, Pakistani, Other Asian, Caribbean and Other Black ethnicity had between 10 and 50% higher risk of death when compared to White British."
According to the Office for National Statistics (ONS), adjusting for age, black people are more than four times more likely to die from COVID-19 than white people, while Pakistani and Bangladeshi people are more than three times as likely and Indians more than twice as likely.
Around a third of BAME people in the U.K. has a Muslim faith affiliation, an MCB report submitted to Public Health England said, and that 90 percent of Muslims are from a BAME background.
"The shared factors can include, but are not limited to, health inequalities, inner-city population, and deprivation," the submission said.
During the Conservative Party leadership campaign in 2019, Prime Minister Boris Johnson had committed to holding a specific inquiry into Islamophobia among party members.
He instead decided to launch an investigation into all forms of prejudice, a move criticized by the MCB, who accused the party of "refusing to acknowledge that there can be bigotry and prejudice directed at Muslims."
Since then, the party has set out its scope of an independent investigation among members, with Amanda Milling MP, co-chair of the Conservative Party, saying: "The Conservative Party will never stand by when it comes to prejudice and discrimination of any kind. It is why we are committed to this investigation, to ensure that any abuse that is not fit for public life is stamped out."
The Conservative Party has been contacted for further comment.