Israel and Turkey Set for First Official Talks in Six Years After Diplomatic Thaw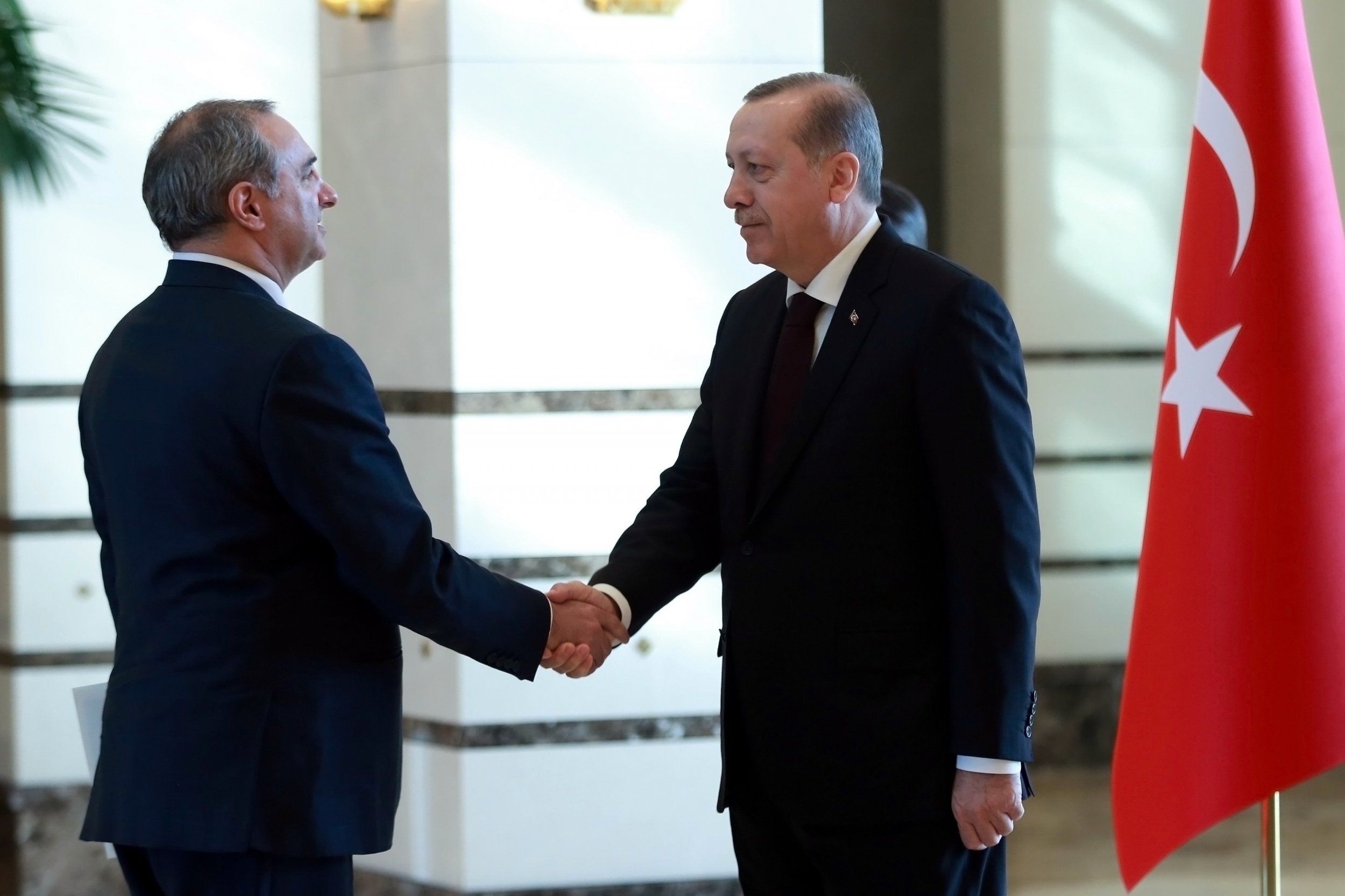 Turkey and Israel are making further steps to rebuild relations, with the first official bilateral negotiations between the two countries in six years. An Israeli delegation is to travel to Turkey Tuesday in a further sign of improvment after the countries ended the six-year freeze in June 2016.
Yuval Rotem, the director-general of Israel's Ministry of Foreign Affairs, is leading a three-day visit for meetings with Turkish officials, Turkey's Jewish communities and Israeli officials in the country's embassy in Ankara, The Times of Israel reported.
The two countries broke off ties following an Israeli commando raid on a Turkish-owned vessel in international waters in May 2010 as it attempted to reach the Gaza Strip. The ship was part of a flotilla attempting to breach Israel's blockade of Gaza, an area presided over by militant group Hamas. The Israeli raid killed nine Turkish activists, after the military earlier warned that it would stop any ship breaching its naval blockade of the coastal enclave. Israel says it maintains the blockade because of security considerations, such as smuggling activity.
In June, Israel and Turkey announced a reconciliation deal that ended the six-year freeze in relations. Israeli Prime Minister Benjamin Netanyahu said that the diplomatic rapprochement would be an "immense" boost to the Israeli economy. "I think it's an important step here to normalize relations," he told reporters at the time.
An Israeli Foreign Ministry statement said that the visit to Turkey Tuesday would "continue developing bilateral ties and strengthen cooperation on the political, economic and cultural spheres."
It added: "The political dialogue sends a positive message on the commitment of both sides to deepen the relationship between the two countries."
Read more: Israel and Turkey agree reconciliation deal after six-year diplomatic freeze
Following the Israeli visit, Nabi Avci, Turkey's culture and tourism minister, will officially visit Israel next week for the first time since the countries froze relations in 2010, according to Turkey's state-run Anadolu news agency.
He will meet his Israeli counterpart Yariv Levin, as well as visiting the Al-Aqsa Mosque, the grave of former Palestinian leader Yasser Arafat in the West Bank city of Ramallah and meet his Palestinian counterpart Ihab Besisu.
The ambassadors to both countries met with the presidents of each country last year after the reconciliation deal.
Turkey is a warm ally of the Palestinians, with President Recep Tayyip Erdogan often speaking out about Palestinian issues. The country has also sent aid to Palestinians in Gaza. Israel has previously accused Turkey of working with Hamas, which has fought three conflicts with Israel since 2008.