Israel and Turkey Agree Reconciliation Deal After Six-Year Diplomatic Freeze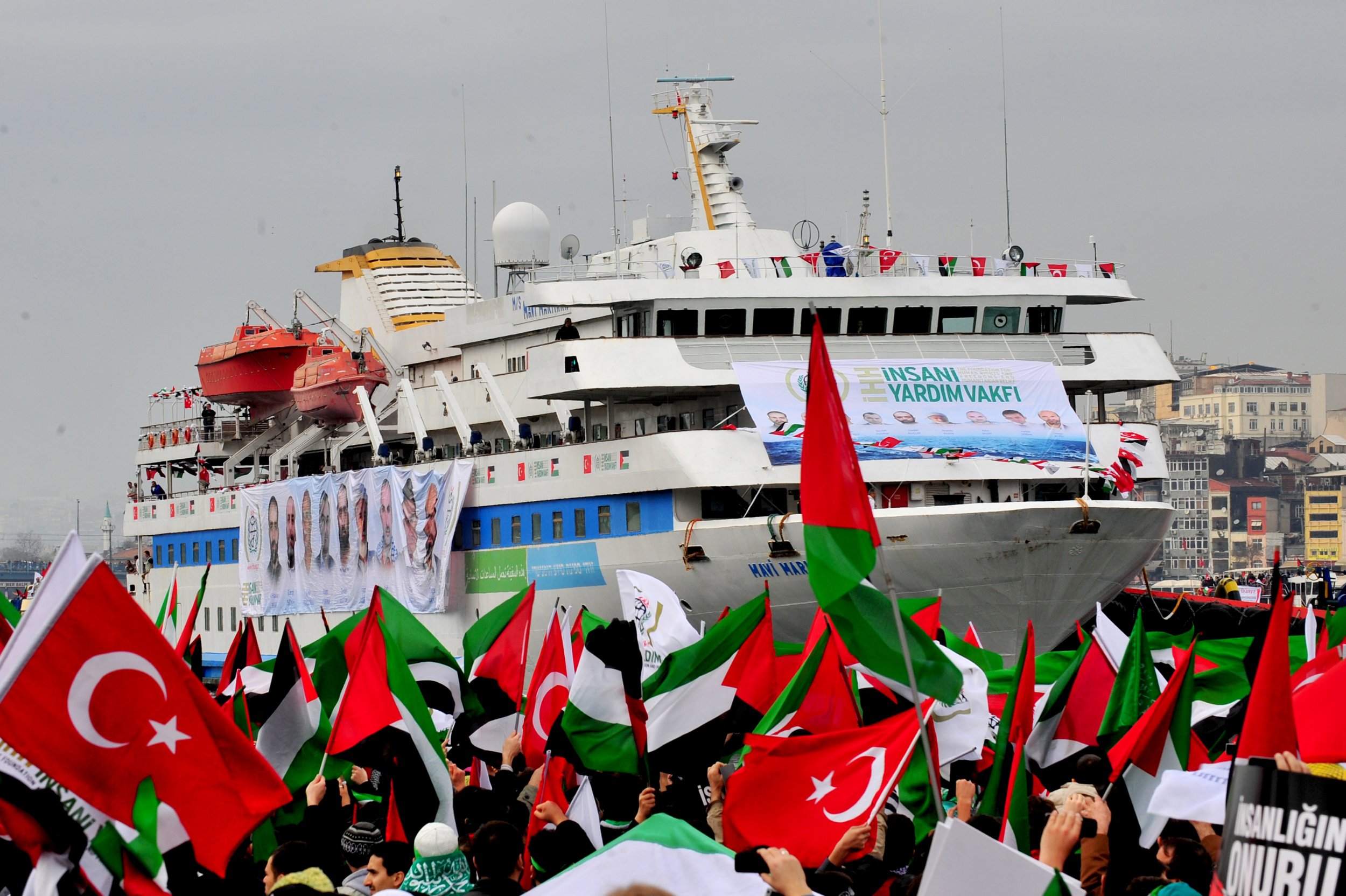 Israel and Turkey are to announce on Monday a reconciliation deal that brings to an end a six-year diplomatic freeze that began after a deadly Israeli naval commando raid on a Turkish flotilla attempting to reach Gaza in 2010.
Israeli Prime Minister Benjamin Netanyahu confirmed the deal on Monday after talks with John Kerry in Rome, saying that the resumption of ties between Jerusalem and Ankara would provide an "immense" boost to the Israeli economy.
He told reporters: "I think it's an important step here to normalize relations." The deal is expected to be announced in Rome on Monday morning between Netanyahu and Turkish Prime Minister Binali Yildirim.
On Sunday night, Turkish President Recep Tayyip Erdogan spoke to Palestinian President Mahmoud Abbas to inform him of the deal, Turkish presidential sources told Reuters .
He told the Palestinian leader that there will be conditions that will improve the humanitarian situation in the Hamas-led Gaza Strip, still reeling from the seven-week conflict with Israel in the summer of 2014.
The breach in relations came after the Israeli military killed nine pro-Palestinian Turkish activists attempting to reach the coastal enclave in international waters in May 2010.
Israeli officials have said that the deal will include a $20 million fund for Turkish families affected by the raid and a full resumption of diplomatic ties and representations in both Ankara and Tel Aviv. Turkey is expected to end all of its legal challenges against the Israeli commandos and the Israeli government.
A senior Turkish official told The Guardian that Israel will permit Ankara to help with the humanitarian situation in Gaza, building a 200-bed hospital, new power plants and the delivery of non-military aid to the territory. Hamas is yet to comment on the impending deal and its impact on the territory.
Israel maintains a naval blockade on the Gaza Strip and does not permit vessels to enter Gazan waters for fear of activity threatening its security, such as smuggling to the Palestinian militant group Hamas, which has launched rockets into Israeli territory.