Israel Denies Mossad Gunned Down Palestinian In Kuala Lumpur
Updated | Israel has denied that its Mossad spy agency was behind the assassination Saturday of a Palestinian scientist in Malaysia.
Fadi Mohammad al-Batsh, 35, was shot dead by motorcycle gunmen in a suburb of Kuala Lumpur while on his way to dawn prayers at his local mosque. Israeli Defense Minister Avigdor Lieberman has dismissed suggestions that Israel was involved, the BBC reported.
Hamas, the Islamist group that controls the Gaza Strip, has confirmed that Batsh was a member of the organization. Speaking on Israeli radio, Lieberman alleged that Batsh had been involved in rocket production and suggested the killing was score settling between rival militant groups.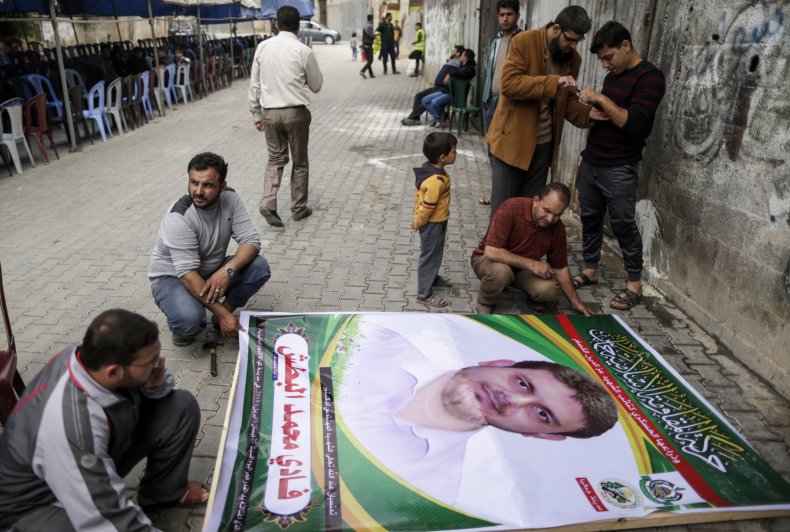 An autopsy is being conducted on Batsh, who had lived in Malaysia for 10 years and was working as a lecturer in electrical engineering. Journalist Ronen Bergman said on Twitter Saturday that Batsh was part of one of Hamas's most secret units that "dealt with the development of advanced weapons."
"There's a tradition among terror organizations of blaming Israel for every instance of settling of accounts," Lieberman told the radio station. "The man was no saint, and settling accounts among terror groups and different factions is something we see all the time. I assume this was the case here too."
Eran Lerman, former deputy director of Israel's National Security Council and co-founder and vice president of the Jerusalem Institute for Strategic Studies, told Newsweek, "I would also never rule out Palestinian infighting, not since the [Palestinian Authority] head of security and the [prime minister] were almost killed by a roadside blast in Gaza."
No arrests have been made, but Malaysian police have released computer-generated photographs of the two suspects, who have been described as tall, light-skinned and likely of European or Middle Eastern origin. Malaysia's national police chief, Mohamad Fuzi Harun, said a task force had been set up to investigate the murder and urged people not to jump to conclusions about the motive.
Hamas announced one of its members had been "assassinated" and described Batsh as a "martyr," a term often used for those killed by Israeli forces. The group did not directly accuse Israel of the killing, but members of Batsh's family have said they believe Mossad was behind the attack.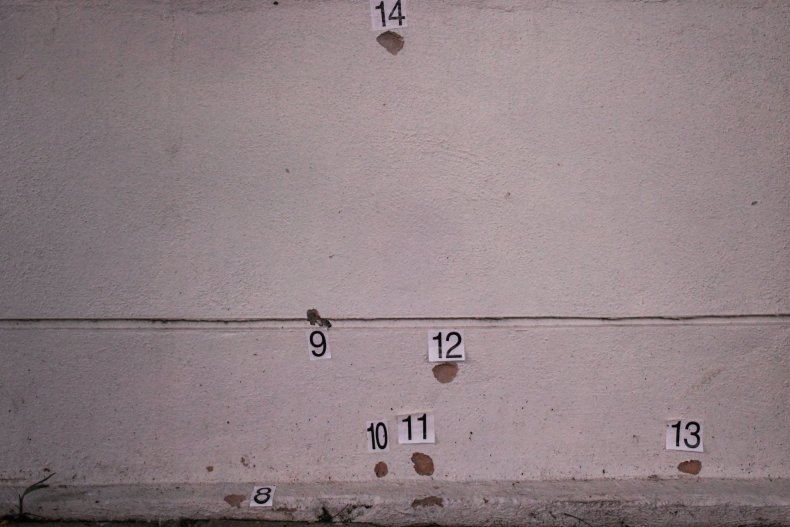 Tensions between Israel and Hamas are high after weeks of protests along the Gaza border fence. Palestinian demonstrators are calling for the right of return for refugees and their relatives who fled or were forced to leave their homes after the creation of Israel in 1948. Dozens have been killed and hundreds wounded by Israeli fire since the protests began March 30.
Mossad has been accused of assassinating several Palestinian militants and scientists in the past, although such operations are rarely confirmed.
Hamas accused Mossad of the 2016 murder of drone expert Mohamed Zouari in Tunisia. Zouari was ambushed by gunmen using silenced pistols while he sat in his car. Zouari had also been accused of working on naval drones for Hamas. After the assassination, hackers erased security footage taken from a nearby restaurant.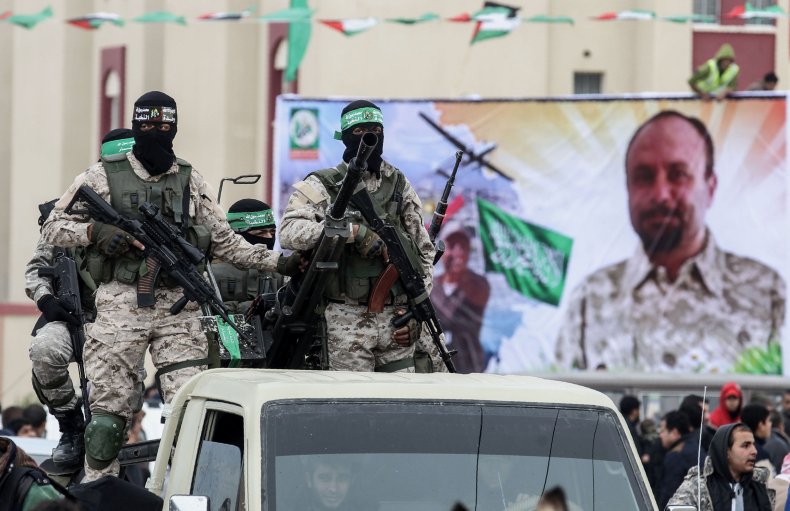 Batsh's and Zouari's deaths could indicate a shift in Mossad strategy, in which more high-tech weapons experts are being targeted. In the past, most Hamas members allegedly targeted have been high-level military commanders. Mossad Director Yossi Cohen has already demonstrated the importance of cutting-edge technology to the organization, having set up a Mossad-run fund for investing in startups.
"In general, there is nothing new in Mossad working to make it more difficult for talented individuals to put their skill to work so as to refine some more ways to kill" Israelis, Lerman said. "It goes back to the days of the German scientists in Egypt nearly 60 years ago." In Operation Damocles, Mossad used parcel bombs, shootings and abductions to stop German scientists developing Cairo's rocket weapon arsenal.
In 2010, senior Hamas militant Mahmoud al-Mabhouh was murdered in a Dubai, United Arab Emirates, hotel room. Mabhouh was one of the founders of the Izz ad-Din al-Qassam Brigades, the group's military wing. An investigation identified at least 11 suspected Mossad members who had been following Mabhouh shortly before his death. The individuals traveled to Dubai using fake or fraudulently obtained Western passports.
Scientists involved in Iran's nuclear program have been regularly targeted by assassins. Four were killed and another wounded in bomb and gun attacks in Tehran between 2010 and 2012, when Israel was attempting to curb Iran's nuclear research. There have been suggestions that Israel worked with Iranian dissident groups to organize the assassinations.
This article has been updated to include comments from Eran Lerman.