Flight Attendant Dies after Contracting Measles on Plane from New York
A flight attendant on Israel's national carrier who fell ill with measles on a plane she was working on five months ago, has died.
Rotem Amitai, 43, was on board El AL flight 002 from John F. Kennedy Airport to Tel Aviv on March 26 when she got sick.
Her condition deteriorated and she was moved to an isolated intensive care unit, after slipping into a coma and suffering brain damage.
She was diagnosed with meningoencephalitis, which is a complication of the measles virus that is similar to having both meningitis and encephalitis. She died in Meir Medical Center in Kfar Saba, The Times of Israel reported.
It is not clear where she first came into contact with measles but Itamar Grotto, the associate director general of the Israeli Ministry of Health said in April that she could have caught it in New York, Israel or on a flight between the two destinations, Israel National News reported.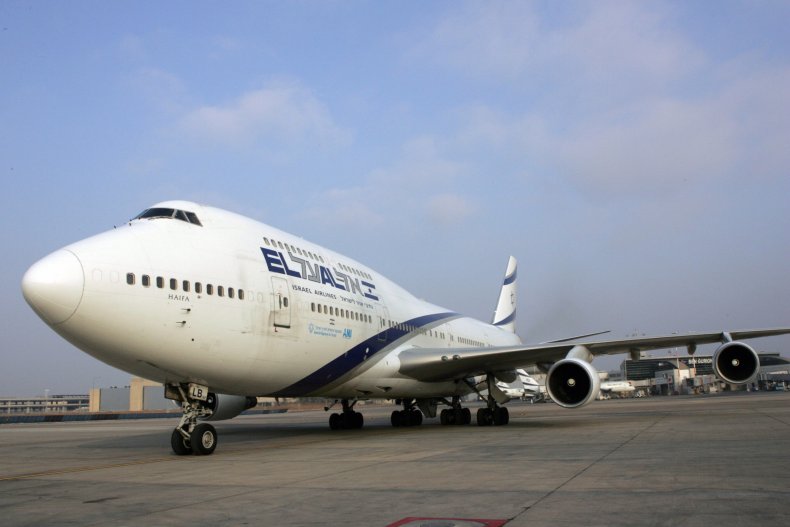 The Times of Israel reported that blood tests showed she had only received one vaccination shot against the virus instead of the two inoculations recommended for her age group. The airline has instructed all flight attendants at the time to get measles shots.
In a statement, the airline said, "El Al bows its head in mourning following the death of one of the company's flight crew.
"The company will continue to act on the matter in accordance with the health ministry's guidelines.
"Once the case became known, the company acted to vaccinate the company's air crews. The company shares the deep grief of the family and will continue to accompany the family," the statement added.
The case is Israel's third measles death since November, after there had been none for 15 years, the BBC reported. At the end of last year, an 18-month-old toddler and an 82-year-old woman died from the disease in Jerusalem.
Meanwhile a 10-year-old boy is in a coma at Schneider Medical Center in Petah Tikva with suspected brain damage after contracting measles, the TOI reported.
However health experts in the country said measles cases had halved over the past two months, compared with the same period last year, the Jewish Press reported.
In May, U.S. measles cases reached their highest levels in three decades, the U.S. Centers for Disease Control and Prevention said, with 981 cases reported in the first five months of 2019.
Health officials have blamed the outbreaks of the severe viral illness which is highly contagious, on the spread of misinformation about vaccines.