Israel 'Ready to Attack Iran' as Defense Minister Says 'We Need to Take Military Action'
Israeli Defense Minister Benny Gantz said his country is ready to attack Iran and that there must be a global response to the threat the Islamic Republic poses.
His comments come amid growing tensions following a deadly drone strike on an Israeli-operated tanker off the coast of Oman.
Israel, along with the U.S. and the U.K., has blamed Tehran for the attack on the Mercer Street last week that killed two people—the Romanian captain and a British crew member. Iran has denied involvement in the incident.
"Israel is ready to attack Iran, yes," Gantz told Ynet on Thursday.
"We are at a point where we need to take military action against Iran. The world needs to take action against Iran now," he added, in comments tweeted by Ynet journalist Attila Somfalvi.
Gantz also told the outlet that Tehran is looking to challenge Israel on a number of fronts including building up its forces in Lebanon, deploying militias in Syria and Iraq and maintaining its supporters in Yemen. "Iran is a global and regional problem and an Israeli challenge," he said.
Israel is in "ongoing discussions with our U.S. allies," the defense minister added, saying there is an international reaction that includes the UN Security Council "to the recent Iranian aggressions."
"We know that when the Islamic Jihad faction in Gaza launches attacks against Israel, they do so with the support and urging of the Islamic Republic," Gantz said.
His comments come on the day hardliner Ebrahim Raisi was set to be sworn in as the new Iranian president, and they reiterate the Israeli position that it is ready to strike against Iran.
Possible Strike Against Iran
Israeli Lieutenant General Aviv Kochavi said in January that his forces had been instructed to prepare for a possible offensive against Iran.
On Wednesday, the commander-in-chief of Iran's Islamic Revolutionary Guard Corps (IRGC), Hossein Salami, issued a warning to countries threatening Iran—especially Israel.
"There is no act, from any enemy at any point and with any scope, that will be tolerable and won't prompt us to show a strict and decisive response," he said during a visit to the country's forces, according to Al Jazeera.
Iran's deputy ambassador to the U.N., Zahra Ershadi, rejected Israel's claims that Tehran was behind the attack on the vessel.
She said in a letter to the UN Security Council that Israel "has a long dark record in attacking commercial navigation and civilian ships," the Associated Press reported.
Newsweek has contacted Iran's foreign ministry for comment.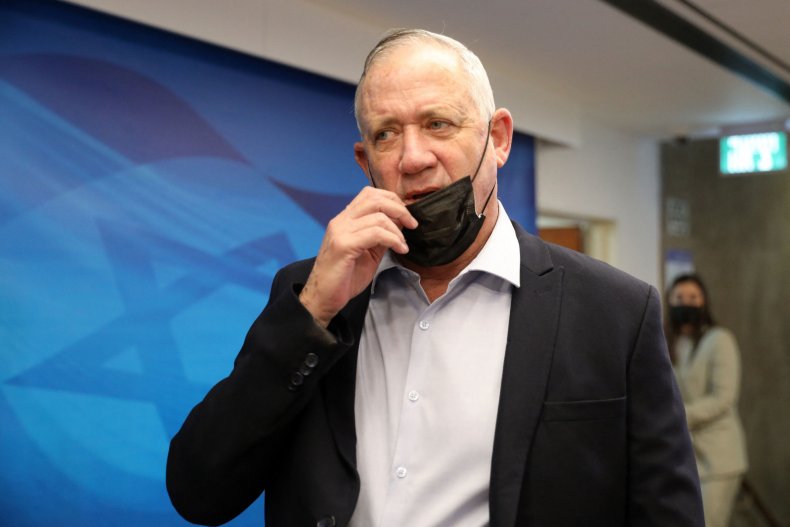 Update 8/5/21 at 10:36 a.m. ET: This article has been updated to include background information throughout.