Israel Strikes Major Deal to Bolster Europe's Oil and Gas Supplies
Israel and Lebanon have agreed to a draft deal to end a decades-long dispute over the control of an eastern stretch of the Mediterranean Sea.
Leaders from the two countries, which have no direct official relations, expressed hope that there can be ratification of the deal, which settles their exclusive economic zones and demarcates where each country has the sole right to extract resources.
The disputed area includes the Karish oil and gas field and a region known as the Qanaa prospect. Israel has said it would start extracting oil and gas from Karish and export it to Europe.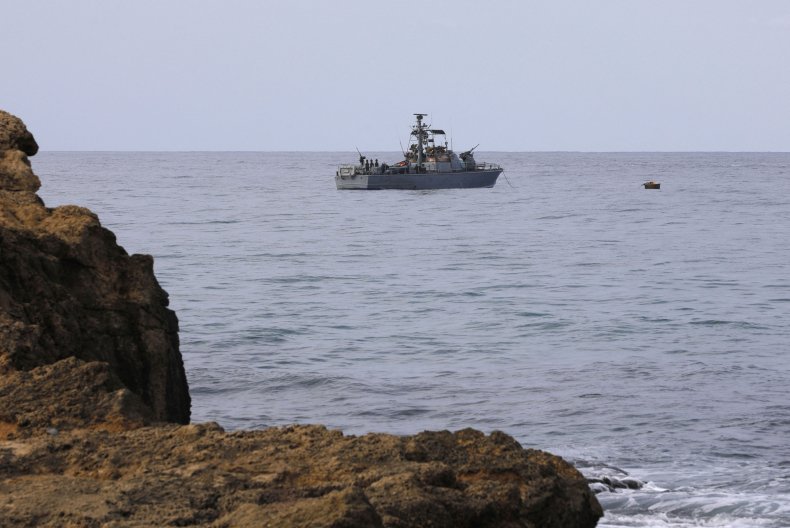 U.S. envoy Amos Hochstein, who helped broker the deal, said that it could take "several years" before the gas can reach European consumers, but added that "it sends a very important message to Russia," The New York Times reported, as Moscow has used energy supplies to put pressure on the EU.
Lebanon's President Michel Aoun said in a statement that the deal, which is guaranteed by the U.S., "meets its demands and preserves Lebanon's rights to this natural wealth."
Israeli Prime Minister Yair Lapid said it was a "historic achievement" that will "strengthen Israel's security, inject billions into Israel's economy and ensure the stability of our northern border."
The deal still faces legal and political challenges in Israel where Lapid will convene a security cabinet meeting followed by a special meeting of the government on Wednesday.
Lebanese officials who have indicated they would approve the agreement said it did not mean any "treaty" will be signed with Israel and was not a step toward normalization of relations between the countries, which are technically at war.
Lebanon's caretaker Prime Minister Najib Mikati said last week that a deal "will circumvent us from a definite war in the region," CNN reported.
The agreement does not affect land borders but is likely to ease security and economic tensions with security figures saying it could lower tensions with Lebanon's Hezbollah militant group, which has threatened to strike Israeli natural gas assets in the Mediterranean.
"It might help create and strengthen the mutual deterrence between Israel and Hezbollah," said Yoel Guzansky of Israel's Institute for National Security Studies, according to the Associated Press.
The two sides fought a war in 2006, and Israel considers Hezbollah to be its most immediate military threat.
Newsweek has reached out to the Israeli and Lebanese foreign ministries for comment.
Update 10/11/22, 11 a.m. ET: This article has been updated with further information.