Israel's President Contradicts Trump's 'Disloyal' Jews Remarks, Saying Ties 'Not Dependent' On One Political Party
Israel's President Reuven Rivlin called Speaker of the House Nancy Pelosi, the top Democrat in Washington, on Wednesday to assure her that his country does not see its ties with the United States as "dependent on the relationship with one particular party."
The Israeli president released a statement saying he had communicated to Pelosi that "the relationship between the State of Israel and the United States is a link between peoples, which relies on historical ties, deep and strong friendships and shared values that are not dependent on the relationship with one particular party," The Times of Israel reported. Although the statement did not specifically mention President Donald Trump, it said the call came "against the backdrop of recent events."
Rivlin called Pelosi after Trump's controversial comments on Tuesday in which he said that "any Jewish people that vote for a Democrat — I think it shows either a total lack of knowledge or great disloyalty." Many Jewish leaders and Jewish groups in the U.S. were quick to condemn the comment as not only inaccurate, but also anti-Semitic in that it nodded to the "dual loyalty" trope that has long been used to demonize the Jewish community.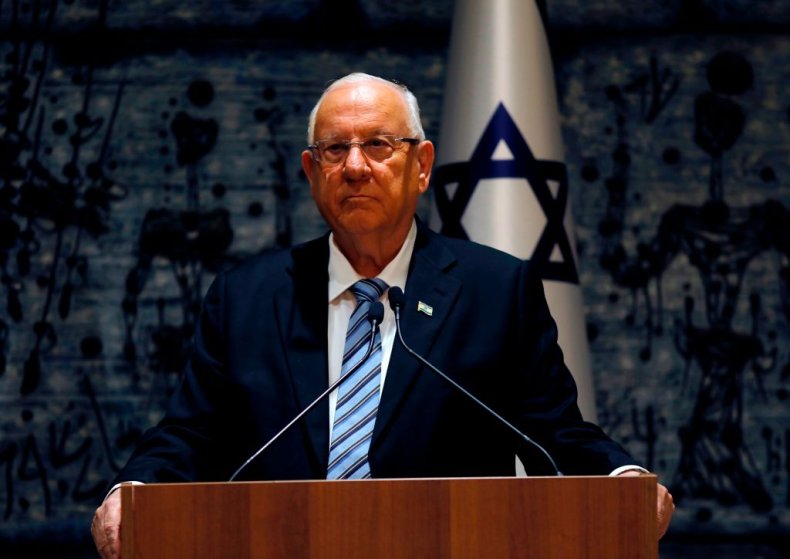 Despite significant criticism, Trump doubled down on the remark in Wednesday comments to reporters.
"In my opinion, if you vote for a Democrat you're being very disloyal to Jewish people and you're being very disloyal to Israel. And only weak people would say anything other than that," the president said.
"The Democrats have gone very far away from Israel," he added.
Despite Trump's assessment, Israel's president and other Israeli leaders disagreed, with some even calling out Trump's remarks as anti-Semitic. But, Israel's right-wing Prime Minister Benjamin Netanyahu, who has developed a close relationship with Trump, has thus far avoided addressing the remarks.
"I don't know what is more repugnant, the anti-Semitic statement of U.S, President Donald Trump or the hypocritical silence of Prime Minister Benjamin Netanyahu," said Ayman Odeh, a member of Israel's parliament, the Knesset, and head of the Hadash party, according to The Times of Israel.
Energy Minister Yuval Steinitz told Israel Radio that the Israeli government maintains "good relations with both the Democrats and Republicans and we must continue to do so," Reuters reported.
Jewish American groups and leaders have expressed outrage and condemnation at the president's suggestion that they are disloyal for not supporting his political party. Many have explaiend that the comment draws from a long-standing anti-Semitic trope that Jews have "dual-loyalty."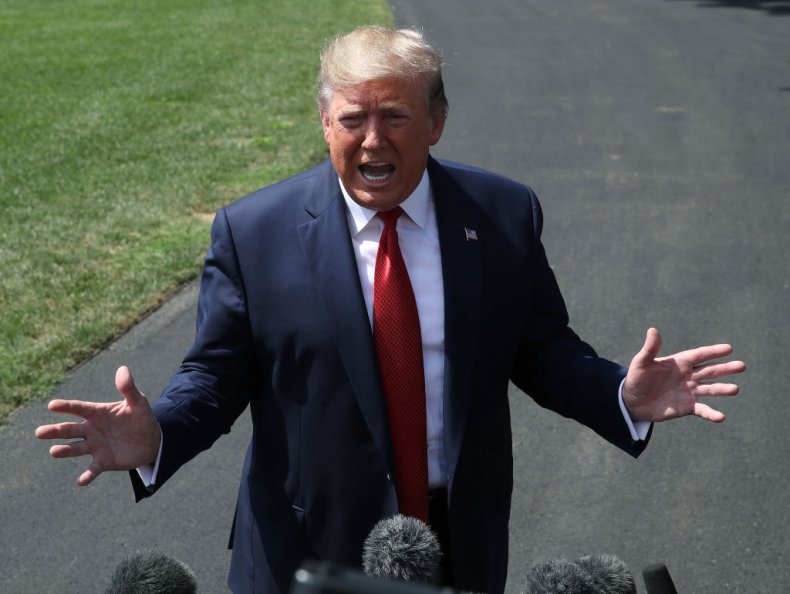 "Trump's accusations of 'dual-loyalty' — a centuries-old antisemitic charge against Jews beginning in Christian Europe — with regard to the American Jewish community and the Democratic party are appalling. He has grossly miscalculated if he thinks he can terrorize the American Jewish voter base into supporting him," Rabbi Alissa Wise, deputy director of Jewish Voice for Peace, said in a statement emailed to Newsweek.
"His fake concern for Jews doesn't fool us, as his actions have proven he is not concerned about Jewish safety, but is using Jews to win political points with his white nationalist base," she added.
Ron Klein, the chair of the Jewish Democratic Council of America, also slammed Trump in a Wednesday interview with CNN, accusing the president of "weaponizing anti-Semitism."
"I'm personally sick and tired of the president using language which incites violence," Klein said.
Despite what Trump has said, the majority of American Jews (52 percent) identify as Democrats, with just 16 percent identifying as Republicans, according to a recent Gallup poll. The same survey found that the vast majority of American Jews (71 percent) disapproved of Trump's presidency.