Israel's Press Freedom Rating Downgraded Due to Netanyahu-Friendly Newspaper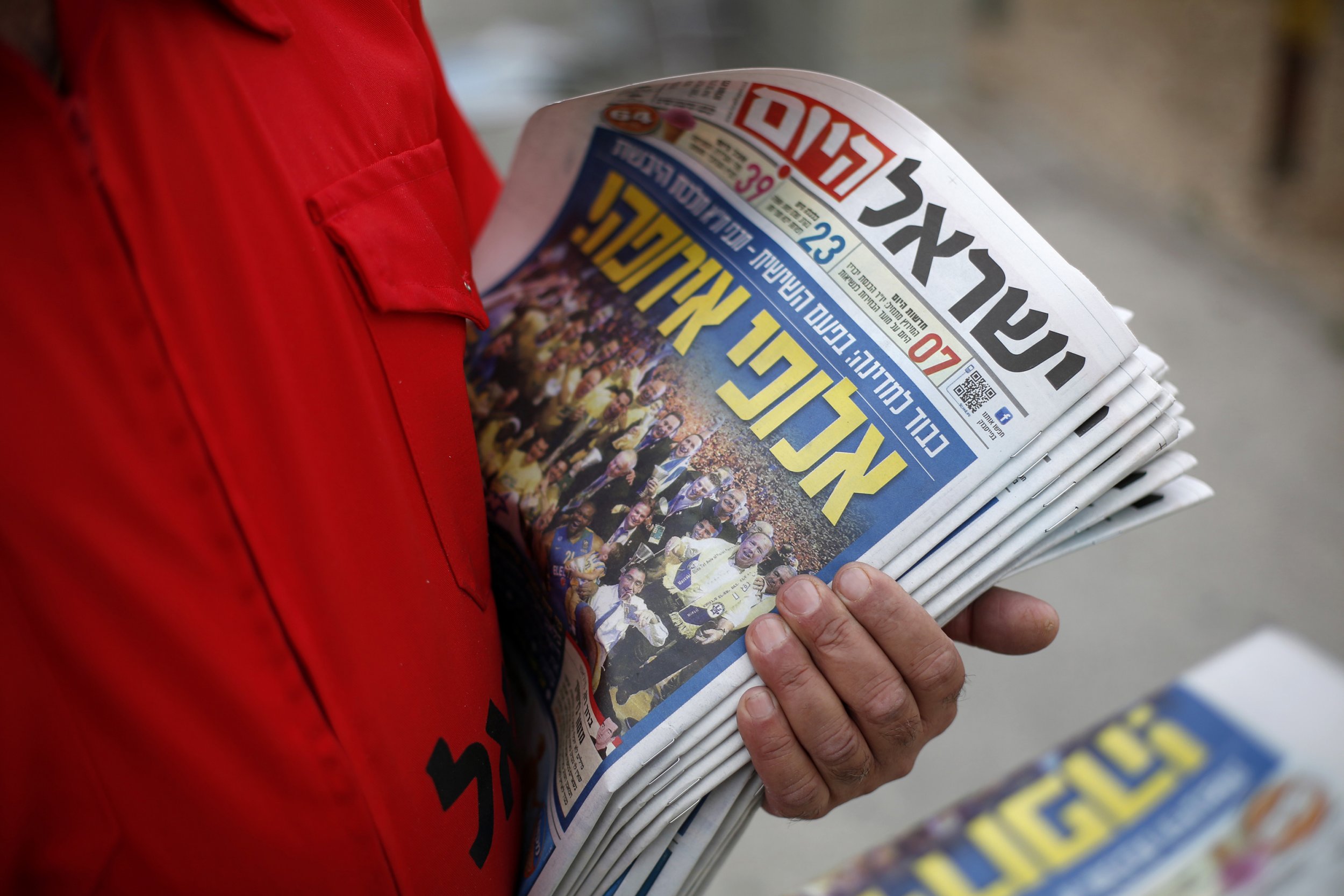 Israel had its press freedom status downgraded by a prominent media watchdog on Wednesday from "free" to "partly free" because of a daily newspaper's links to one of Prime Minister Benjamin Netanyahu's top donors.
The U.S.-based NGO Freedom House dropped Israel down one ranking because of the close connection between Netanyahu and billionaire casino magnate Sheldon Adelson, owner of the daily Israel Hayom (Israel Today). Adelson, 81, created the newspaper as a free publication in 2007 and it is now the most-read newspaper in Israel. During election campaigns, it has strongly supported Netanyahu, who leads Likud, the party that Adelson supports.
"Israel declined due to the growing impact of Israel Hayom, whose owner-subsidized business model endangered the stability of other media outlets, and the unchecked expansion of paid content—some of it government funded—whose nature was not clearly identified to the public," the Freedom House report said on Wednesday.
In its 2015 report, Freedom House was already nodding to potential issues with the connection between the two men: "Israel Hayom is owned and subsidized by Sheldon Adelson, a wealthy American businessman who is openly aligned with Prime Minister Benjamin Netanyahu and his conservative Likud Party."
Israel scored 32 on the press freedom index in the organization's 2016 report, just behind Italy and ahead of Turkey, which received a "not free" rating with a score of 71.
Israel placed 65th out of 199 countries and territories, but took the top ranking for countries in the Middle East and North Africa. The West Bank and Gaza ranked 179th on the list, while North Korea finished last.
The report added that Israel Hayom is not the only publication in the country to be open about its political leanings, saying that "some private outlets are highly partisan in their news coverage, and broadcast stations have regularly faced instances of political pressure in recent years."
It said that the Israeli media in general faces challenges, with publications finding themselves the targets of "military censorship and gag orders" when trying to cover conflicts that the Israeli military is involved in, and "journalists often [facing] travel restrictions."