Top Ultra-Orthodox Rabbi Contracts COVID After Breaking Quarantine on Yom Kippur
A prominent ultra-Orthodox rabbi in Israel has tested positive for COVID-19 having previously suggested that canceling Torah study is "more dangerous than the coronavirus" after breaking quarantine guidelines.
Rabbi Chaim Kanievsky, 92, leader of the Lithuanian Haredim in Israel, tested positive for the virus on Friday after he experienced a change in body temperature.
"The rabbi feels well and is continuing with his studies, of course under close medical supervision," his family said in a statement, reported Haaretz.
According to Haaretz, Kanievsky broke quarantine and continued to receive people in his home at the end of Yom Kippur despite his driver being diagnosed with COVID-19 at the start of the holy day.
Several of the members of the rabbi's household have also contracted the virus in recent days.
Israel's Prime Minister Benjamin Netanyahu tweed that he wishes a "speedy and complete recovery to the genius of the Torah, Rabbi Chaim Kanevsky."
"At this time I join the prayers of the masses of Beit Yisrael for the health of the rabbi, in the spirit of the Scripture," Netanyahu added.
Jerusalem Mayor Moshe Lion also wished the rabbi a full recovery following his diagnosis.
Together, with all the people of Israel, we pray for the speedy recovery of Rabbi Chaim Kanievsky," he said, reported The Jerusalem Post.
"During our holiday prayers, we should pray for the healing of Shmaryahu Yosef Chaim Kanievsky, son of Pesha Miriam."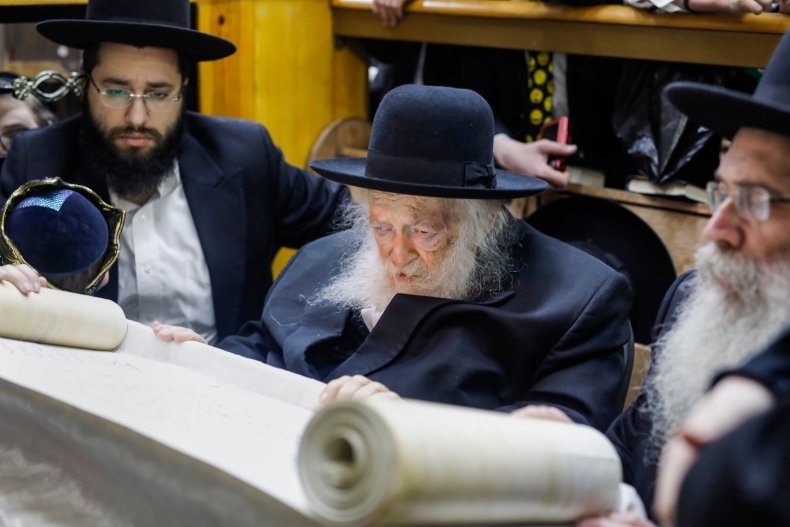 Kanievsky was criticized towards the start of the pandemic after suggesting that religious schools should remain open despite them being ordered to close by the government and suggesting canceling Torah study is more dangerous than the virus.
The yeshivas and Talmud Torah did close, but Kanievsky has continued to encourage his followers to continue their studies while wearing masks and social distancing.
Since then, Kanievsky has spoken out against those failing to observe Health Ministry regulations regarding stopping the spread of the virus.
This weekend, Kanievsky ordered the rabbis Bnei Brak to stop the minyans (prayer quorums of at least 10 men) in the city in order to help stop the spread of coronavirus.
Kanievsky and Rabbi Gershon Edelstein also recently issued a call to favor outdoor prayer.
According to Prof. Ronni Gamzu, Israel's coronavirus commissioner, around 40 percent of those testing positive for COVID-19 in the country are ultra-Orthodox.
There have been more than 270,000 cases of COVID-19 in Israel, with 1,771 deaths according to John Hopkins University. A total of 208,819 people have managed to recover from the virus in Israel.
This graph, provided by Statista, shows the countries with the most confirmed cases of COVID-19.