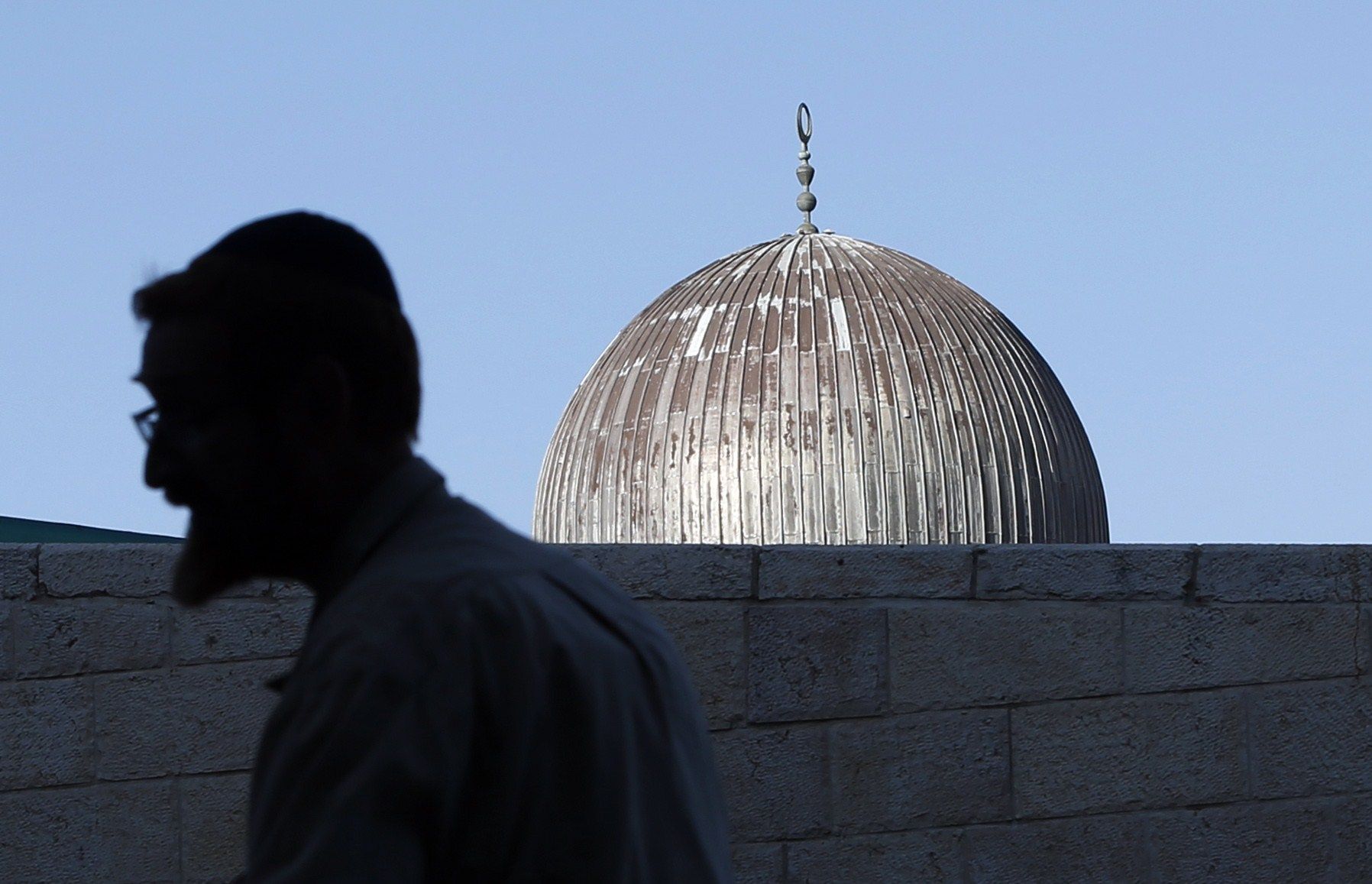 Israel's departing defense minister Moshe Yaalon on Friday announced that he is leaving Israeli politics for good after being forced to stand down as the government's defense chief in Israeli coalition negotiations. He is set to be replaced as a lawmaker by right-wing activist Yehuda Glick, who advocates Jewish prayer at a Jerusalem holy site sacred to both Jews and Muslims.
Glick was the next in line on the ruling Likud party's list to enter the Israeli parliament in the event that a lawmaker left their role. The activist campaigns for Jewish prayer at the compound controlled by a Palestinian-Jordanian Waqf, known as the Haram al-Sharif to Muslims and the Temple Mount to Jews.
The site has served as the center of tensions and violence between Israeli forces and Palestinians since September 2015. Glick survived an assassination attempt in October 2014 despite being shot four times.
Glick told right-wing Israeli news site Arutz Sheva on Friday in response to his entry into the Israeli parliament: "I pray to God that He give me good counsel and accompany me as an emissary for the nation of Israel, to sanctify the name of Heaven and to increase peace and light in the world and work to unify the nation of Israel."
Yaalon, a member of Netanyahu's Likud party, is also set to be replaced as defense minister by right-wing leader of the Yisrael Beitenu party Avigdor Lieberman in Prime Minister Benjamin Netanyahu's cabinet shake-up, making it the most right-wing government in the country's history. In order to bolster his fragile coalition, Netanyahu had to offer Lieberman a key government role, and decided to effectively oust Yaalon from the position with Lieberman waiting to take over.
Yaalon announced his resignation from Israeli politics on Friday, blaming Netanyahu's conduct in the coalition negotiations and the increasing elements of extremistm in Israeli society for his disillusionment.
"This morning I let the prime minister know that due to his conduct and recent developments, and due to a lack of confidence in him, I am resigning from the government and from the Knesset and taking a timeout from political life," he said.
"The state of Israel is patient and tolerant toward the weak among it and minorities," he said. "But to my great regret extremist and dangerous elements have overrun Israel as well as the Likud party, shaking up our home and threatening harm to those in it."
Yaalon has clashed with Netanyahu in recent months. Last week, he called for Israeli soldiers to speak their minds if they wished and to rail against government policy if they so wished. Netanyahu summoned Yaalon for a meeting to seek "clarification" about his comments.
In response to Yaalon's resignation, Netanyahu said that he would have offered him the role of foreign minister and said that the decision to add Lieberman's Yisrael Beitenu party was taken to stabilize the Israeli government, which only holds 61 seats out of 120 in the Israeli Knesset, a slim parliamentary majority of 1 seat.
"I think he should have continued to be a full partner in the country's leadership as foreign minister," Netanyahu said in a statement. "The change in ministerial portfolios was not due to a crisis of confidence between us, it was due to the need to expand the government, in order to bring stability to Israel."
His replacement, Lieberman, a former bouncer from Moldova, is one of the most controversial politicians in the Israeli Knesset. He had previously called for the beheading of Palestinians that had committed attacks against Israelis and is pursuing a bill that would bring into law the death penalty for Palestinian attackers.