Israel Secretly Paying Salaries of Syrian Rebels on Golan Heights Border: Report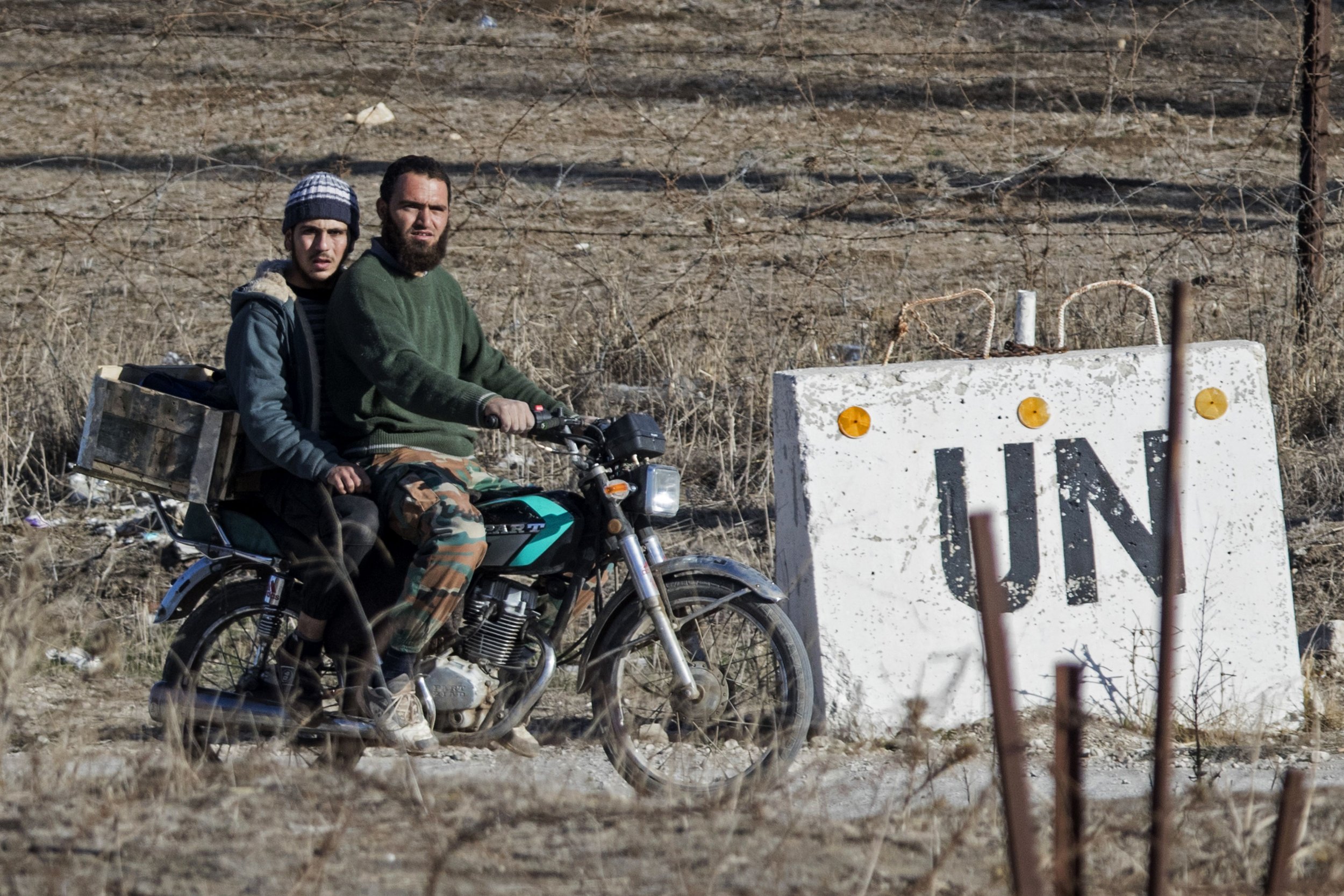 Israel is secretly supporting Syrian rebels operating near its occupied Golan Heights territory, providing money, food, fuel and medical supplies, according to fighters who claim to receive the aid.
Israel has previously treated wounded Syrian rebels in its hospitals but interviews with rebels conducted by the Wall Street Journal suggest that Israel is directly supporting opponents of Syrian President Bashar al-Assad in the six-year-long civil war.
Israel is opposed to the rule of Assad and his forces. It also sees militants belonging to Lebanese militia Hezbollah who support Assad's regime forces as posing a threat to its security on the Golan Heights border.
The payments are aimed at creating a buffer of friendly forces on the Golan Heights border, the Journal reports, to keep their foes at a distance.
It says the Israeli military has direct communication with rebel commanders and is providing funds to them that pay for their salaries, ammunition and weapons. The payments began in 2013 under former Defense Minister Moshe Yaalon and continue.
One particular group that Israel is allegedly supporting is Fursan al-Joulan, or the Knights of the Golan, which has around 400 fighters. It gives them $5,000 a month and Israel's support ensures its existence, according to the group's figures.
"Israel stood by our side in a heroic way," the group's spokesman, Moatasem al-Golani, said to the Journal . "We wouldn't have survived without Israel's assistance." He said the cooperation began when the group's wounded fighters began receiving care in Israeli hospitals.
Israel has directly intervened in the Syrian civil war only when it feels that its national security is threatened. It has struck Syrian regime outposts or bases in retaliation for any action against it, such as the transfer of arms from Iran to the country. Damascus and Hezbollah accuse it of carrying out targeted assassinations of key Hezbollah commanders based in Syria. Israel does not comment on the operations.
Hezbollah and Israel fought a one-month war in 2006 but tensions have remained since and the Israeli military elite has become increasingly concerned by a growing Hezbollah presence in Syria where the group supports Assad. According to Israel, the group already poses a security threat to its northern border with Lebanon. Syria claims the Golan Heights to be its territory, one that Israel occupied in the Six-Day War.
The Israeli military did not respond to a Newsweek request for comment on the payments. An Israeli source told the Journal that money does cross into Syria, but only as humanitarian aid, contradicting the fighters' accounts.