Israel Suspends Cooperation With UNESCO Over Draft Resolution on Jerusalem Holy Sites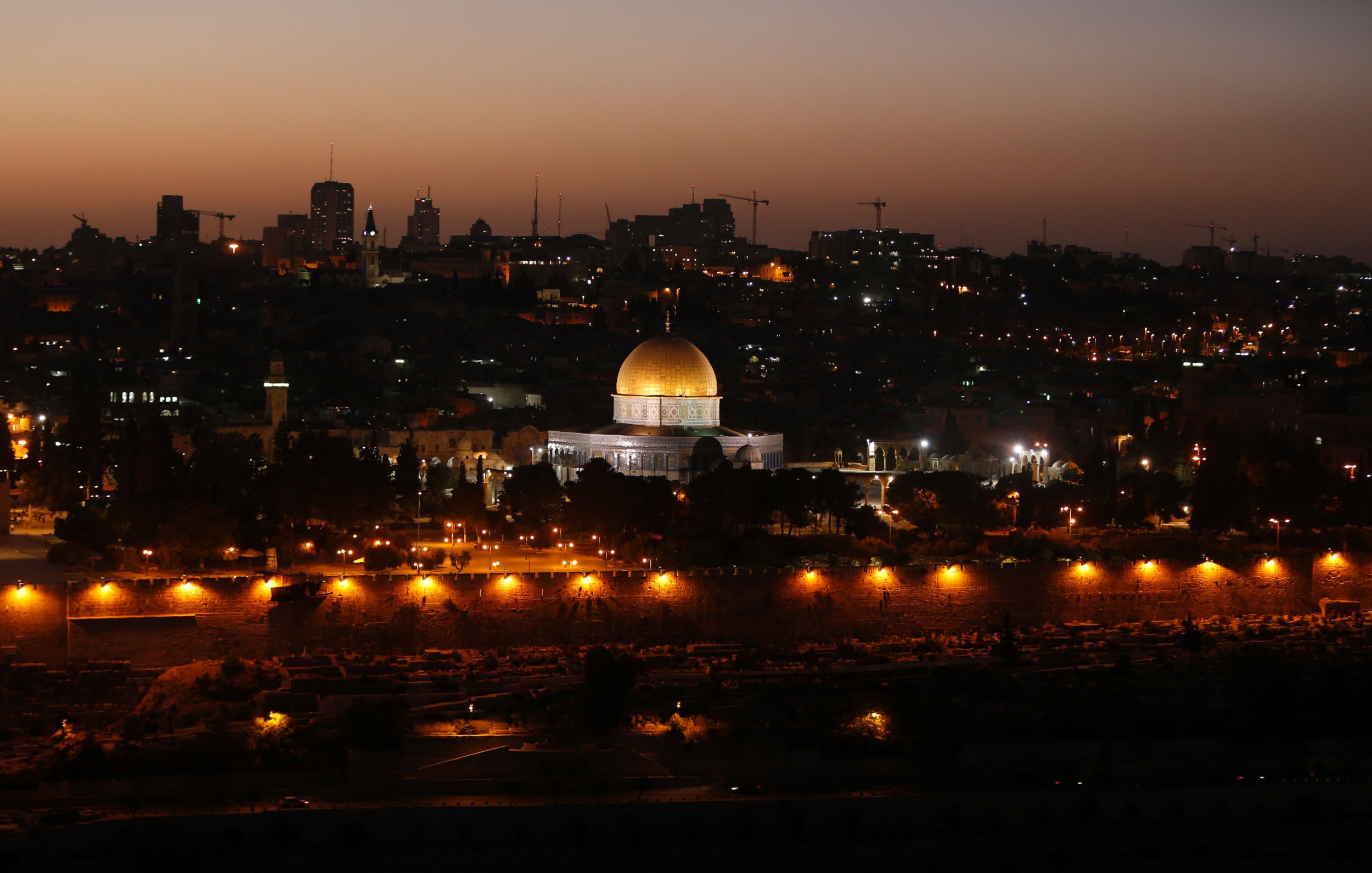 Israel on Friday suspended cooperation with the U.N.'s cultural agency for adopting a resolution that Israel says disavows the Jewish people's connection to two holy sites in Jerusalem.
The draft resolution, which UNESCO voted in favor of Thursday and was titled "Occupied Palestine," only referred to a Jerusalem site considered sacred by both Jews and Muslims by its Islamic name.
The compound, known as the Temple Mount to Jews and the Haram al-Sharif, or Noble Sanctuary, to Muslims, is considered the holiest site in Judaism and the third-holiest site in Islam behind Mecca and Medina. The compound includes the Western Wall, the closest site to the Temple Mount where Jews are permitted to pray.
The vote caused uproar in the Israeli government, with Education Minister Naftali Bennett cutting the ties with UNESCO and condemning the decision. "Following the shameful decision by UNESCO members to deny history and ignore thousands of years of Jewish ties to Jerusalem and the Temple Mount, I have notified the Israel National Commission for UNESCO to suspend all professional activities with the international organization," Bennett said.
Israeli Prime Minister Benjamin Netanyahu called UNESCO's decision "absurd," saying it was like saying the pyramids did not belong to Egypt. Mayor of Jerusalem Nir Barket said the vote had left him "outraged," making further comparisons.
"Would UNESCO vote to deny the Christian connection to the Vatican?" he asked. "Or the Muslim connection to Mecca? The UNESCO vote claims that there is no connection between the Jewish people and the Western Wall. In fact, it is the UNESCO vote that has no connection to reality."
Israel captured the East Jerusalem area surrounding the complex in the 1967 Six Day War, but the Al-Aqsa Mosque compound remained under the administration of a Jordanian-Palestinian-led Islamic Waqf (Islamic Trust). It permits visits by Jews but worship is strictly forbidden.
The draft resolution only referred to the compound by its Muslim name, as well as referring to the Al-Buraq Plaza, a Muslim site, as fact, while putting the Western Wall Plaza in quotation marks, according to a copy of the document that the Associated Press has seen.
The U.N. agency's Director General Irina Bokova Friday criticized the executive board's decision to adopt the resolution. "The Al Aqsa Mosque [or] Al-Haram al-Sharif, the sacred shrine of Muslims, is also the Har HaBayit—or Temple Mount—whose Western Wall is the holiest place in Judaism," Bokova said in a statement.
The Israeli government viewed the vote as another instance of bias against the country's Jewish population at the United Nations, where Israel is routinely criticized for perceived violations of international law in its military occupation of the West Bank and continued settlement activity in the territory that the Palestinians have earmarked for a future Palestinian state.