Israeli Hummus Restaurant Wants to Bus Arabs and Jews Together for Dinner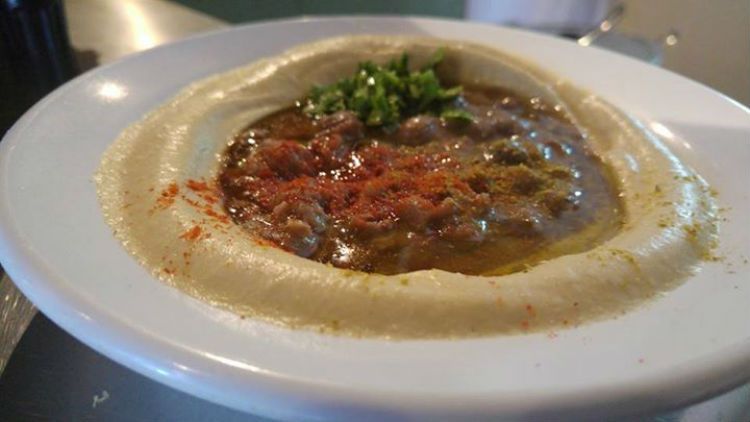 An Israeli hummus restaurant is continuing its quest to make peace with chickpeas, launching a crowdfunding campaign on Monday to bus Jews and Arabs to the venue near the coastal city of Netanya to eat the traditional Middle Eastern dish together.
In October 2015, Kobi Tzafir, the 33-year-old owner of Hummus Bar in the Israeli town of Kfar Vitkin, attracted worldwide media attention when he issued a 50 percent discount on hummus to tables seating both Arab and Jewish diners at a time when the region had just entered a wave of violence that has since seen dozens of Israelis and Palestinians killed.
Still on a mission for harmonious coexistence, Tzafir has now launched an Indiegogo project named A Peace of Hummus in a bid to continue the positive response he received to the previous offer.
"I realized there was something happening here that's a lot bigger than me," he writes on the project page. "Somehow, without even really meaning to, I had set off this tremendous stream of positive energy—of patience, brotherhood, and peace—and it was all converging, of all places, at my hummus place. I decided I can't let it stop here."
Donors to the page can purchase Peace of Hummus T-shirts and stickers, with the money going towards free meals for Jews and Arabs, he says. The larger target of $500, if reached, will allow Tzafir to rent a minibus to transport Arabs and Jews from around the Netanya area to eat free hummus together at his restaurant.
"It will be a few times, according to how many donors there will be," he tells Newsweek on Tuesday. "I will pick them up from nearby."
If the project takes off and more money than anticipated is raised, he plans to open more branches to offer the 50 percent discount. He is not phased by the continuation of months of violence since his last offer.
"I want more Jews and Arabs to know each other. In most of the places [we are] not mixing besides in work. I want to improve it a little bit," he says. "We are living together with no tension. Some radicals get too much attention, that's it. We are all human and all the same."
Arabs make up approximately 20 percent of Israel's population of 8 million and there have been accusations from Arab-Israeli politicians that the government of Prime Minister Benjamin Netanyahu is inciting against the country's Arab population.
Similarly, Israeli government ministers say that Arab community leaders are condoning attacks against Israelis through incitement and visits to the family homes of attackers.
For Tzafir, food is the solution to what seems an intractable divide between the country's Arab and Jewish populations.
"I don't see myself as part of any of the political streams running here in every direction," he writes. "Mostly, I think this is an unnecessary and stupid war that we could end quickly if we would just sit down together and get to know one another. Preferably with a plate of hummus between us."