Netanyahu Must End Anti-Arab Incitement And Confront Israel's Denial of Palestinian Rights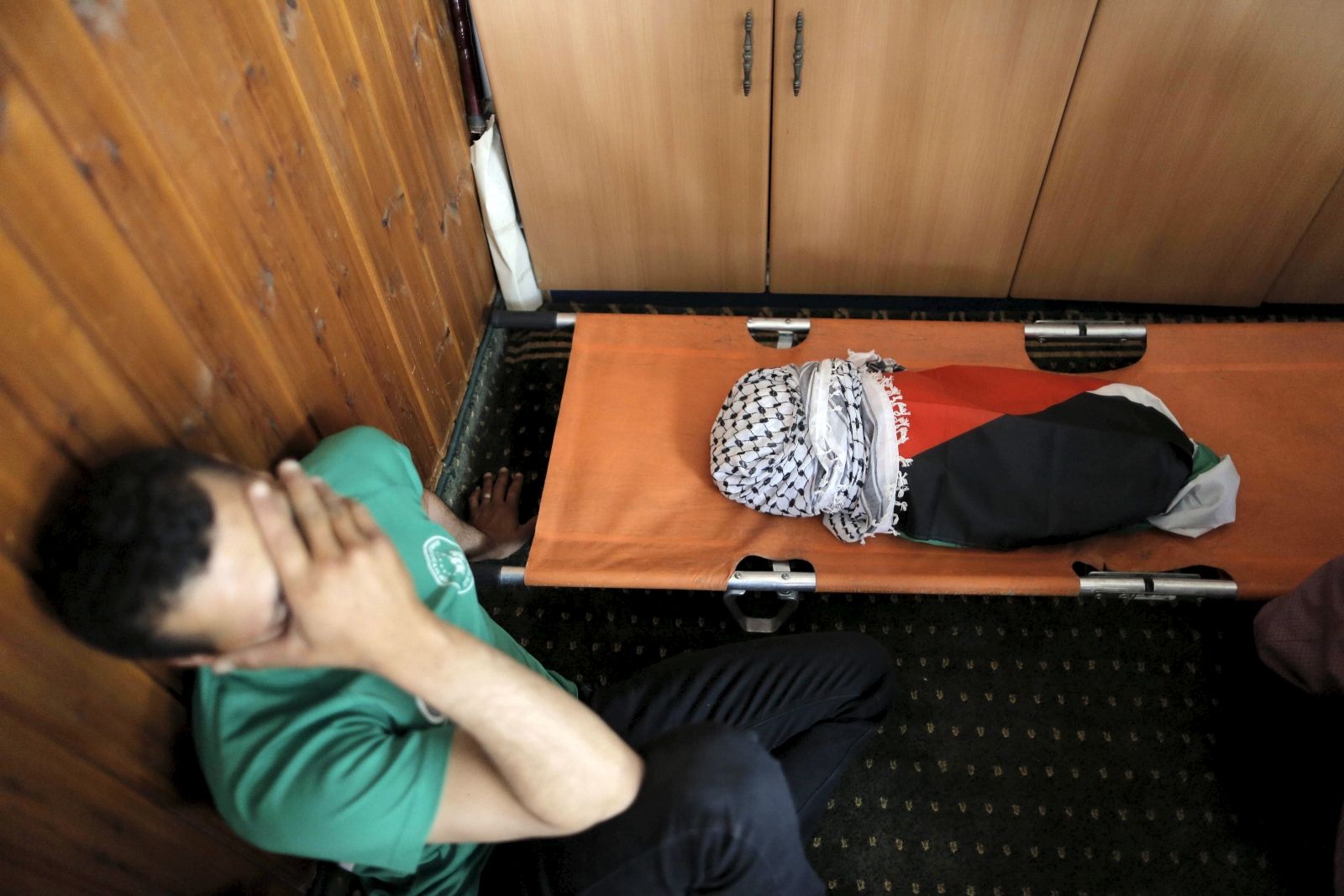 As a Palestinian member of Parliament in Israel, I represent almost a third of Israel's population, the descendants of those who were not expelled during the Nakba, or exodus, of 1948. We are not immigrants who moved into Israel. Rather, Israel came to us. Nevertheless, we continue to be treated as strangers in our own land.
Israel's incitement against Palestinian citizens continues to grow under Israeli Prime Minister Benjamin Netanyahu, just as it constantly does against the Palestinian people living in Occupied Palestine. Ironically enough, Netanyahu's government continues to accuse "Palestinian incitement" of being one of the main reasons for the current stalemate.
According to the Oxford Dictionary, "incitement" is defined as the action of provoking unlawful behavior. If anyone has based their policies on sustaining and prolonging an unlawful behavior, it is the state of Israel. Demolition of Arab homes under various pretexts is an example of what this government wants. The last one took place in Taybeh, my hometown, affecting the Palestinian-Israeli Zabarga family, while settlers continue to expand settlements in the occupied West Bank. They are talking to us with bulldozers, we want to talk with rights and justice.
Let's set the record straight: Israel is the occupying power in Palestine, as recognized by the international community, just as it actively discriminates against over 1.5 million Palestinian citizens in Israel. The main problem that we all face is Israel's systematic denial of Palestinian rights on their land.
In this context, "Palestinian incitement" is an excuse to justify Israel's violations of its obligations under international treaties. Incitement is a tool to deviate attention from the real issues affecting the daily relations between Israelis and Palestinians: occupation, colonization, apartheid and inequality.
In March 2015, Netanyahu was re-elected with a campaign full of incitement, including slogans denying the rights of the Palestinians to have a state, as well as racist references to us, Palestinian citizens in Israel. Netanyahu also used a shooting incident against Jewish citizens in Tel Aviv three weeks ago as a way to further isolate Palestinian citizens of Israel.
In contrast, when Israeli-Jewish terrorists set fire to the home of the Dawabsheh family in July 2015, settlers weren't singled out by the government. On the contrary, no homes were demolished, no residency rights were threatened and no incitement was made. This is one of the many examples that help us all understand that the logic of the Israeli government is not one of peace and coexistence but one of apartheid and colonization.
Fans of Netanyahu's football team, Beitar Jerusalem, have mastered incitement against Palestinians. Supporters of a team that is "proud" of never having hired "an Arab," have constantly incited against Palestinians, Islam, Christianity, coexistence between Arabs and Jews and even against myself personally. The "sanctions" they have received for such nasty behavior are almost non-existent.
In September 2010, Moldovan-born Avigdor Lieberman, then Israel's foreign minister, addressed the U.N. General Assembly presenting a plan for the transfer of Palestinian citizens outside the state of Israel. Netanyahu didn't disagree. This is just one example of official incitement against Palestinians in Israel. This is why it is not only ironic but dishonest that Israel makes a case under so called "Palestinian incitement."
Another issue often raised by Netanyahu and right-wing propagandists is the issue of "Israelis educating for peace, Palestinians educating to hate." This is misleading. A 2013 study sponsored by the U.S. State Department, and conducted by Yale University—"Victims of Our Own Narratives? Portrayal of the 'Other' in Israeli and Palestinian School Books"—concluded that this Israeli accusation is a myth. In fact, the report found that Palestinians literally do not exist in Israeli textbooks. As it was a non-biased report, the Israeli Ministry of Education simply decided to boycott it.
It is time for the Israeli government to confront the real issues on the table. What matters is that Israel does not agree to a two-state solution on the 1967 border, neither has it accepted one binational democratic state in all of historic Palestine. Any response from the Palestinians is considered by the Israeli government to be either terror or incitement. Denial of rights, rather than incitement, is the real issue to be tackled.
Mr. Tibi is the deputy speaker of Israel's Knesset, representing Israel's third-largest political party, the Arab Joint List. He is the leader of the Ta'al (the Arab Movement for Change) party.