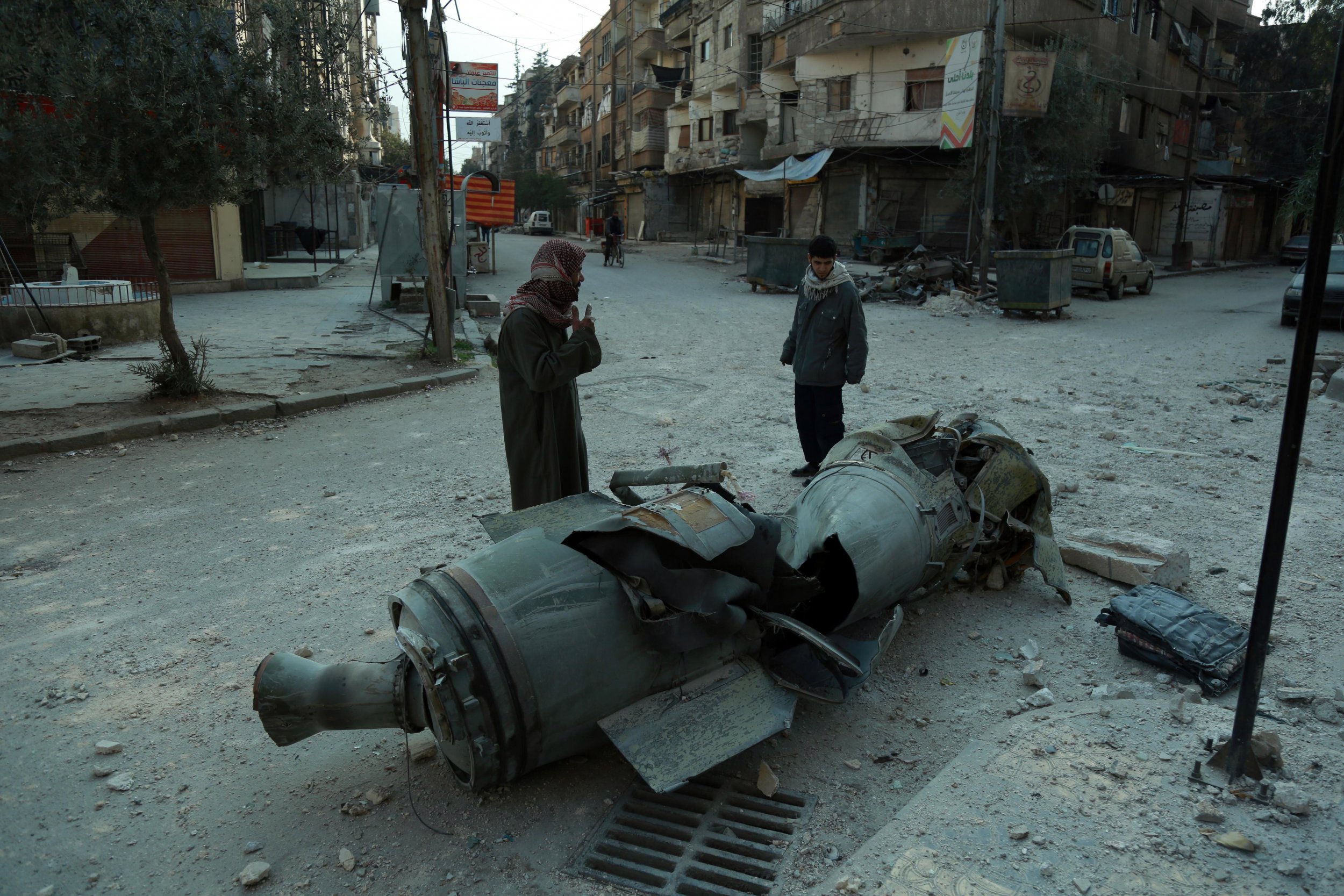 Israel's Mossad secret service may have been behind the assassination of a top Syrian weapons expert, according to reports.
If the shadowy organization was indeed behind the death of rocket scientists Aziz Asbar, it would be at least the fourth Israeli killing of an enemy arms engineer on foreign soil in the past four years, according to an investigation by the New York Times.
Asbar, who had been helping Syria acquire high-tech precision missiles, was killed by a car bomb in the Syrian city of Masyaf on Saturday close to an important weapons research facility. Pro-Syrian government newspaper al-Watan blamed Israel for the attack.
According to the Times, Asbar had unfettered access to the highest officials in the Syrian and Iranian governments and was assigned his own personal security detail.
The newspaper quoted an unnamed senior official from a Middle Eastern intelligence agency. He explained the Israelis believed Asbar was heading up a top-secret weapons research group known as Sector 4 operating as part of the Syrian Scientific Studies and Research Center.
The official, whose service was informed of the operation, said Asbar was working to update Syria's extensive but low-tech missile arsenal, retrofitting heavy SM600 Tishreen rockets with advanced guidance systems. This would allow them to hit targets from hundreds of miles away, including in Israel. Asbar was also a vital part of a team working to build a solid-fuel plant for rockets, which offers a safer alternative to liquid fuel.
The scientist was said to have had free access to Bashar al-Assad's presidential palace in Damascus and had worked with Major General Qassem Soleimani, the commander of Iran's covert Quds Force. Asbar was helping construct an underground weapons production facility to replace one destroyed by Israeli airstrikes last year, the Middle Eastern spy explained, and had been under Mossad surveillance for some time.
An official from the Syrian-Iranian alliance, speaking on the condition of anonymity, said Asbar was on Mossad's kill list even before the Syrian Civil War erupted in 2011. Since the conflict broke out, Asbar has also been working to coordinate activities between Syrian, Iranian and Hezbollah—the pro-Assad Lebanese Shiite militant group—forces.
As ever, Israel has refused to openly confirm or deny any role in the assassination. Israel typically does not comment on any operations whether it is involved or not. Defense Minister Avigdor Lieberman told Israel's Channel 2 News the killing was likely score-settling, a suggestion he also made after the killing of a Hamas engineer in Malaysia earlier this year.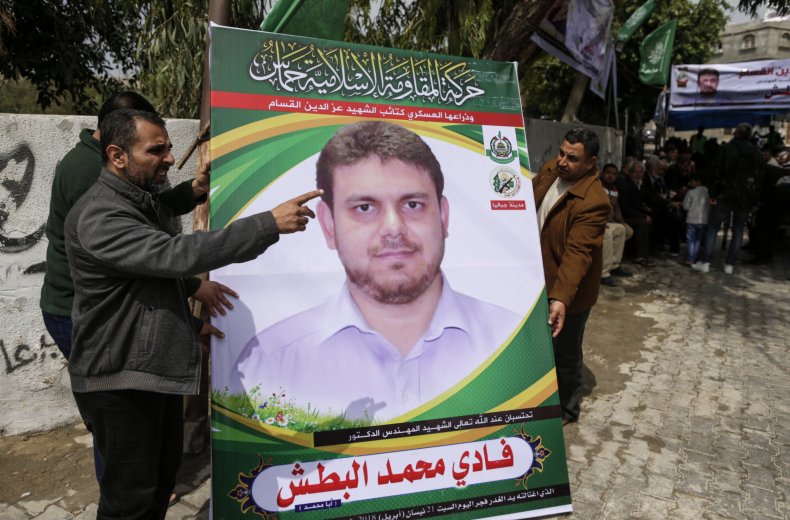 "Every day in the Middle East there are hundreds of explosions and settling of scores," he said. "Every time, they try to place the blame on us. So we won't take this too seriously."
Though a Syrian rebel group—Abu Amara Brigades—said it was responsible for the attack in a statement posted on its Telegram channel, that claim has not been verified. The group is an affiliate of the Tahrir al-Sham organization, the al-Qaeda branch in Syria.
Israel has conducted multiple strikes in Syria since the war broke out, targeting weapons shipments destined for Hezbollah forces and the growing number of Iranian military installations, including drone bases. Prime Minister Benjamin Netanyahu has said he will not allow Iran to establish a military foothold in Syria.
Mossad has a long list of alleged assassinations of foreign weapons experts deemed a threat to Israel's national security. In April, Palestinian scientist Fadi Mohammad al-Batsh was shot dead by motorcycle gunmen in Kuala Lumpur, Malaysia. It later emerged he was a member of Hamas and an expert in rocket and drone technology.
Another Hamas scientist and drone expert, Mohamed Zouari, was killed by gunmen wielding silenced pistols in Tunisia in 2016. Zouari was allegedly working on underwater drones when he was shot, and Hamas blamed Mossad for the operation.
Iranian researchers have borne the brunt of suspected Israeli assassination missions in recent years. In an attempt to cripple Tehran's nuclear weapons program, Mossad is believed to have killed at least six Iranians since 2007 through a combination of shooting and bombings.