Israeli Parliament Passes NGO Bill as Opposition Warns of 'Budding Fascism'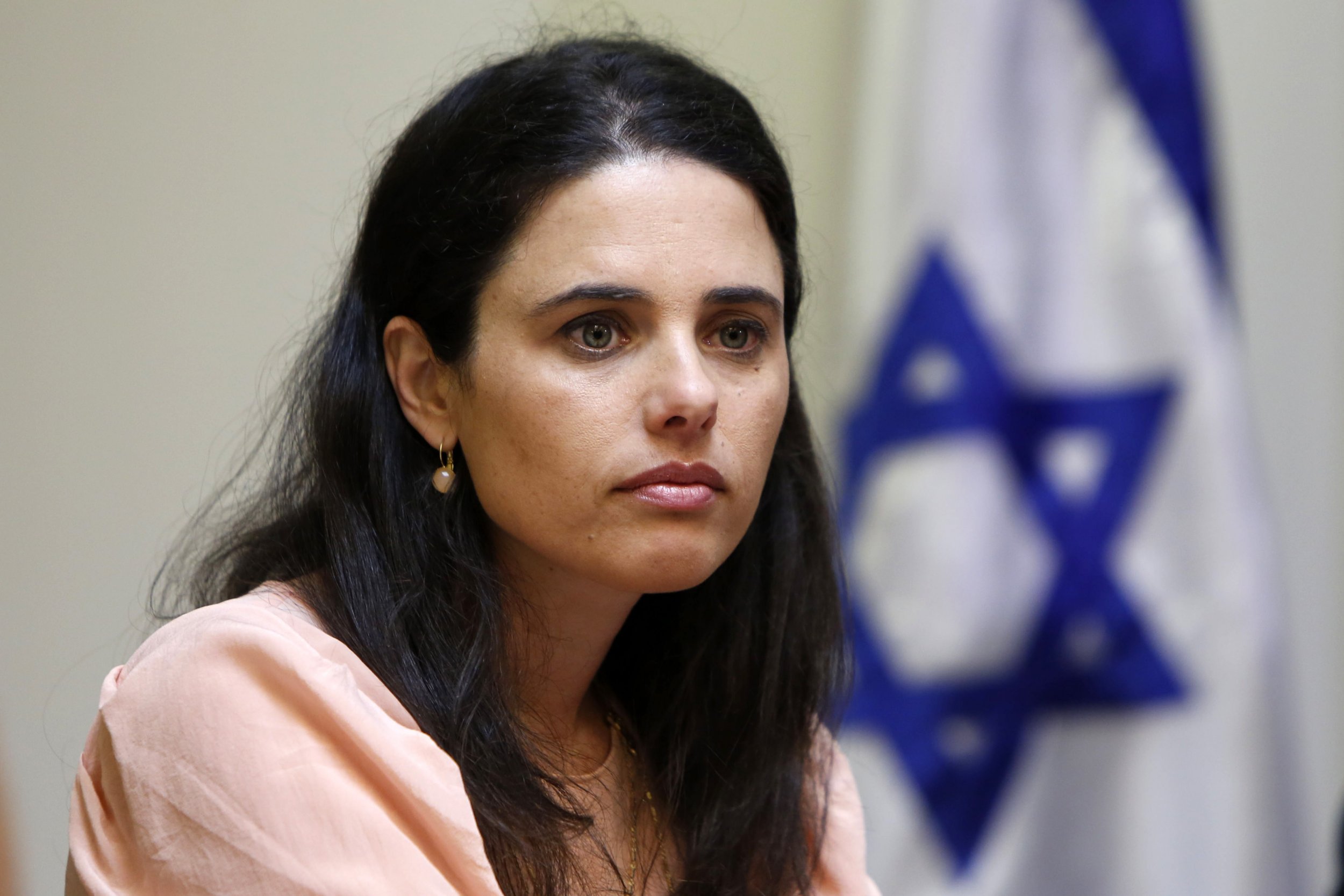 Israel on Tuesday passed new legislation that made it mandatory for human rights groups that receive more than half of their funding from abroad to disclose it publicly, sparking criticism from the opposition who warned of "budding fascism."
The bill passed its second and third readings in the Israeli parliament by 57 votes to 48 after a long debate in the country's parliament, known as the Knesset. Its passing means that NGOs that receive more than 50 percent of its funding from abroad will now have to state this on much of their communications, such as emails or publications.
Critics of the bill say that it targets left-wing human rights groups, funded by governments of countries such as Britain and the U.S., as well as EU nations, that oppose Israel's occupation of the Palestinian populations in the West Bank and East Jerusalem.
Right-wing Israeli NGOs will be less affected by the bill as they receive the bulk of their funds from individual foreign donors rather than from governments. Israeli government officials in support of the bill, such as right-wing Justice Minister Ayelet Shaked, argue that it will help to increase transparency and boost democracy.
Israeli Prime Minister Benjamin Netanyahu defended the bill as an attempt "to prevent an absurd situation, in which foreign states meddle in Israel's internal affairs by funding NGOs without the Israeli public being aware of it." He added in a Facebook post that the law would "increase transparency...and will strengthen democracy."
But Israel's opposition criticized the law despite its passing through the parliament. "The NGO law…is indicative, more than anything, of the budding fascism creeping into Israeli society," said Isaac Herzog, the leader of the centrist Israeli opposition Labour Party.
The European Union criticized the bill as a threat to Israeli democracy and its shared values with the political bloc. It said that the bill's demands on NGOs would go "beyond the legitimate need for transparency" and that it is seemingly "aimed at constraining the activities of these civil society organizations working in Israel."
The EU spokesman's office reacting to the legislation said: "Israel enjoys a vibrant democracy, freedom of speech and a diverse civil society which are an integral part of the values which Israel and the EU both hold dear.
"This new legislation risks undermining these values. We call upon Israel to continue to promote its active NGO sector and to refrain from actions which may complicate the space in which civil society organizations operate and which may curtail freedom of expression and association."
The anti-settlement left-wing Israeli NGO Peace Now said in a statement that it would challenge the law as it was a "blatant violation of freedom of expression," that sought to "divert the Israeli public discourse away from the occupation."