Israeli Police Investigating Foreign Donations to Benjamin Netanyahu: Reports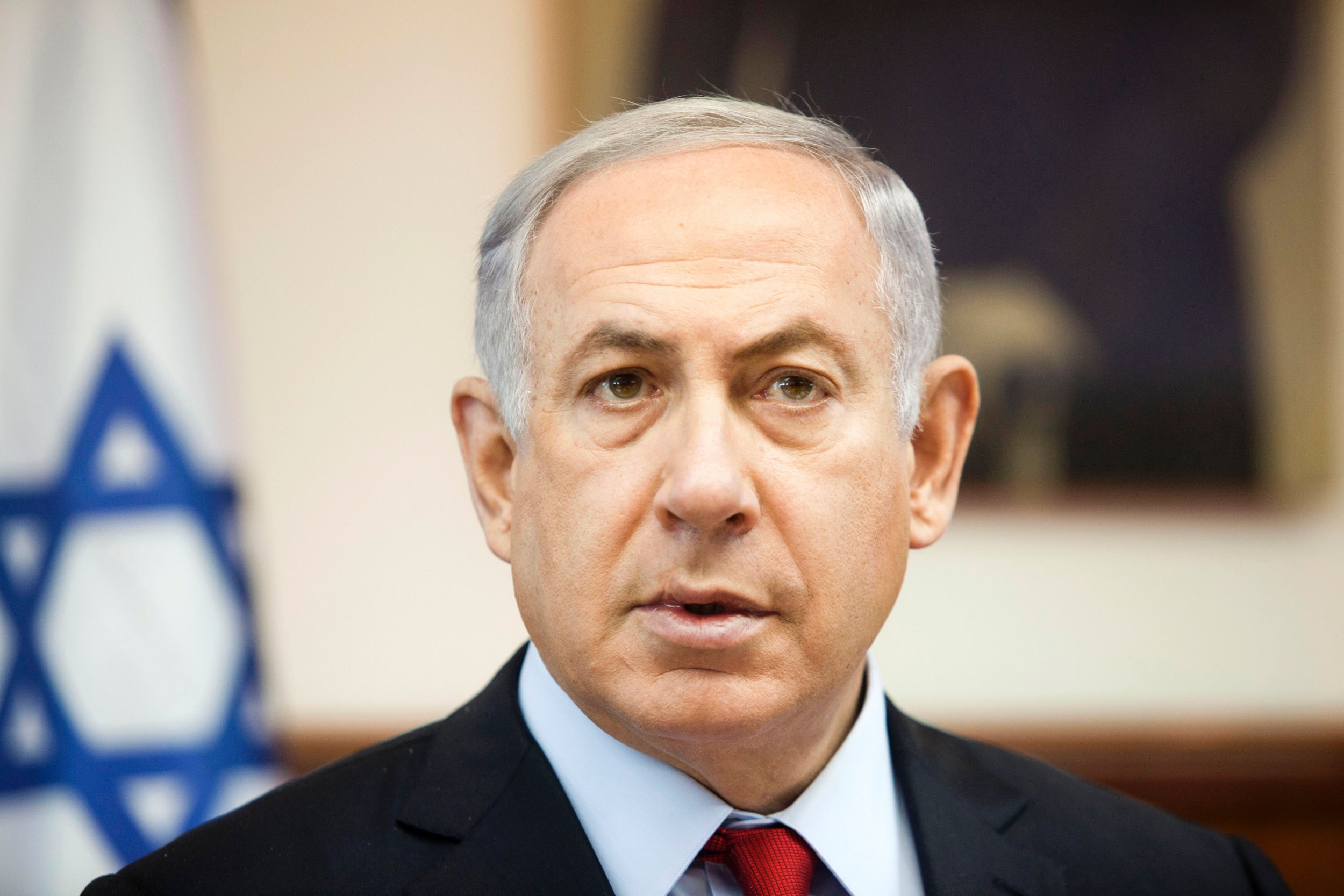 Israeli police are secretly investigating suspected foreign donations from businessmen to Prime Minister Benjamin Netanyahu, according to domestic media reports.
Israel's Channel 2 reported Monday that the investigation is focusing on alleged money transfers after 2009 when Netanyahu again became prime minister. He first served between 1996 and 1999.
It is being overseen by a unit of police investigators and lawyers and has become an "investigation in every sense" that could involve figures outside of Israeli territory. The broadcaster reported that police officers are conducting the probe with cooperation from Israel's Attorney General Avichai Mandelblit.
Netanyahu rejected that he was subject to an investigation while on a state visit to a series of African nations this week. He is meeting Kenyan President Uhuru Kenyatta on Tuesday and met with Ugandan President Yoweri Museveni Monday in a bid to boost economic ties as well as visit the scene of his brother's death in a hostage rescue operation in central Uganda in 1976.
"It's something that keeps repeating itself," he said Monday. "Every time I make a historic visit abroad we hear about investigations. It's nonsense."
But Israeli investigative journalist Raviv Drucker wrote in Israeli newspaper Haaretz: "The details are known only to a few in on the secret, and I know only crumbs of information. What's certain is that there's a new and major investigation against the prime minister, which will probably explode soon."
Netanyahu has been the subject of several claims of payments from foreign businessmen before. Last month, French businessman Arnaud Mimran went back on claims, for the second time, that he had donated 170,000 euros ($189,585) to Netanyahu's personal bank account.
Mimran then changed the figure to $40,000, the same amount that Netanyahu said the businessman had paid him into a body Netanyahu founded to fund his public diplomacy work when he was not working in politics.
The businessman had earlier said that he donated a million euros ($1.1 million) to the Israeli leader and Netanyahu had earlier denied being paid any money at all. Mimran is currently on trial in France to face allegations of defrauding the state of millions of dollars.
In 2015, the country's attorney general ordered a criminal investigation into the possible mismanagement of taxpayers' money at the residences of Netanyahu and his wife Sara between 2009 and 2013.
In May, Israel's government watchdog released a report criticizing Netanyahu's spending on travel expenses when he was finance minister between 2003 and 2005, some that were funded by foreign donors, causing conflicts of interest.