Israeli Strike Hits Iranian Arms Depot Near Damascus Airport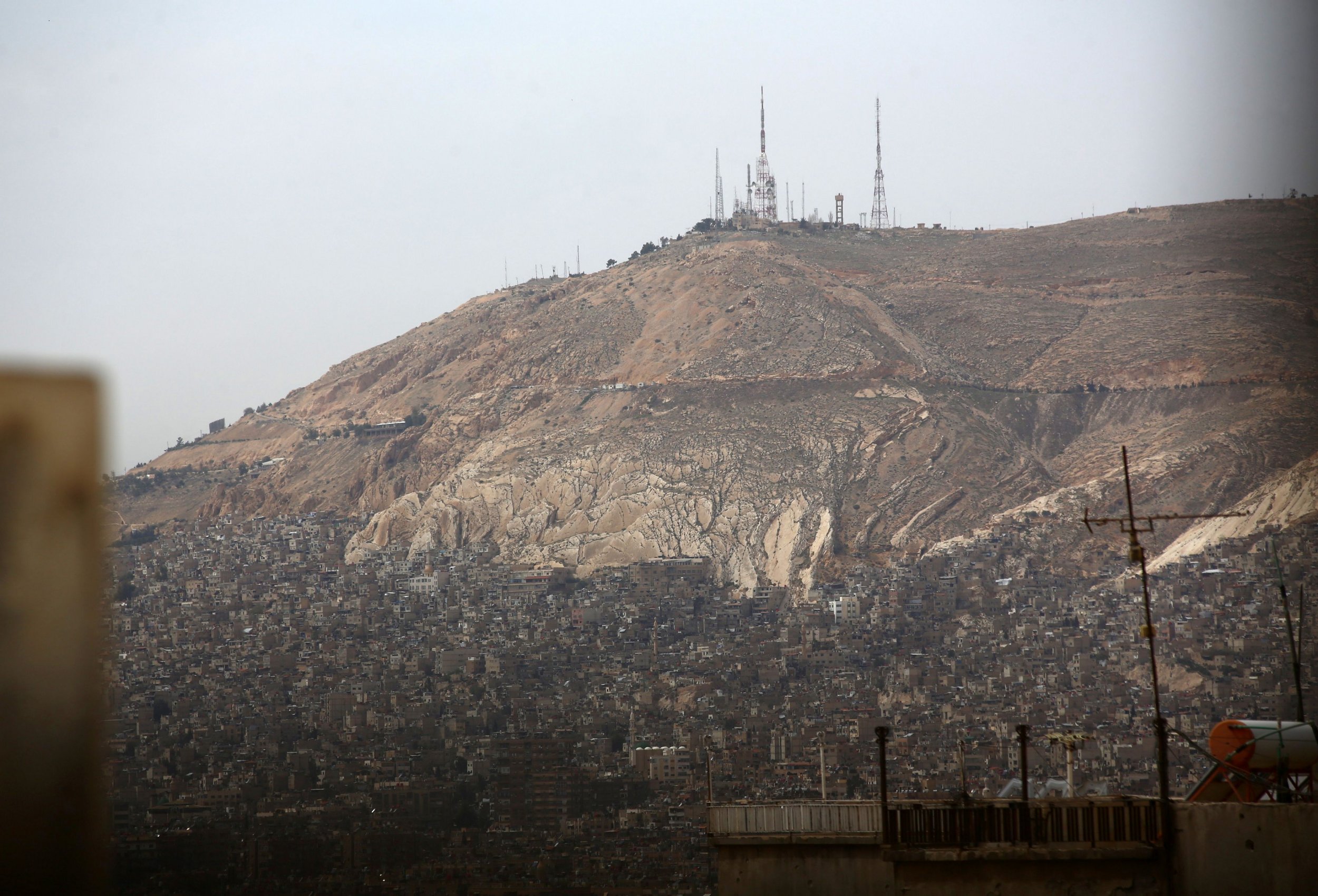 Israel bombed a warehouse near Damascus International Airport Thursday that it believed to be an Iranian arms depot operated by the Lebanese Shiite militia Hezbollah.
The dawn strike hit an arms cache where a significant amount of weapons are sent from Tehran by commercial and military cargo planes, Reuters reported, citing a regional intelligence source.
The depot is reportedly a major hub for a range of Iranian-backed militias including Hezbollah, that are fighting in support of Bashar al-Assad's regime in Syria. The Lebanese paramilitary group has deployed thousands of its fighters to Syria to back the Assad regime during the course of the country's six-year civil war.
Read more: Israel: Assad Has Up to Three Tons of Chemical Weapons
Rami Abdurrahman, the head of the Syria Observatory for Human Rights, a monitoring group based in the U.K., said the explosion was first reported in the vicinity of the airport in the Syrian capital. Other activist networks reported the blast took place near the city's Seventh Bridge.
Israel's intelligence minister, Israeli Katz, told Israeli Army Radio that the air strike "corresponds completely with Israel's policy to act to prevent Iran's smuggling of advanced weapons via Syria to Hezbollah in Iran. Naturally, I don't want to elaborate on this."
Hezbollah's own TV station, Al-Manar TV, said that the strike caused only "material damage", the BBC reported.
Israel has carried out a series of airstrikes and artillery bombardments in Syria on government and Hezbollah targets. On April 23, the Israeli military targeted a camp belonging to the pro-Assad National Defense Brigade on the Syrian side of the Golan Heights, the border territory which has been occupied by Israel since 1967. The Iranian-backed militia reported that three of its fighters were killed in the attack.
Israeli air strikes in March 2017 near Palmyra — deep within Syrian territory — are believed to have hit weapons destined for pro-Assad Shiite militias, according to reports from CNN.