Israelis and Palestinians Jump on Pokemon Go Craze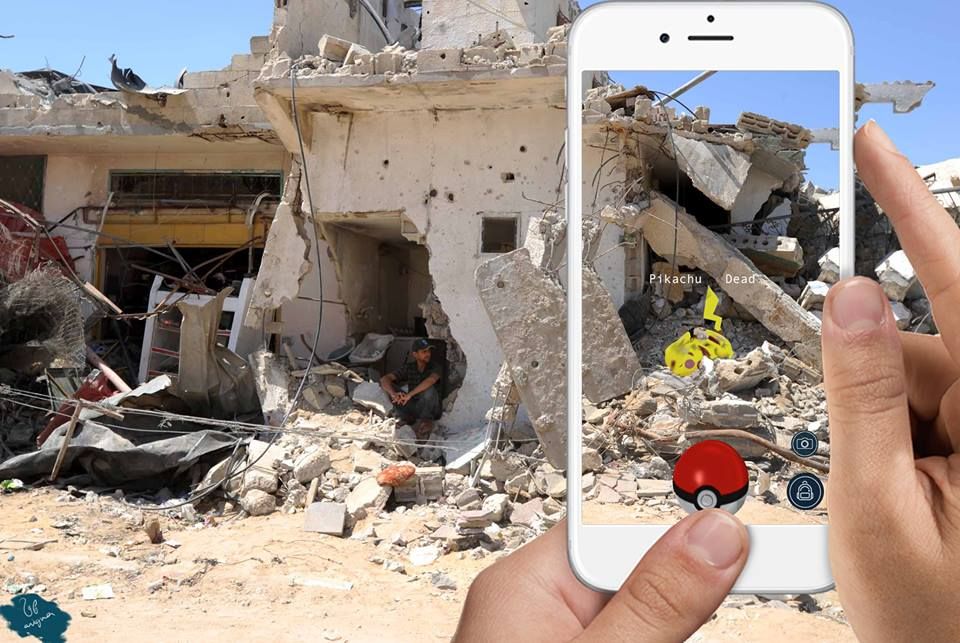 Both Israelis and Palestinians are joining the hype surrounding the game that is taking the world by storm, Pokemon Go, but rather than bringing both sides together, it is being used as a tool to express political grievances.
The augmented reality game for smartphones has broken app records since its release last week, with millions downloading the game in order to roam around, catching Pokemon in real life. It is yet to be released in Israel or in the majority-Palestinian territories of East Jerusalem or the West Bank, but tech-savvy Israelis and Palestinians are finding the right workarounds to get their hands on the game.
Israel's naval force has posted about using the game, writing: "There are some Pokemon that only we can get to." So too has the country's President Reuven Rivlin, who posted a picture to Facebook of a Pokemon in his office, writing: "Someone call security."
Palestinians, however, are using the game for different means. Many are posting about the game to highlight their opposition to Israeli policy in the West Bank, East Jerusalem and the Gaza Strip.
Palestinian commentator Mariam Barghouti wrote on Twitter: "Israel doesn't need Pokemon Go, it hunts Palestinians for fun. With 99.7% conviction rate of Palestinians by Israel…gotta catch 'em all!"
Others, such as Mahmoud Nawajaa, the general coordinator of the Boycott, Divestment and Sanctions (BDS) movement that calls for an economic boycott of Israel, showed a Pikachu in the rubble of Gaza with its status as "dead."
The post alludes to the seven-week conflict of 2014, in which the Israeli military conducted air strikes on the coastal territory and launched a ground operation to prevent militant rocket fire.
Another post shows a Pokemon character peering over the wall that separates Israeli territory and the West Bank. Palestinians view the wall as an attempt at segregation while Israelis say it prevents Palestinian suicide bomb attacks.
The furore around the game has forced the Israeli military to issue a warning to its soldiers that the game is a source for people to steal sensitive information from their devices, as it necessitates posting the user's location and using the camera of a smartphone.
"The game is a source for gathering information!" reads the warning, issued by the IDF's Information Security Department. "The game cannot be used on an army base!"
The warning comes as soldiers in the military's intelligence or special divisions cannot reveal that they serve in the military online. They are prohibited from "checking in" at military bases or during military exercises, according to Israeli newspaper Haaretz , in order to prevent confidential information becoming public.