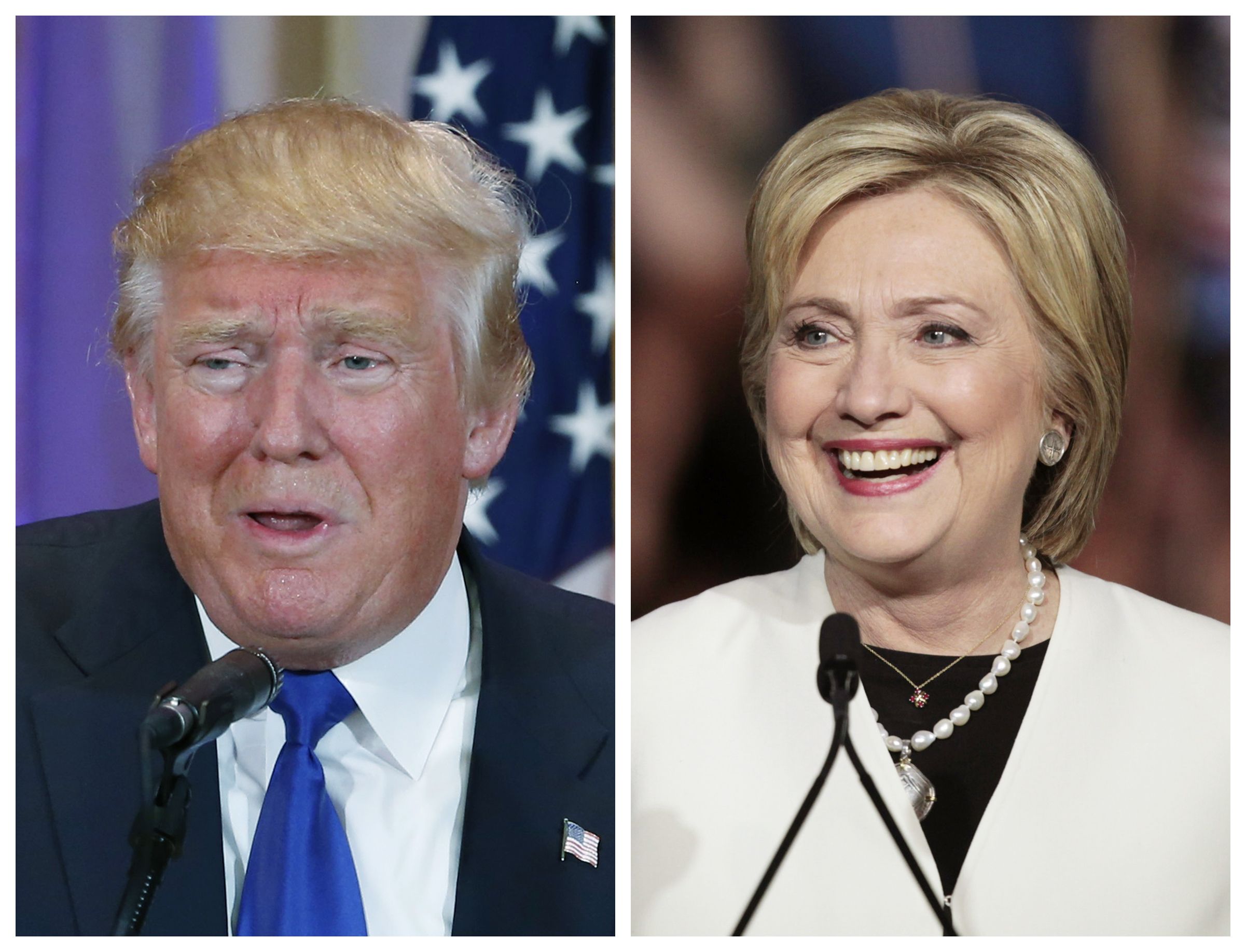 A survey of Israeli attitudes towards the U.S. presidential candidates has shown that Jewish Israelis would prefer Democratic frontrunner Hillary Clinton to win November's election against presumptive Republican nominee Donald Trump.
A monthly poll released by the Israeli Democracy Institute on Monday showed the mixed feelings that Jewish Israelis had towards the billionaire construction magnate. Forty percent of Jewish respondents said that they would prefer Clinton to be elected for the benefit of Israel as a whole, compared to 31 percent who preferred Trump.
Alternatively, 62 percent of those who answered the survey said that Trump would be "committed to safeguarding Israel's security" compared to the 48 percent who thought that Clinton "will block any attempt to attack or isolate Israel."
Among the general Israeli public, Clinton leads Trump by 38 to 28 percent, according to newspaper Haaretz. A small group of respondents answered that there would be little between both presidential candidates on the subject of Israeli interests (9 percent); that both of them would not be concerned with Israel's interests (6 percent); or were unsure or declined to answer.
Although left-wing candidate Bernie Sanders remains in the race for the Democratic nomination, many expect Clinton to become the candidate to take on Trump in the run-up to the November vote. This has resulted in both candidates preemptively attacking each other in hope of scoring early points in what has effectively become a political boxing match.
Trump has targeted the personal life of Hillary's husband, and former U.S. president, Bill Clinton, calling Hillary "nasty" for covering up his rumored misdemeanors with women behind Hillary's back. But, apart from Monica Lewinsky, Trump did not cite another example or another piece of evidence to support his attack.
"She's been the total enabler. She would go after these women and destroy their lives," he said. "She was an unbelievably nasty, mean enabler, and what she did to a lot of those women is disgraceful." Clinton responded to Trump's latest attack by saying that she would focus her attention on running a campaign that had a "positive vision" for the country.