Israel's Social Media War: How The IDF Uses the Internet To Fight Hezbollah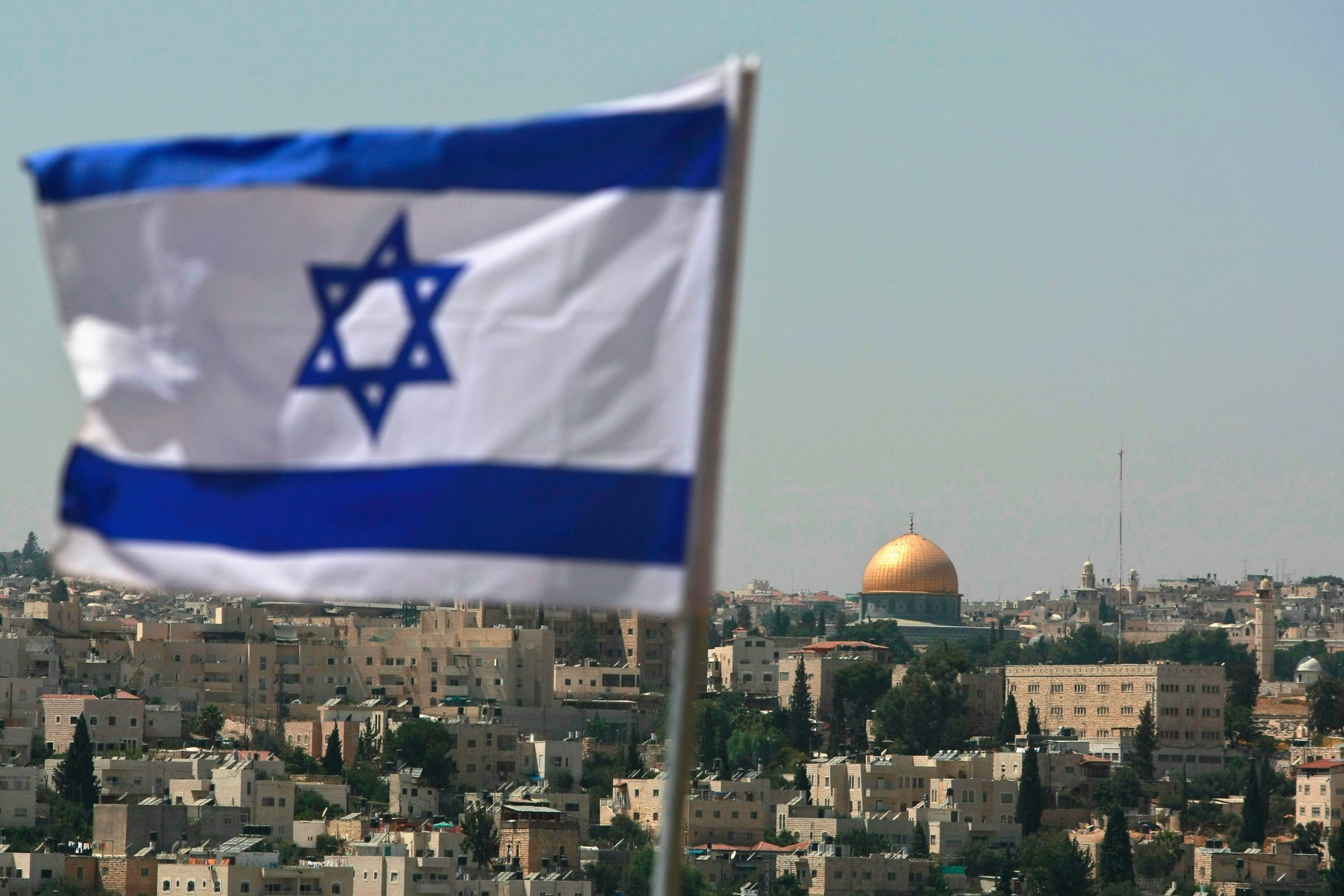 Israel has been fighting Hezbollah on the battlefield for more than three decades, most recently in 2006, but the country is increasingly taking the fight to their Lebanese rivals online too.
Israel's chief military spokesman Ronen Manelis told journalists that the Israeli Defence Forces (IDF) was conducting a "psychological war" against Hezbollah as well as preparing conventional operations against the Iran-backed group.
Related: Iran: Israel Will Be 'Eradicated' In Next War With Hezbollah
Such operations, Manelis said, included the targeting of Hezbollah's leader Hassan Nasrallah. "There won't be a clear victory picture in the next war, though it's clear that Nasrallah is a target," he explained, according to Haaretz.
Israel and Hezbollah fought a war against each other in northern Lebanon in 2006, with the Israeli army probing deep into Hezbollah territory in southern Lebanon and bombarding the Lebanese capital, Beirut. But the Shiite paramilitary group emerges from the war in Syria a stronger, more battle-hardened force.
Manelis said that the propaganda war is shifting from traditional media to online: "One of the things we talk about is the transition from traditional media consumption to social media. We are also active in this theater, and it is an operational theater in every respect. Just in the past few weeks, we've taken a great many actions that caused consternation on the other side."
Since 2013 the Israeli government has been engaged in recruiting what it has referred to as "cover units," the Guardian reported. A mixture of international students and domestic students have been employed by Israel in a "professional trolling" capacity to defeat a wide range of enemies from the boycott, divest and sanctions (BDS) movement to to foreign governments.
During the 2014 Gaza war the student group "Israel Under Fire" emerged as a key voice on social media promoting Israel's narrative of the conflict. "Social media is another place where the war goes on. This is another way to tell our story," the group's leader, Yarden Ben-Yosef, said.
Hezbollah has itself maintained a sophisticated media operation since the 1980s. In 1984 its political wing, the Loyalty To the Resistance Bloc, has published a weekly newspaper al-Ahad, and subsequently the party began broadcasting on two radio stations. In 1989 Hezbollah created its own television station, al-Manar.
According to the Jersualem Post, more recently Hezbollah has bolstered its media presence operating more than 50 websites including the website of its leader Hassan Nasrallah. On the Hezbollah leader's website the archives of his speeches and and pronouncements are available.
Tensions have ratcheted between Israel, Hezbollah and the militia's backers in Iran in recent weeks. In a of recent statements Iran's Islamic Revolutionary Guard Corps (IRGC) has attacked Israel, saying Saturday Israel would be "eradicated" in the next war with Hezbollah.
The comments by IRGC commander Mohammed Ali Jafri came against a backdrop of increased sectarian pressure between Shiite Tehran and Sunni Riyadh. At a meeting of the Arab League in Cairo a week ago the body condemned Hezbollah and Iran, accusing both of supporting terrorism and extremist groups with advanced weapons and ballistic missiles.
In a Thursday interview with the New York Times Saudi Arabia's Crown Prince, Mohammed Bin Salman, said Iran's Ayatollah Ali Khameni, the Supreme Leader of Iran, was the "new Hitler of the Middle East." He went on to further compare the sectarian power struggle in the region between Riyadh and Tehran to Europe in World War II.