Israel's President Reuven Rivlin: ISIS is 'Already Here' Within Arab Communities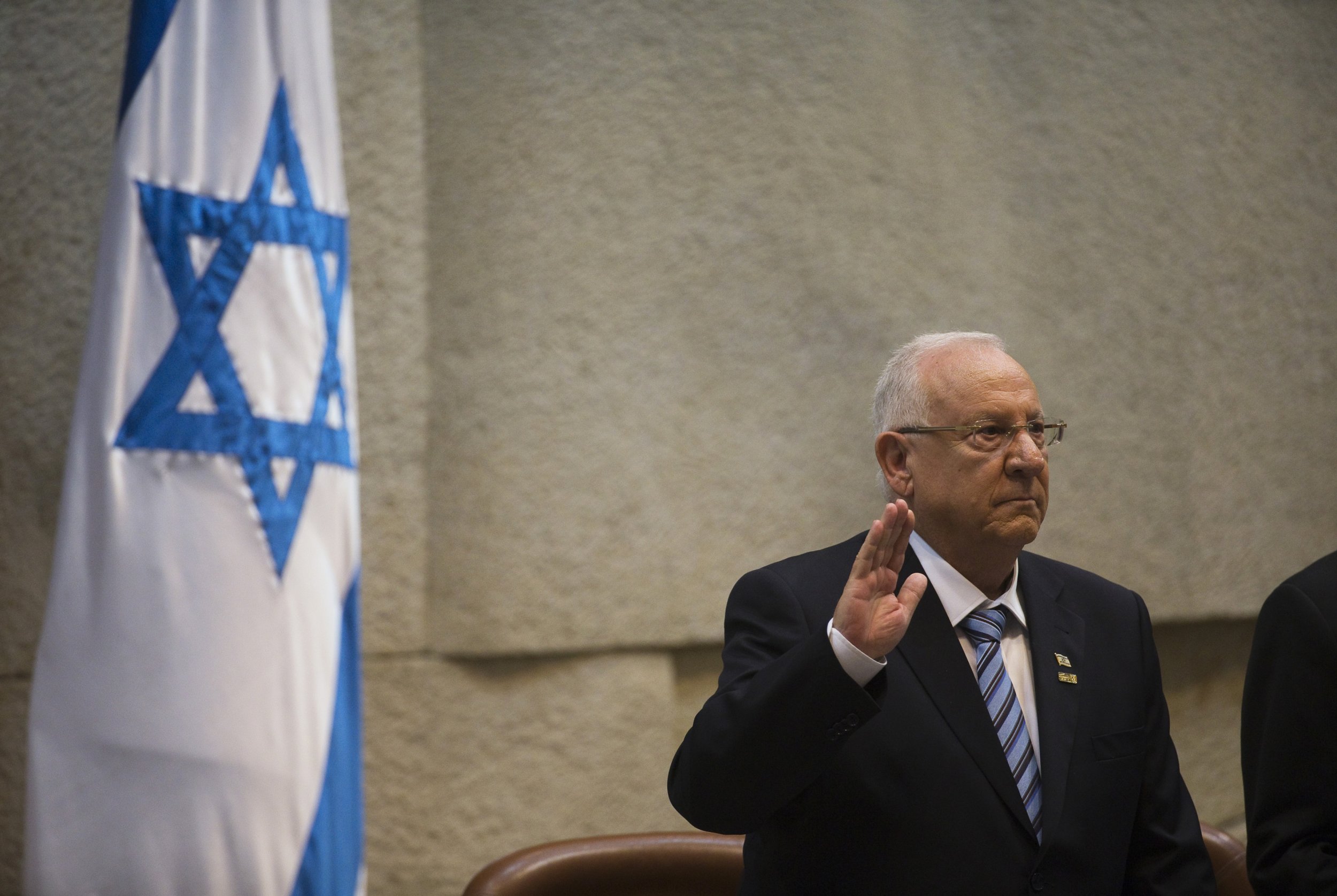 Israeli President Reuven Rivlin said that the Islamic State militant group (ISIS) is already present in Israel among the country's Arab communities, in a speech delivered to a security conference on Monday.
"The Islamic State is already here, that is no longer a secret. I am not speaking about territories bordering the State of Israel, but within the State itself," he said at the annual Institute for National Security Studies at Tel Aviv University.
"Research studies, arrests, testimonies, and overt and covert analyses…clearly indicate that there is increasing support for the Islamic State among Israeli Arabs, while some are actually joining ISIS," he added.
Israeli security services estimate that as many as 50 Arab-Israeli citizens have travelled to Syria to fight for the militant group. The radical Islamists have produced propaganda videos in Hebrew in the hope of luring disillusioned Arabs within Israel.
Rivlin went on to criticize Arab-Israeli leaders that "blame the occupation [of the Palestinian territories] as the source of all ills," saying that they are a "stigma" to the Arab-Israeli communities.
However, Ahmad Tibi, Israel's most popular Arab politician among the country's Arab communities, tells Newsweek that Rivlin was overblowing the prospect of ISIS in Israel.
"It's very, very marginal. They are talking about tens of activists only," he says. "Extreme Arabs and Jews are there but extreme Jewish settlers did commit horrible crimes in Duma [and against] the Dawabsha family and the Abu Khdeir family." The Arab-Israeli politician referred to the arson murder by suspected Jewish extremists of three members of a Palestinian family in the West Bank village of Duma and the burning of Mohammed Abu Khdeir's body by Jewish extremists in 2014 in a revenge murder for the kidnap and killing of three Israeli teenagers in the West Bank by a cell linked to Palestinian militant group Hamas.
Rivlin, whose role as president is mostly symbolic, spoke of a "very significant radicalization" in Bedouin villages in Israel's southern Negev desert and "in Arab villages in the north."
Yet, he said that Israeli society should not "abandon the Arab community to deal alone with the threat of ISIS that is growing within it." He said that the Israeli state must offer Arabs "a dream, hope and faith" to prevent them fleeing to join radical groups and to "restore trust between Arabs and Jews."