Italian PM Renzi May Call Confidence Vote Over Same-Sex Civil Unions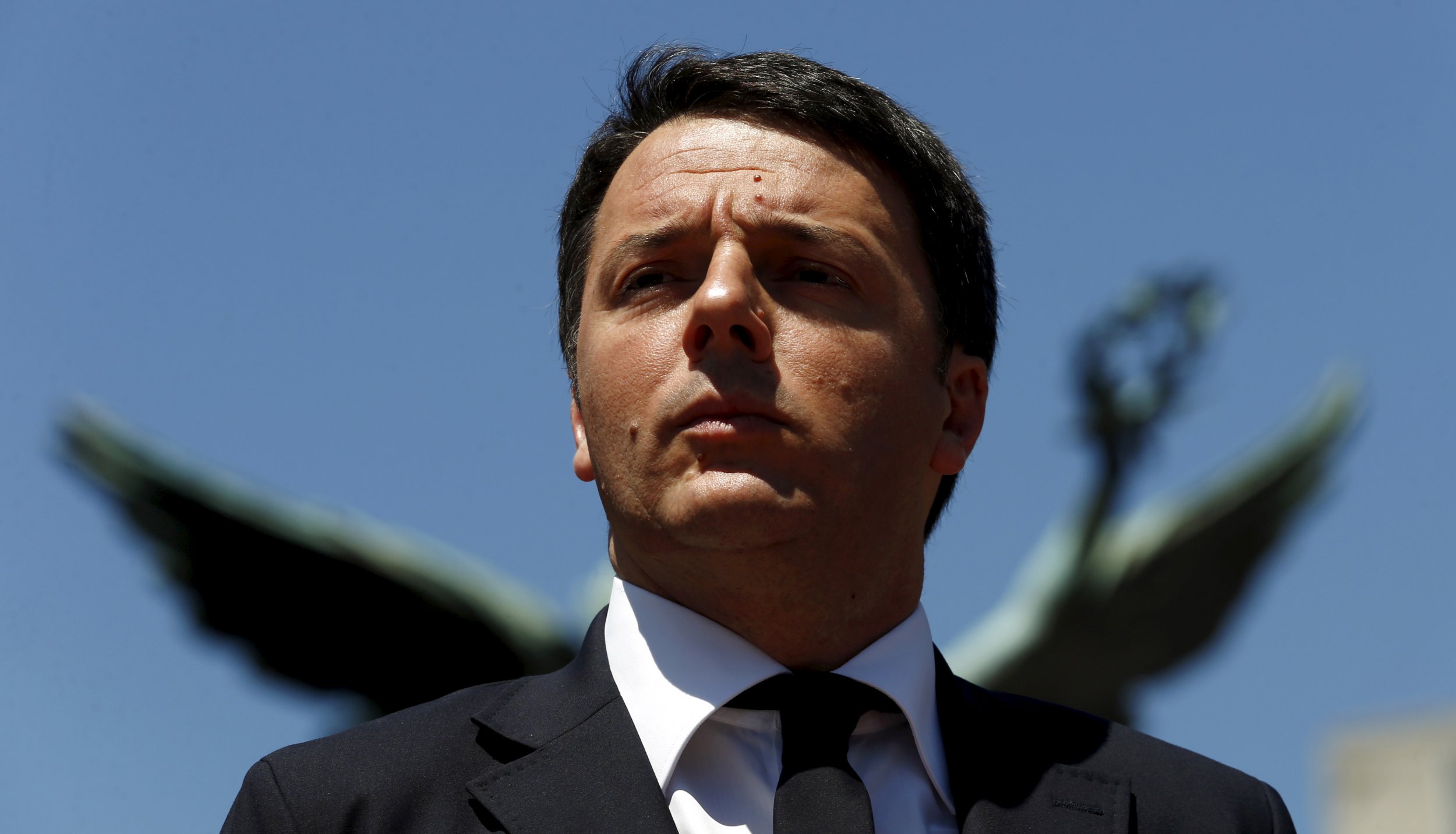 The Italian prime minister has threatened to put his own leadership on the line to break a political deadlock on the issue of LGBT civil unions.
Matteo Renzi, who leads the center-left Democratic Party (PD), said on Sunday he is prepared to call a confidence vote in his government in the hope of firming up support for the bill. If he wins, he may gain the political capital necessary to force it through. "We are at a crossroads," Renzi said.
The prime minister added that he considers the legislation to be among his most significant reforms, The Guardian reported.
The bill stalled in Italy's second chamber, the Senate, last week. Debate is expected to begin again in the coming days.
Controversy over the bill, which would allow same-sex couples to enter legally recognized partnerships, centers on whether it should include provision for one partner in a same-sex relationship to adopt the biological child of the other partner.
Critics have cited a range of objections, ranging from the religious (which carry a lot of weight in majority-Catholic Italy) to warnings about how the provision could supposedly trigger a growth in commercial surrogacy.
Even the Pope has intervened in the row, saying in January before debate began on the bill that "there can be no confusion between the family God wants and any other type of union."
The principle of same-sex unions attracts broad support in Italy but the public is more divided over the adoption provision.