When it comes to the state of American democracy, former President Donald Trump remains center stage. His coordinated attempts to subvert the outcome of the 2020 election are detailed in numerous felony indictments.
At the same time, yet receiving considerably less attention, state-level Republicans are increasingly eager to follow Trump's anti-democratic lead. As elected officials in Texas and Ohio, we have each experienced Republican attempts to overrule the will of voters in our home states by preventing people from having access to things supported by their duly elected representatives, like affordable housing, clean water, paid leave, and reproductive rights.
These efforts by Republican elected officials at the state level represent a clear and present danger to American democracy.
We do not utter these words lightly, but in our view, there can be no denying that Republican elected officials are strategically and systematically dismantling our nation's democratic foundations.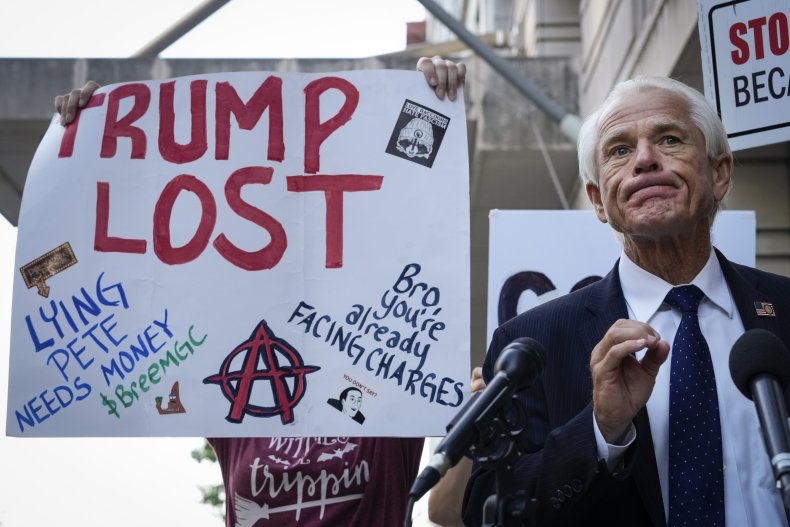 Earlier this year, Republicans in the Texas legislature passed House Bill 2127, or the "Death Star" law. This wildly anti-democratic law attempted to give "the Republican-majority state government broad powers to preempt local regulations" that they don't like, including specifically on issues like land use, labor, the environment, and public health. The bill "is a laser beam aimed at a small group of progressive ordinances improving worker and tenant protections," according to the Texas Tribune.
For example, the Death Star law was cited to fight San Antonio's attempts to provide for safer, more livable apartment homes. Several Texas cities would be forced to do away with ordinances that mandate simple water breaks for construction workers in the heat. The ordinance not only applies to employment, but also to both housing and public accommodation.
Further, the Death Star law would invalidate local laws and policies approved by voters, essentially silencing the ability of residents to have a say in how their city is governed. Cities, including Houston, San Antonio, El Paso, and others, were victorious in an initial lawsuit when a Travis County judge ruled that the law was unconstitutional. That said, the appeal process will continue to be played out as Republicans have vowed to fight the issue all the way to the state Supreme Court.
Similarly in Ohio, a recent referendum garnered significant attention when Republicans unsuccessfully attempted to erect additional barriers to amending the state constitution. Rather than respect the will of Ohioans, the state GOP sought to change the rules by increasing the threshold needed to pass a statewide referendum to 60 percent rather than a simple majority. Their reasons were clear: diminish the power of Ohioans who sought to enshrine abortion rights in the state constitution. Before the vote, Ohio Secretary of State LaRose said as much, stating the effort was "100 percent about keeping a radical pro-abortion amendment out of our constitution."
Meanwhile, in Florida, Republican Gov. Ron DeSantis removed State Attorney Monique Worrell, a Democrat, from her office on Aug. 8. There is no evidence Worrell engaged in any misconduct or criminal activity. Worrell is the second elected Democratic state attorney DeSantis has removed this year and his actions essentially invalidate the votes of thousands of Floridians.
It would be naive to look at these high-profile cases as isolated instances. Republican-controlled legislatures in numerous states are actively seeking the ability to take away what people have voted for.
These activities are in addition to extreme gerrymandering in states like Wisconsin, Ohio, and North Carolina, where Republicans maintain lopsided majorities in state legislatures despite an evenly divided electorate. Rectifying the imbalance is hampered by voter suppression laws targeting certain voters, particularly Black and young citizens who tend to disagree with the Republican agenda.
America's founders envisioned a democracy where power was divided between the federal, states, and local governments. For decades, conservatives rallied for increased "local control," arguing that local officials were more in touch with the needs of residents.
That was your grandparents' GOP. This new Republican Party has cast aside democratic principles to increase their own power or dilute the power of political opponents.
Despite all the evidence, we maintain hope. We do so because we know there are politicians—Democratic, independent, and some Republicans—who will fight for American democracy.
And our optimism is grounded in evidence. In 2022, Americans fought back attempts to install anti-democratic candidates in high-level state positions across the country.
We believe voters will bring the same energy and pro-democracy enthusiasm in 2024, backing candidates up and down the ballot who support their right to be heard.
Ron Nirenberg is the Mayor of San Antonio. Liz Walters is Summit County, Ohio, councilmember at-large. They are members of NewDEAL, a network of state and local officials who have recently released a Democracy Playbook that includes policies state and local leaders can embrace to strengthen democratic institutions.