Roseanne Barr has revealed her disappointment in how her iconic character will be killed off in the new spin-off The Conners.
ABC canceled a revival of Barr's show, Roseanne, in May after she made racist comments on Twitter, comparing former Barack Obama staffer Valerie Jarrett to a Planet of the Apes character. The studio responded by retooling the show's premise to create the spin-off. Barr will play no part in the show.
Speaking on "Walk Away," a YouTube show hosted by Brandon Straka, Barr said the character's death has been foreshadowed in Roseanne's past. "Oh ya, they killed her," Barr said. "They have her die of an opioid overdose."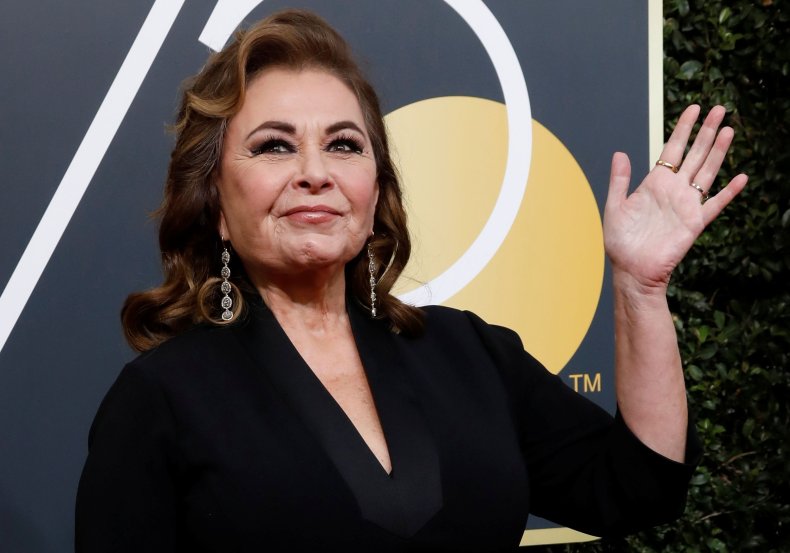 She continued, "I wanted to show [an opioid struggle] in the show. But I was never going to have Roseanne die of an opioid overdose. It's so cynical and horrible. She should have died as a hero or not at all.… It wasn't enough to [fire me], they had to so cruelly insult the people who loved that family and that show."
According to Barr, the idea of an opioid problem was hers, and it was set in motion last season to show "there was a bit of a fight for me to quit and get off" opioids.
The Conners has managed to retain most of Roseanne's core cast, including John Goodman, Laurie Metcalf and Sara Gilbert. According to TV Line, the show will focus on Gilbert's character Darlene as the main protagonist. It will premiere on October 16 on ABC in the U.S. and CTV in Canada.
Following the social media storm surrounding her tweet, Barr said that her words were misinterpreted and that the incident "cost her everything."
"I was so sad that people thought it was racist," Barr said in an hourlong interview with Fox News in July. She then explained that the tweet, which described former Obama adviser Valerie Jarrett as "muslim brotherhood & planet of the apes had a baby = vj," was a bid to seek accountability for the 2015 agreement limiting Iran's nuclear program.
"I just have to say this," Barr continued. "If you really think at the height of my power and my fame I would go, 'Black people look like—.' I mean, it's just, I wouldn't. I am not stupid! That's what they keep selling. Now, after they misquoted the tweet for weeks, now they don't even include it and they go, 'Roseanne's racist tweet.' And they just keep shoving it down everybody's throat."
She added, "I made a mistake, obviously. It cost me everything, my life's work. And I paid the price for it. But no, I did not know [Jarrett] was black. I thought she was Middle Eastern."