Roseanne: Jarrett Tweet 'Cost Me Everything' but I Recompensed by Donating to 'Several African-American Things'
Comedian Roseanne Barr insisted that the Twitter comment she posted which caused the cancellation of her show had been misunderstood and said the mistake "cost me everything."
In an hour-long interview on Fox News on Thursday, Barr told Sean Hannity that her tweet, which compared a black former Obama administration official to an ape, was political in nature, not racist. Barr's appearance marked her first interview since posting the tweet in May.
"I was so sad that people thought it was racist," Barr said. She then explained that the tweet describing former Obama adviser Valerie Jarrett as "muslim brotherhood & planet of the apes had a baby = vj" was a bid to seek accountability for the 2015 international agreement limiting Iran's nuclear program.
"I just have to say this," Barr continued. "If you really think at the height of my power and my fame I would go 'black people look like—' I mean, it's just, I wouldn't—I am not stupid! That's what they keep selling. Now, after they misquoted the tweet for weeks, now they don't even include it and they go 'Roseanne's racist tweet.' And they just keep shoving it down everybody's throat.
"I made a mistake obviously. It cost me everything, my life's work. And I paid the price for it. But no, I did not know [Jarrett] was black," she added. "I thought she was Middle Eastern."
Barr revealed that she has not apologized to Jarrett personally since posting the tweet because she did not want to be screamed at on the phone.
The comedian then addressed Jarrett directly on-air: "I'm so sorry that you thought I was racist and that you thought my tweet was racist, because it wasn't, it was political. And I'm sorry for the misunderstanding that caused my ill-worded tweet. And I'm sorry that you feel harmed and hurt.
"I have apologized a lot. I feel that I have apologized and explained and asked for forgiveness and made recompense," Barr continued, before adding that she had made donations to "several African-American things."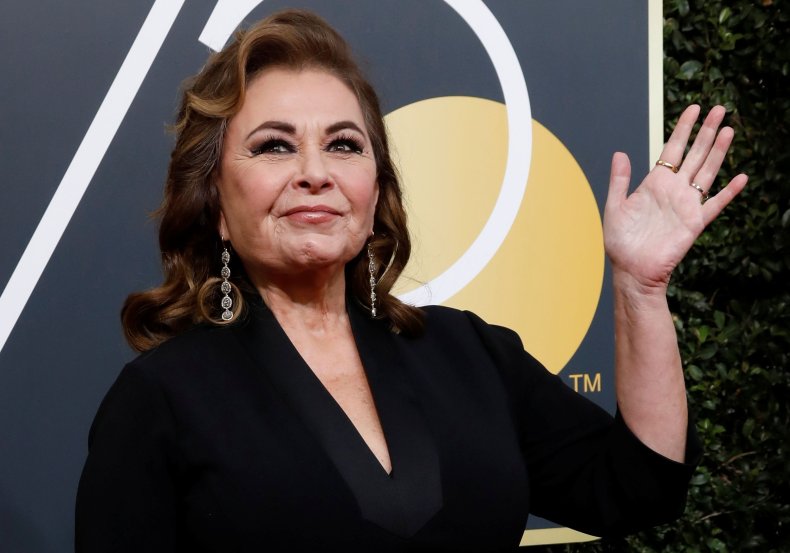 In May, the actor's tweet linking Jarrett to Planet of the Apes was slammed as racist and led to the ABC network cancelling the revival of her sitcom Roseanne. The new series depicted a working-class American family living in the era of President Donald Trump.
Since then, ABC has revealed that a spinoff show called The Conners is set to be aired in October, but Barr will not have any involvement with the series.
Throughout the interview, Barr also spoke about growing up around Holocaust survivors, her mental health, the medication that she takes, and why she voted for President Donald Trump in 2016.