It's So Hot in Australia Hundreds of Baby Bats Have Died Because the Heat is 'Frying' Their Brains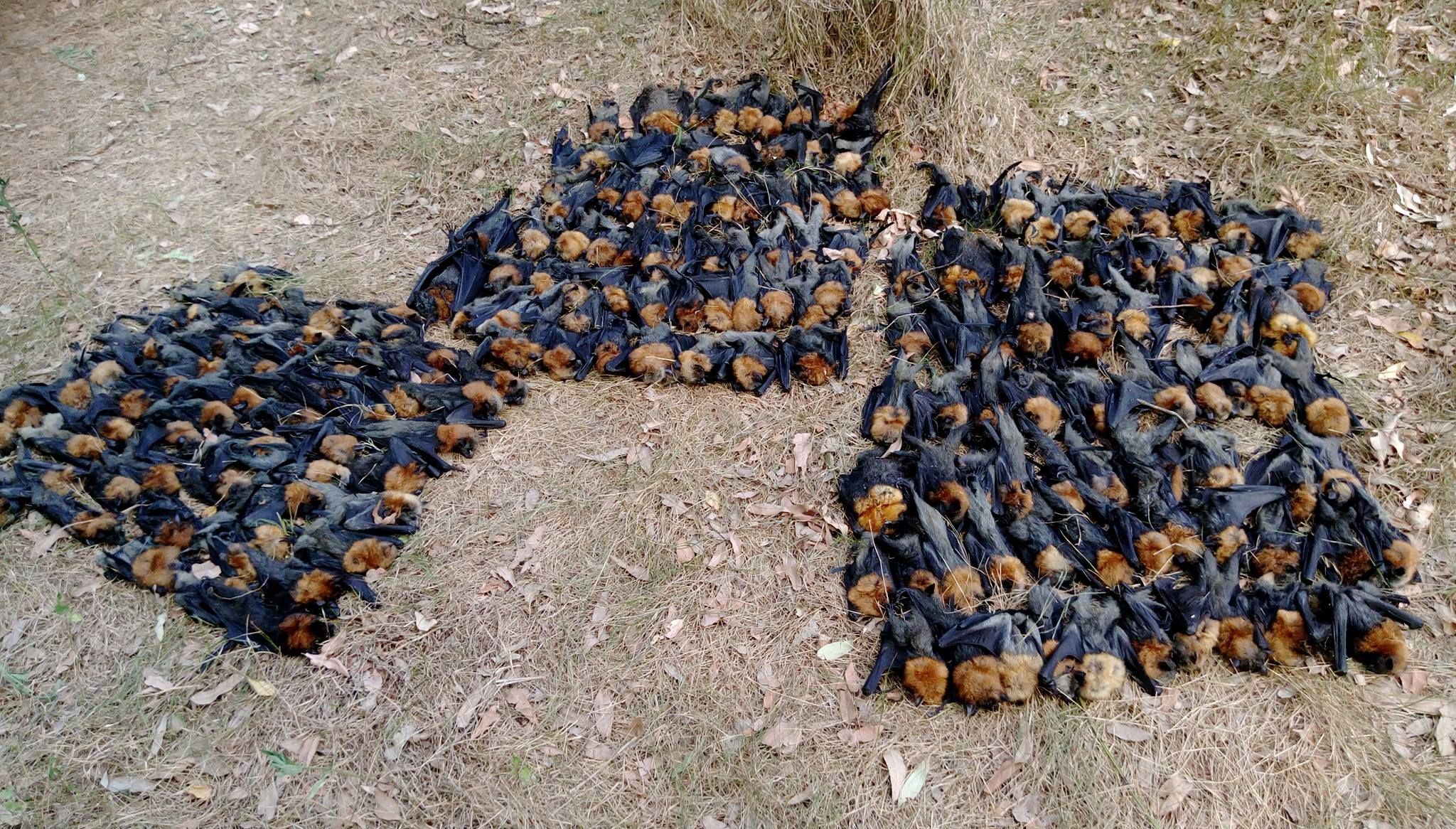 Australian wildlife is struggling to withstand the scorching temperatures that have swept the country in the past few days.
Hundreds of baby flying foxes, the country's largest bats, died over the weekend in Campbelltown in New South Wales, despite activists' best efforts to save them as temperatures reached record highs, exceeding 104 degrees.
A post shared on Facebook page Help Save the Wildlife and Bushlands in Campbelltown described a grim scene facing volunteers at a wildlife refuge in the western suburb of Sydney, which experienced its hottest day since 1939 on Sunday, with temperatures soaring to 117 degrees.
"As the dead bodies were recovered and placed in a pile for a head count the numbers had reached 200 not including the many hundreds that were still left in trees being unreachable, sadly a few adults were also included in the body count. It was a long and heartbreaking afternoon," the post read.
High temperatures can affect the brain functioning of the bats, which Australia lists as a "vulnerable species" whose survival is a critical priority. "They basically boil," Campbelltown colony manager Kate Ryan told the local publication Camden Advertiser. "Their brain just fries and they become incoherent."
New South Wales' Wildlife, Rescue, Information & Education Service (WIRES) warned the public earlier in the weekend not to touch the bats as they came down from the trees or moved closer to the roots doing daylight hours to avoid contracting any diseases. The group instead advised people to call the volunteers and help flying foxes lying on the ground in the meantime by sheltering them with umbrellas or spraying the animals with a very light mist. Volunteers, who could handle the pups as they were vaccinated, then rehydrated the animals via subcutaneous fluid injections.
WIRES said that the heatwave may have claimed the lives of thousands of bats, but volunteers' efforts managed to save more than a hundred animals.
"More than 20 young flying-fox pups that were able to be rescued at the Campbelltown colony over the weekend required critical & ongoing care. A further 20 are in care from the Parramatta Park colony. More than 120 across the two camps were able to be re-hydrated & reunited with their mothers," the organization said in a Facebook post on Tuesday.