It's Time to Stand up to Progressive Prosecutors | Opinion
"Oh my God!" a woman screamed over and over after a vehicle struck a group of girls wearing Santa hats and holding white pom-poms. Dying and wounded pedestrians littered the street in its wake. A father spoke of going "from one crumpled body to the other" while searching for his daughter in a field of carnage.
The streets of Waukesha, Wisconsin, ran red on Nov. 21 after Darrell Brooks, a 39-year-old black man, intentionally drove his Ford Escape into a Christmas parade, killing six and injuring more than 60 people.
The fire department and its partners transported 18 parade-goers to six different hospitals. A statement by the Archdiocese of Milwaukee said that a Catholic priest, multiple diocese parishioners and Waukesha Catholic schoolchildren were among the victims. Brooks also plowed into the Waukesha South High School Blackshirt Band, the Milwaukee Dancing Grannies and a children's dance group. On Nov. 22, the Milwaukee Dancing Grannies confirmed that four of its members had died. The next day, an eight-year-old boy, Jackson Sparks, succumbed to his injuries.
Brooks should have been behind bars, not the wheel of an SUV, that night. His violent criminal record stretches across two states and two decades. Brooks had an outstanding warrant for a sex offense in Nevada when he struck in Waukesha. He posted a $1,000 bond on Nov. 11 for punching and running over a woman on Nov. 2. And on the same day he posted bail for that case, Brooks was scheduled for a plea and sentencing hearing related to a July 2020 arrest for shooting his nephew. Brooks' bail for the July incident was initially set at $10,000 and then reduced to $7,500. Milwaukee County judge David Feiss ultimately lowered it to $500.
Those looking for answers as to why Brooks wasn't already locked up should ask progressive prosecutors like Milwaukee County district attorney John Chisholm. The Waukesha killings were a result of policies promoted by reform-minded activists like him.
Chisholm claimed that Waukesha was a freak accident while admitting that his office had set Brooks' bail for the November incident "inappropriately low." In a statement, he said that the "bail recommendation in this case is not consistent with the approach of the Milwaukee County District Attorney's Office toward matters involving violent crime."
But the district attorney sang a very different tune in a 2007 interview with the Milwaukee Journal Sentinel, explicitly defending this approach. Not only was Chisholm fully aware that diverting offenders from prison time could get someone killed—he insisted that the resulting deaths shouldn't impede his criminal-justice reform project.
"Is there going to be an individual I divert, or I put into treatment program, who's going to go out and kill somebody? You bet," Chisholm said. "Guaranteed. It's guaranteed to happen. It does not invalidate the overall approach." Releasing Brooks into the public, then, was consistent with Chisholm's stated views and objectives. Indeed, new documents obtained by FOX6 News show his office interviewed and deemed Brooks "high risk" in a pre-trial safety assessment after the November incident. The records also show that Brooks is the subject of an active hold with the Waukesha County Sheriff's Office. Yet all this was apparently overlooked because the death and injury of innocent people are a price Chisholm's willing to pay for his grand vision of progress.
This isn't Chisholm's first time at the center of a scandal. In 2013, Wisconsin prosecutors launched a secret criminal investigation at his behest that targeted virtually every conservative advocacy group in the state. Chisholm had armed law enforcement conduct predawn raids in connection to allegations that Republican governor Scott Walker's campaign had inappropriately coordinated with outside groups during the 2011 and 2012 recall elections. One 16-year-old victim woke up to find half a dozen armed agents surging through his family's home. "He was told he couldn't move, that he couldn't call a lawyer, that he couldn't call his parents. He was a minor and he was isolated by law enforcement," the victim's father told the Wall Street Journal.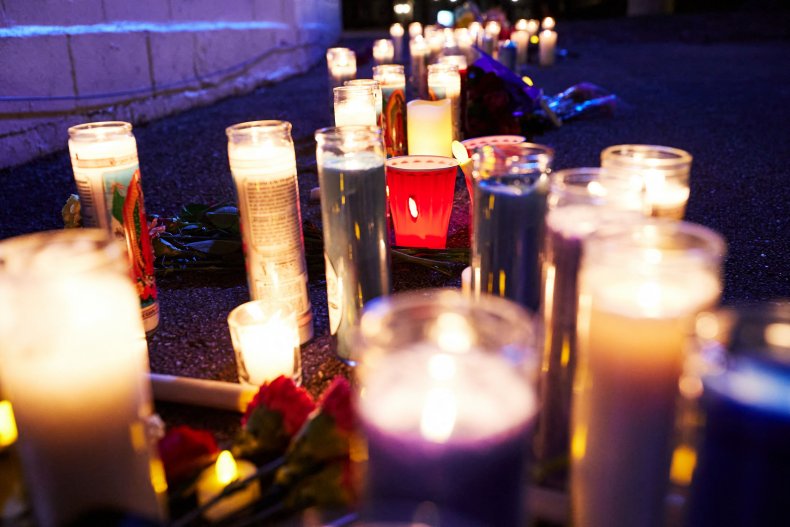 Although the investigation was framed as a nonpartisan ethics probe, it only targeted prominent conservative political figures and organizations, while ignoring similar abuses by left-leaning groups and operatives. The Wisconsin Supreme Court declared it unconstitutional and ordered it shut down in 2015.
Chisholm is only part of the much larger problem of prosecutorial malpractice among progressive district attorneys. Nationally, thousands of prosecutors work to represent the public's interest in promoting safety and justice. But progressives like Chisholm use their office to affect criminal case outcomes, eschewing law and order for more lenient policies and tipping the scales in favor of the likes of Darrell Brooks. An analysis by the Law Enforcement Legal Defense Fund found that districts nationwide saw a 19 percent decline in guilty verdicts or pleas and a 20 percent increase in dropped or lost felony cases under reform-minded prosecutors.
Waukesha has already paid the most extreme price, but other parts of America feel the pain daily as these prosecutors reshape the justice system.
In Illinois, Cook County State's Attorney Kim Foxx dropped all charges for nearly 30 percent of felony defendants, a drastic change from her predecessor's 19 percent. She manages the second-largest prosecutor's office in the country, and homicide rates in her jurisdiction are reaching historic highs. But instead of getting tough on crime, Foxx is using legal tactics to avoid applying murder charges.
A move prosecutors call "mutual combat"—depicting murders as consensual physical confrontations between individuals—turns communities in a politically correct Wild West. The Cook County State's Attorney's Office recently cited this doctrine to decline to file murder charges against a teen who stabbed a peer to death. "They're saying that it's mutual combat," said the victim's father, who noted his son was unarmed. "He stood over my son and finished him," he added, "and that's not murder?"
It's not murder to Foxx for the same reason that Chisholm denies any responsibility for the Waukesha tragedy. Admitting what is plain for everyone with eyes to see would "invalidate the overall approach" progressives take to criminal justice reform.
The best way to protect ourselves and our communities would be to bring charges against—and remove—activist law enforcement officials. The problem, of course, is that Republicans who could do so instead content themselves with impotent complaints about the nefarious influence of progressive prosecutors funded by liberal billionaires. So far, they've done nothing about the problem except fundraise. In fact, the only people being purged from the system are those with conservative sensibilities.
On Thursday, a grand jury indicted former prosecutor Jackie Johnson in Georgia, accusing her of "showing favor and affection" to one of the men now charged with killing Ahmaud Arbery and for directing police officers not to arrest another suspect. According to the indictment released by Georgia attorney general Christopher Carr (a Republican), Johnson is charged with "violation of oath of public officer" and "obstruction and hindering a law enforcement officer." In other words, she is guilty of valuing due process while not showing reflexive contempt and scorn for the enemies of Black Lives Matter.
Nevertheless, Johnson's case creates a precedent for removing and charging prosecutors. The indictment brought by Republicans against her could just as well—and for better reasons—be brought against prosecutors like Chisholm. If Americans on the side of law and order want to pull their country out from the shadow of lawlessness, they'll have to learn to fight with the same tenacity and viciousness of their entrenched enemies while rejecting the passivity of their leaders.
Pedro L. Gonzalez is the associate editor at Chronicles: A Magazine of American Culture.
The views expressed in this article are the writer's own.