'It's Too Real': Man Spends Thousands on Incredibly Lifelike Dog Costume
A Japanese man spent roughly 2 million yen (about $15,700) on a realistic border collie costume to fulfill his "dream of becoming an animal," according to multiple reports.
Posting to Twitter last month, the man, Toko, shared a video of himself modeling the costume. It has amassed more than 1.3 million views and thousands of comments from viewers who said the costume looked "too real."
According to The Independent, Toko commissioned Zeppet, a Japanese company known for making sculptures and costumes for movies, to make the garment. Apparently, it took the Zeppet team 40 days and "multiple rounds of trials and revisions" to nail the costume.
"The point is that the skeleton of a dog can be reproduced on the skeleton of a human. Since the structure of the skeleton is very different, we spent a lot of time studying how to make it look like a dog," a Zeppet employee told Japanese outlet Mynavi.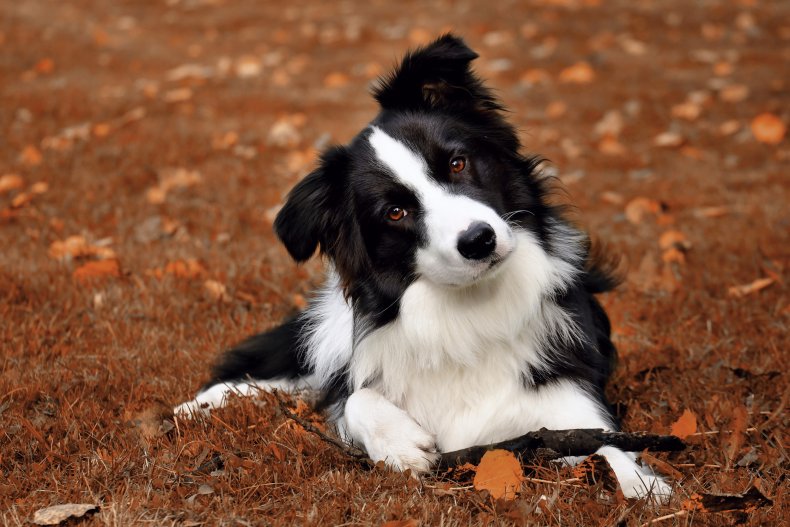 "In addition, we [collected] photographs taken from various angles so that the beautiful coat of the collie [could] be reproduced and devised so that the coat [would] flow naturally," the employee continued.
It appears the hard work paid off. In his now-viral tweet, Toko wrote: "Thanks to you [Zeppet], I was able to fulfill my dream of becoming an animal!"
But Toko wasn't the only one impressed by the costume. Thousands of Twitter commenters said they were stunned by how real the costume looked, and some even thought Toko was a real dog.
"Your costume is so good!" exclaimed ninteli. "At first I thought it was an animal!"
"I thought it was real for a moment," tweeted @Lumiere_Cat.
"There are people inside that?" asked @necoco202. "It's too real."
"I thought it was a real doggy!" added @Y56Ffs.
Of course, Toko isn't the first adult to express an interest in wanting to dress as or "become" an animal. In 2017, the New York Post reported that roughly 250,000 Americans identify as "furries"—a subculture of people who enjoy dressing up as "cartoonish animals."
A survey conducted by Dr. Kathy Gerbasi revealed that "approximately 25 percent of those surveyed [self-identified furries] considered themselves less than 100 percent human and would become zero percent human if they could," the New York Post stated.
Speaking to The Post, Joe Strike—a man who regularly dresses up as a Komodo dragon named Komos—added that most furries he's met "grew up with interests in anthropomorphic cartoon characters and now find comfort around others with the same interest."
In addition to Toko's border collie costume, other intricate costumes to make waves online include one woman's homemade Marge Simpson costume and two slinky dog costumes a grandmother made for her grandchildren.
And who says animals can't dress up, too? In January, a cat dressed as a UPS delivery driver went viral on TikTok.