It's Well Within State's Purview To Reject Abortion Pills | Opinion
The following is a lightly edited transcript of remarks made by Mark Davis during a Newsweek debate about states prosecuting pharmacists over abortion pills. You can listen to the podcast here:
If indeed Governor Noem or any other Republican governor says that in their state abortion is illegal, which means abortion drugs are illegal, which means pharmacies cannot dispense them in the state, that is 100% within that state's purview to have that law. I celebrated the death of Roe v Wade enormously because I am pro-life, and because I acknowledge a state like California or New York, their right to be as ghoulishly pro-choice as they wish. It's not my business. As such, there would be many states that are pro-life, but that's what the founding fathers intended: a tapestry of state-by-state experiments. There is no right to abortion in the US Constitution, and the US Supreme Court properly found that, so what we have is states able to do what they wish. Some will be really permissive, and some will not. Going after women for having abortion however has never been good optics, and I think that when former President Trump was riffing about that, I can make a long list of things that he's said that didn't exactly adhere specifically, strictly, and stridently to what policy ended up being made.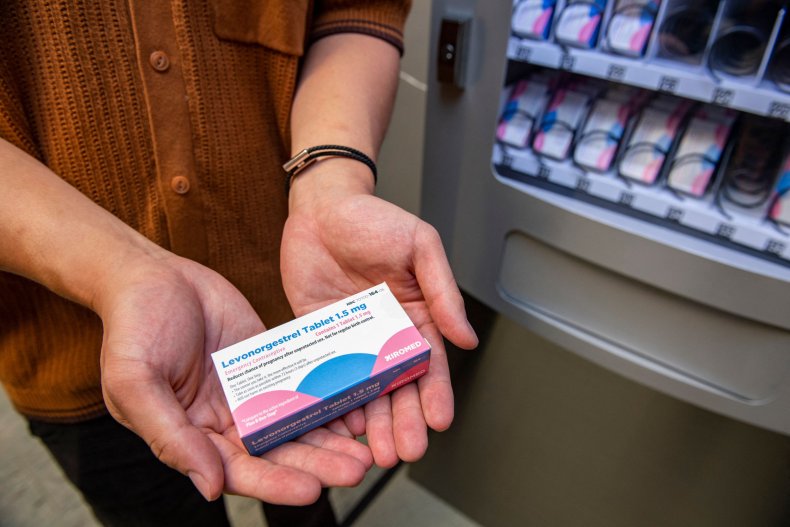 If in a state abortion is illegal, what does that mean? Does it mean doctors can't perform abortions? Absolutely. Does it mean pharmacies can't dispense the abortion drugs? That seems to follow. Does it mean that a woman in Pierre, South Dakota receiving the package through telehealth can take it in her own home? That's a whole new stretch of law. I would suggest those of us who are interested in protecting the unborn do not find that mortifying, we find it tricky because that will be an area where some people will be on board and some will not. In view of the existence of Plan B, which is not an abortion pill but a hormonal preventer of pregnancy, so you do not in fact have an abortion, isn't that the solution that solves the whole problem?
Mark Davis is a syndicated talk show host for the Salem Media Group on 660AM The Answer in Dallas-Ft. Worth, and a columnist for the Dallas Morning News and Townhall.
The views expressed in this article are the writer's own.